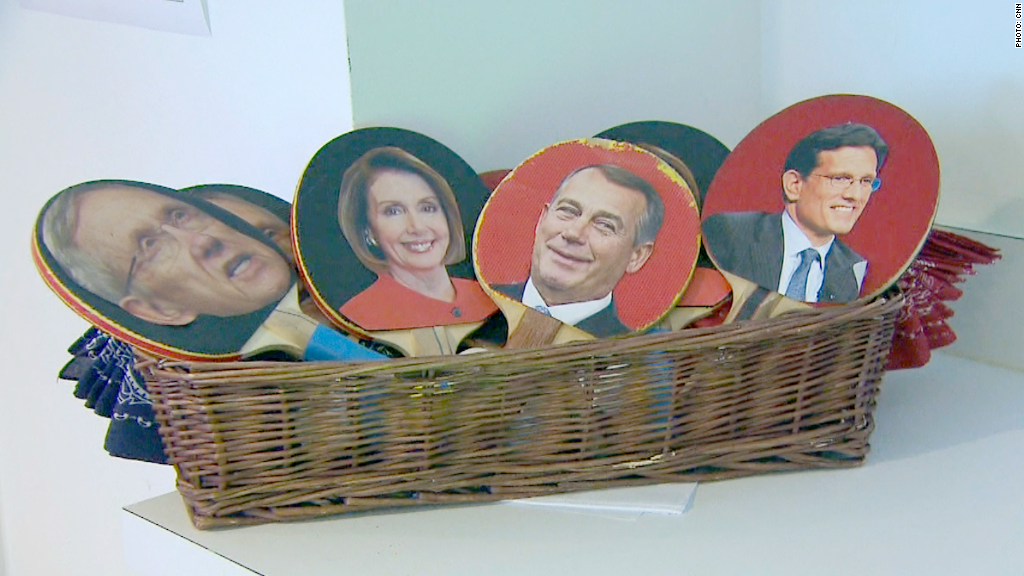 But just beyond the marble steps, furloughed government workers are shooting $3 "Shut it Down" whiskey shots and playing "political ping pong" - regular table tennis, but with lawmakers' faces plastered on the paddles.
Freed from the shackles of their desks and BlackBerrys, federal workers who are locked out of their offices in the shutdown are filling up bars and restaurants. "Screw the Shutdown. Come drink with us til 2 am," Capitol Lounge said in an online invitation. "What else do you have to do?"
Hosts at watering holes from the Hill to Georgetown said they were crowded midday Tuesday as thousands of workers left their offices for the unplanned day off.
"We're busy enough that I don't have time to talk," said Gill Roberts at Cafe Berlin. The host at Bullfeathers, another Hill go-to, had the same message, and at Kelly's Irish Times, the bartender who answered the phone said he couldn't chat but the bar was packed.
Related: Images of the shutdown
Some bars offered drink specials, like the whiskey shots and discounted beer pitchers at Union Pub & 201 Bar, which is just blocks from the Senate office buildings Capitol.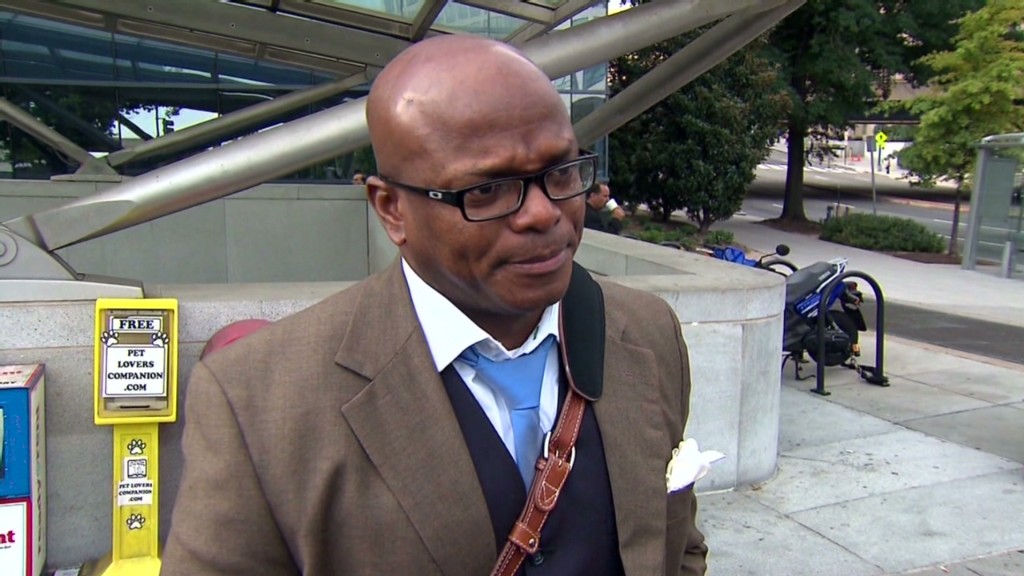 A few specials were limited to government workers - like the one at barbeque joint Hill Country, which announced all-day happy hour deals for anyone with a government ID.
Other deals were open to the district's masses - like DC Reynolds, a bar offering buy-one-get-one-free drinks from 11 a.m. to 9 p.m. today, regardless of employer.
Related: How is the shutdown affecting you?
Popular burger chain ZBurger was offering furloughed government workers free burgers, while Sprinkles bakery said it gave away over 50 free cupcakes to government employees. Most popular was the red velvet cake.
For those who don't want to drink the afternoon away, a variety of businesses offered free or discounted activities, including admission to private museums, knitting workshops and pilates classes.
The synagogue Sixth & I is showing back-to-back episodes of "The West Wing," and it's also set up ping pong tables, adorning the paddles with lawmakers' names. They call it "political ping pong" -- just like on Capitol Hill.