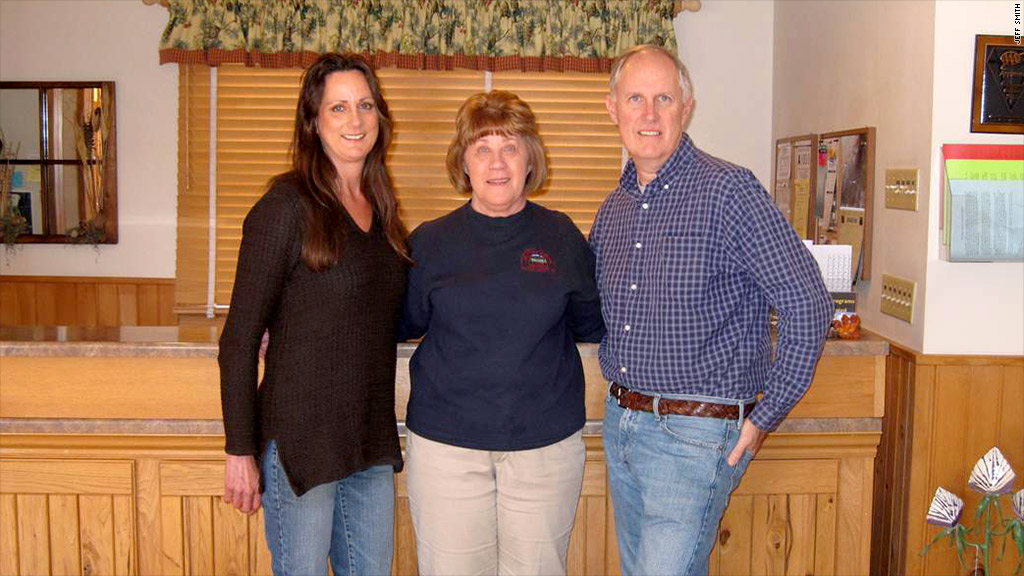 The government shutdown couldn't have come at a worse time for Jeff Smith, owner of the Jonathan Creek Inn in Maggie Valley, N.C.
October is an especially crucial month for the inn, which is located just 15 minutes from the Great Smoky Mountains National Park. Throngs of tourists flock to the park during the month to take in its spectacular fall foliage and view the grazing elk.
"It's my last chance to boost my sales ... to get the business comfortably through winter until spring," said Smith.
He meets his goal every year, thanks to the fact that the Great Smoky Mountains is the most visited national park in the United States.
But at 12.01 a.m Oct. 1., Smoky Mountains and all national parks in the United States were closed to the public as a result of the government shutdown.
Related: Shutdown could freeze payments to Denver firm
Smith's inn and other small businesses in Maggie Valley expect to be hit hard if the shutdown continues.
"This is a tourist-only destination," said Smith. "If they don't come, it will be a huge hit to all of us."
His guests are typically older and travel from surrounding states like Alabama, Mississippi and Florida. Instead of ramping up this year, his business has slowed.
"Right now I should be 95% booked, but I'm at 70%," he said. "If I'm still not booking next week, it will affect my sales numbers."
Related: Shutdown could deal big blow to Utah rafting outfit
His concerns are warranted, said Steve Morse, director of the Hospitality and Tourism Program at Western Carolina University.
Morse estimates hotel occupancy rates are highest in October, as more than a million visitors come to the area during that month alone.
The two main highways that cut through the park will remain open throughout the shutdown.
But park facilities such as hiking trails, rivers, visitors center and camping grounds are closed to the public. If visitors stay away, it could result in lost sales to local restaurants, hotels, gift shops and rafting and hiking supplies stores, Morse said.
"Small businesses here rely on these sales as a nice year-end push before things slow down in the winter," said Morse.
Dennis Clark, an employee at Mountaineer Restaurant & Fireside Cottages in Maggie Valley, said the restaurant is a popular destination for breakfast and lunch. But it's too early to tell how the shutdown will affect his business.
"It's only been hours since the shutdown," said Clark. "I'm hoping the government can get its head together and take care of business soon."