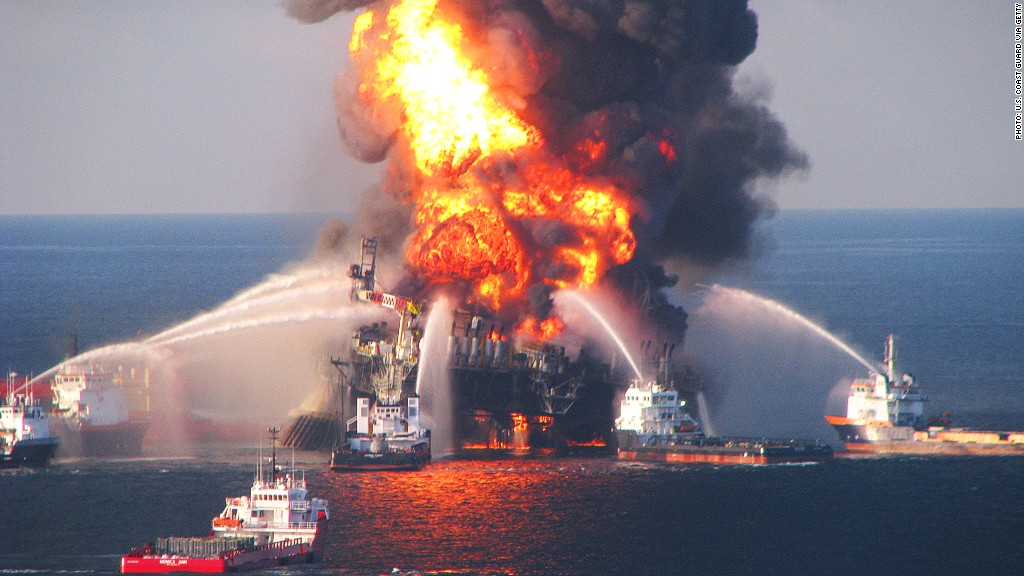 BP has won a U.S. court ruling that could shrink the multi-billion dollar compensation bill the company faces over the Gulf of Mexico oil spill.
The appeals court in New Orleans granted an injunction Wednesday against payments being made to businesses that claim loss or injury which cannot be linked to the 2010 oil disaster.
The latest decision reverses previous rulings that went against BP's argument that certain payments were illegitimate.
The British energy giant has been battling the claims administrator for months over his interpretation of a settlement agreement and the way losses are calculated.
The court rejected the earlier rulings, stating they "had no authority to approve the settlement of a class that included members that had not sustained losses at all, or had sustained losses unrelated to the oil spill, as BP alleges."
Proceedings continue in the court on other matters related to the oil disaster.
Related: BP fighting inflated gulf spill payouts
While it is not yet clear how much money BP (BP) could be refunded as a result of the decision, it's a rare victory for the company in the wake of what was the worst environmental disaster in U.S. history.
An explosion sank the Deepwater drilling platform off the coast of Louisiana in 2010, killing 11 workers and injuring 16 more.
It prompted a savage drop in BP's share price and led to the departure of then CEO Tony Hayward after several missteps in handling the crisis.
The company has already paid more than $12 billion in compensation, and in excess of $14 billion in crisis response and clean-up of the oil spill.
In its most recent financial accounts, BP booked a total charge of $42.4 billion in relation to the Deepwater Horizon accident. This number is likely to be revised when it issues third-quarter results in October.
BP welcomed recognition by the court that "claimants should not be paid for fictitious or wholly non-existent losses."
"We are gratified that the systematic payment of such claims by the claims administrator must now come to an end," it said.
Investors also greeted the news, sending BP (BP) shares up 1.2% in London trading early Thursday.