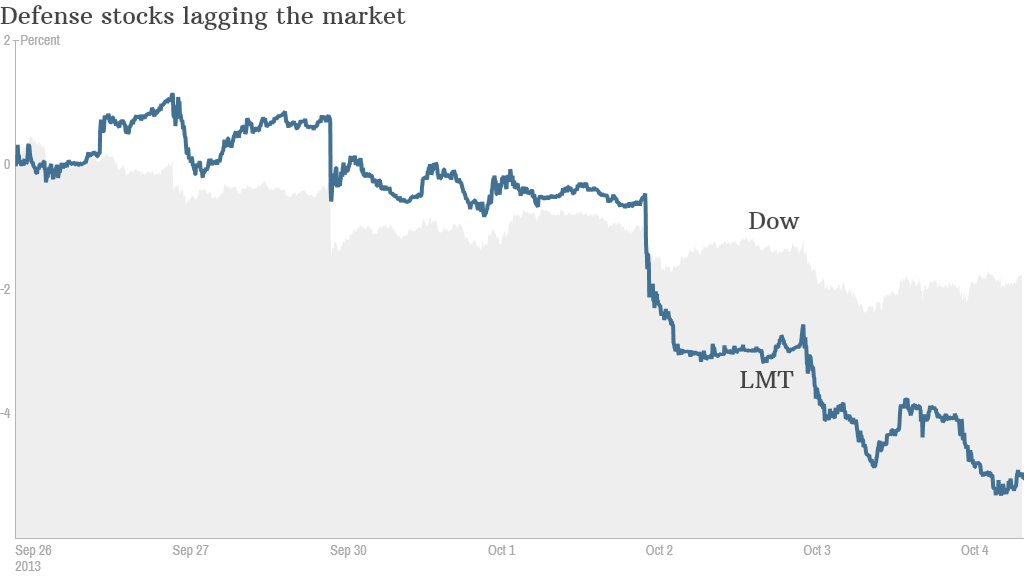 The government shutdown has hurt the whole stock market this week. But major government contractors are really taking it on the chin.
Shares of top aerospace companies Lockheed Martin (LMT), Boeing (BA), Raytheon (RTN), General Dynamics (GD), Northrop Grumman (NOC) and United Technologies (UTX) slid more than the broader market. Lockheed and Raytheon each fell nearly 6%. All of these firms have huge federal contracts -- between $8 and $36 billion in 2012, according to the Government Accountability Office.
Richard Whittington, an aerospace analyst for Drexel Hamilton, noted that companies with military contracts are really getting pinched.
On Friday afternoon, Lockheed Martin announced that 3,000 employees would be furloughed starting Monday. The company advised workers to use vacation benefits during the furlough, so they keep getting paid.
"I'm disappointed that we must take these actions and we continue to encourage our lawmakers to come together to pass a funding bill that will end this shutdown," said Lockheed Martin CEO Marillyn Hewson in a statement.
Earlier this week, United Technologies warned it would furlough 2,000 workers at plants in Stratford, Conn., West Palm Beach Fla., and Troy, Ala., if the shutdown lasted through Monday. Those workers build Black Hawk helicopters for the Defense Department.
Related: Economists fear debt ceiling fight may bring recession
And there are fears that it will only get worse. On Friday, Aerospace Industries Association President and CEO Marion C. Blake said several companies have warned the trade group that they will be forced to furlough tens of thousands of workers if the shutdown lasts much longer.
"Shutting down the government has been a tragic mistake," Blake said in a statement. "It is harming our economy unnecessarily when it is only slowly recovering, resulting in widespread ripple effects and a loss of public confidence."
The shutdown also forced the Federal Aviation Administration to furlough nearly all of its 1,200 certification staff and inspectors. Boeing warned that the shutdown could delay its ability to deliver new planes that must be inspected by furloughed FAA inspectors.
About 800,000 federal employees have been furloughed and economists have warned the upcoming impasse over raising the nation's borrowing levels could plunge the nation into a recession.
Related: Who gets paid in a shutdown?
Losses will get worse if the shutdown lasts for several weeks, said Cai von Rumohr, an analyst at Cowen & Co.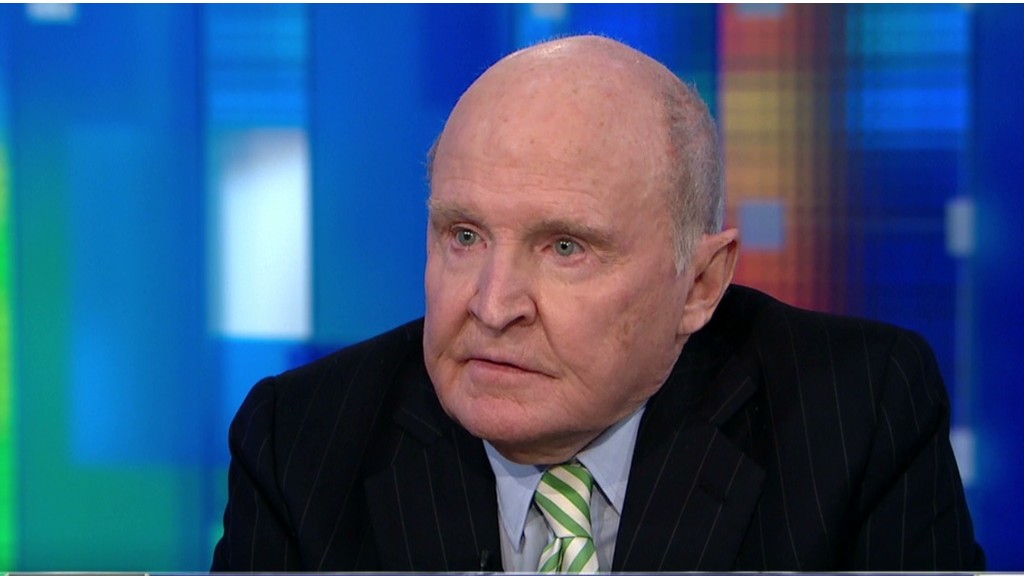 And aerospace stocks could continue to take a beating if a budget deal leads to even more cuts to the military. The Defense Department is already working on its budget for 2015 and suggesting certain programs may not get funding.
"Defense contractors have been indirectly caught in the middle as a way to save from spending, and I don't think that situation is really going to change," von Rumohr said.