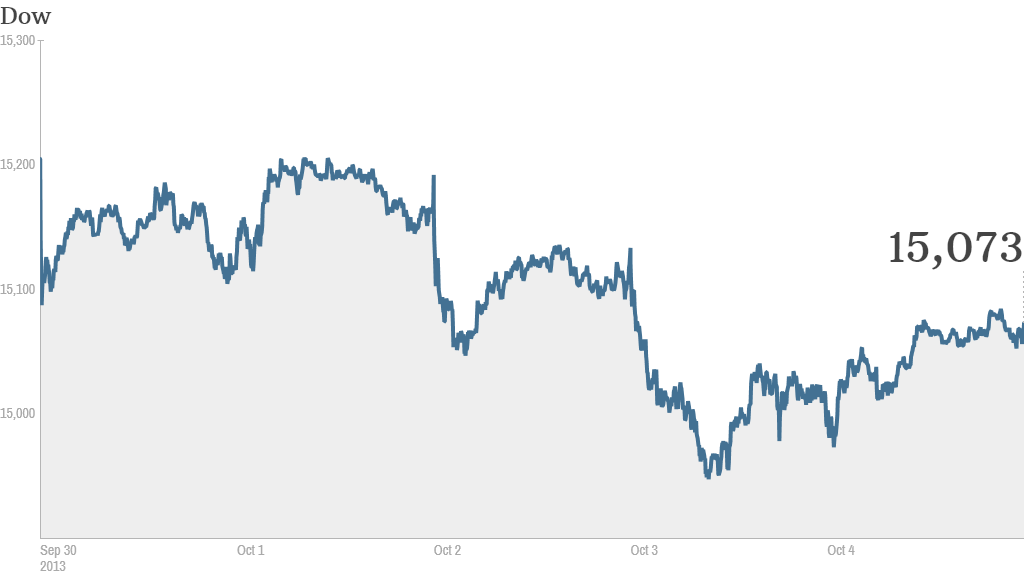 The ongoing federal government shutdown is a big cloud of uncertainty hanging over the stock market.
Investors will have their eyes trained on Washington this week to see whether Congress will reopen the U.S. government and -- more importantly, some say -- avoid default by raising the federal debt ceiling.
Treasury Secretary Jack Lew warned the U.S. could default in just over a week. He said Congress was "playing with fire," and chastised lawmakers for the "irresponsible and reckless" government shutdown, in an interview with CNN's State of the Union with Candy Crowley.
The uncertainty dragged markets largely lower last week. The Dow lost 1.2% and the S&P 500 gave up 0.1%.
The technology-heavy Nasdaq bucked the trend and rose 0.7%, bolstered by Facebook (FB) stock gains on news that it would run ads on its popular Instagram service. The index also got a lift on news of a public offering from another social media company Twitter.
Related: Wall Street digs in for a U.S. default
The shutdown left investors without a key economic indicator last week, when the government's September jobs report was not released on Friday. The federal workers who produce the report were locked out of their offices on furlough.
Cues from the Fed: But this week, investors will see other assessments on the economy. On Wednesday, minutes of the September 18 Fed meeting will be released. The minutes hold particular significance because the central bank surprised investors by announcing that it would not immediately start pulling back its stimulus program.
With the uncertainty on Capitol Hill, investors will be looking for cues from the Fed on timing of plans to taper its $85 billion monthly injection of funds by buying bonds. The central bank's next meeting is later this month.
Start of earnings season: Corporate earnings season kicks off this week with aluminum giant Alcoa (AA) on Tuesday. Large banks J.P. Morgan Chase (JPM)and Wells Fargo (WFC) report on Friday morning.
Also in the pipeline are earnings reports from KFC and Pizza Hut's parent company Yum Brands (YUM) on Tuesday. The company has had a rough year because of a dip in sales at its biggest overseas market China. Shareholders are waiting to see if sales have recovered.
On Wednesday, discount stores Costco (COST) and Family Dollar (FDO) will also release their quarterly earnings.
Investors will get a better sense of the health of the U.S. consumer with September retail sales data due Friday and the University of Michigan's Consumer Sentiment reading for October.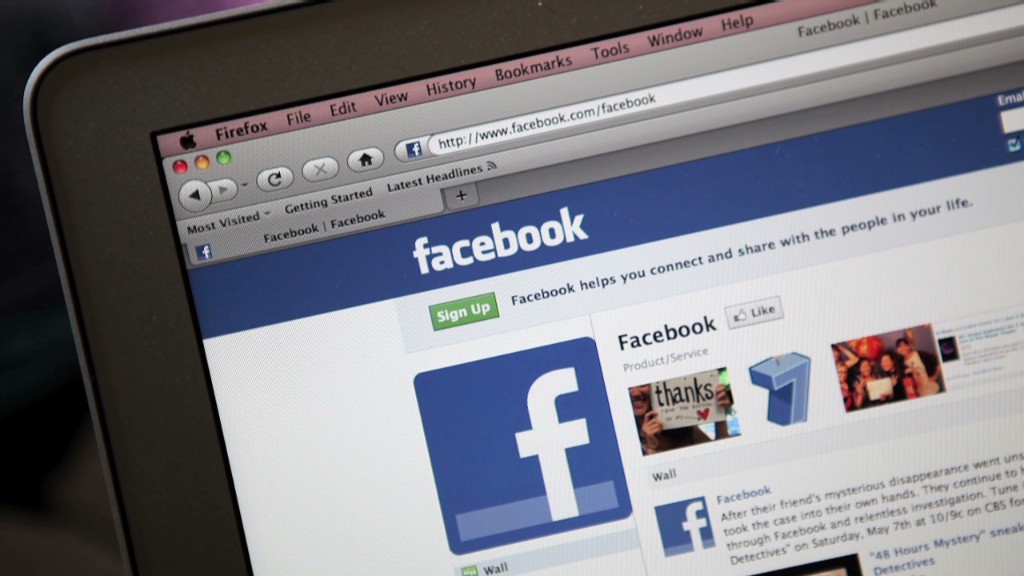 World economy: The International Monetary Fund will release its World Economic Outlook on Tuesday ahead of the IMF and World Bank Annual Meetings in Washington next week.
What we won't see: The Treasury Department is delaying the release of its September budget due to the government shutdown. September was the last month of the government's fiscal year.
On trial: Five alleged accomplices of Bernard Madoff are expected in a New York federal court on Monday. They're accused of helping Madoff run his $20 billion Ponzi scheme. Lawyers for each defendant have told CNN their clients are not guilty.