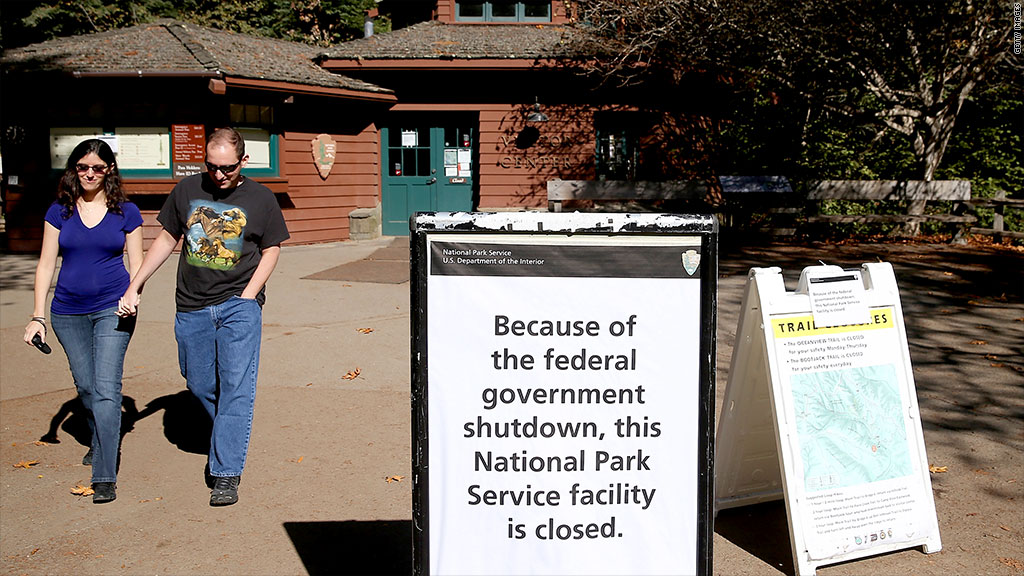 If the week-long government shutdown stretches to a month, it would mean a $50 billion blow to the U.S. economy.
That estimate is actually $5 billion lower than the initial estimate of Mark Zandi, chief economist for Moody's Analytics. He lowered his forecast after the Defense Department recalled nearly half of 800,000 federal employees furloughed last week, and it appeared Congress would quickly approve a measure to pay other furloughed workers retroactively.
So about $200 million a day in pay seems likely to find its way back to the pockets of "non-essential" federal workers.
But that was only a fraction of the potential cost, said Zandi. The indirect impact could be far greater, including:
Housing: "We've impacted mortgage origination; that starts to disrupt the housing market that's been very important to the recovery," Zandi said.
Tourism: "Travel and tourism are being affected, both by closures of national parks and the lack of visas being issued to foreign visitors," he said.
Small business: "Small Business Administration lending has been cut off, meaning some small businesses aren't going to be able to hire the way they had planned," Zandi said .
Financial markets: "As stock prices fall due to worries about the shutdown, that means less wealth and that leads to less consumer spending," he said.
Related: Shutdown doesn't hurt? That's bull
Zandi said the economic costs will compound the longer the shutdown lasts.
Other economists believe the indirect costs are overstated by Zandi's estimates.
Doug Handler, chief US economist for IHS Global Insight, said much of the lost business activity Zandi detailed will eventually be made up.
"Someone who doesn't take a vacation to a national park might go somewhere else or take the trip in the future," he said.
Related: Small business owners already hit by shutdown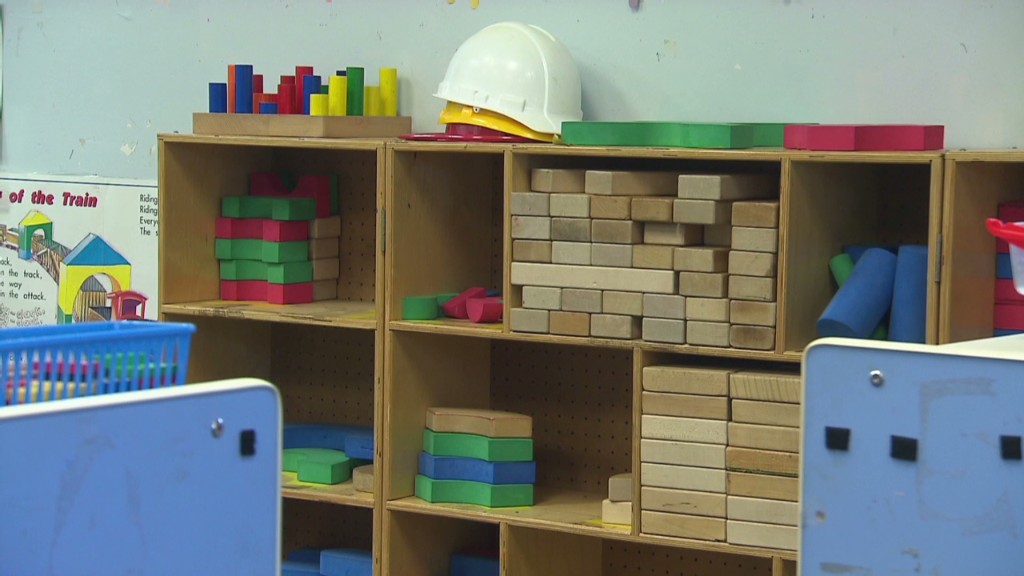 But Handler agrees on one thing: the direct loss from the shutdown will be smaller than the indirect hit to the economy due to the current political uncertainty. He said the rising worries about gridlock on the question of raising the debt ceiling will be the largest drag.
And he believes that will be the case even though his firm is forecasting that Congress will raise the debt ceiling at the 11th hour.
"But that will still cause some economic disruption," he said. "Both businesses and consumers will want to cut back or at least defer spending plans until things are settled."
Related: Shutdown threatens Northwest city -- and Capitol Christmas tree
Lindsey Piegza, chief economist for Sterne Agee, worries that the uncertainty caused by political gridlock was already slowing consumer spending in the months leading up to the shutdown.
"Consumers are increasingly sensitive to talk in Washington," she said. "If consumers are scared, they hunker down and tighten their purse strings."