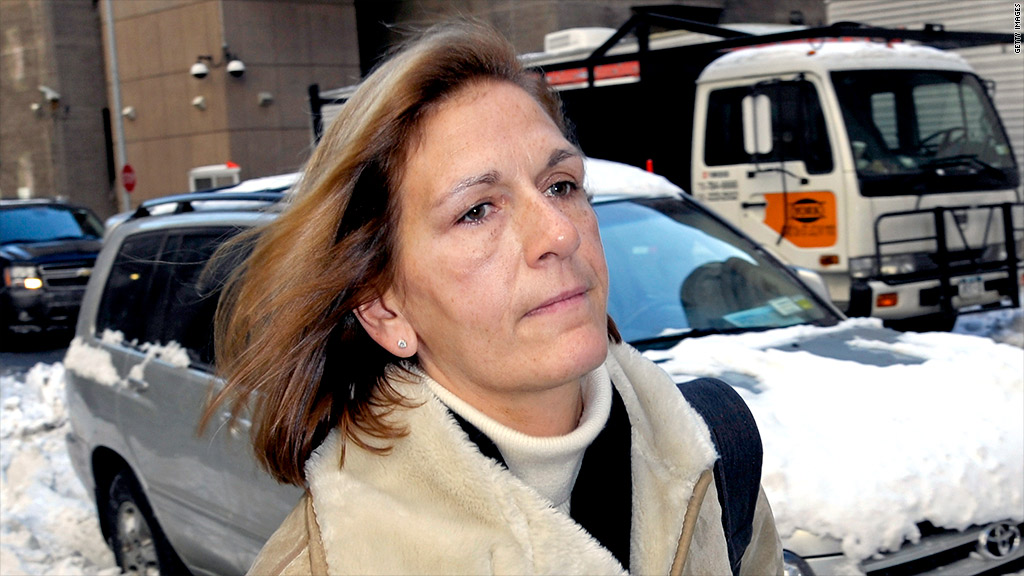 Bernard Madoff always said that he worked alone.
But one of his former employees, Frank DiPascali, Jr. has already admitted to helping Madoff swindle thousands of victims out of nearly $20 billion.
Now he's set to testify as one of the government's star witnesses in the federal trial of five other Madoff employees, which starts today and is likely to last for months. Account managers Annette Bongiorno and Joann Crupi, auditor Daniel Bonventre, and computer programmers George Perez and Jerome O'Hara all stand accused of helping their former boss conduct the most devastating Ponzi scheme in history. DiPascali's testimony may give the public a detailed look at just how Madoff pulled his crime off.
"No one who has ever studied ['the case] has ever believed that Bernie Madoff could have done it alone," said John Coffee, a Columbia Law School professor and expert on white collar crime. "There had to be co-conspirators. If you're in that building for a number of years, and you're filling out those accounts, you are going to realize that there were no securities transactions occurring."
Former account manager DiPascali worked at Madoff's firm from 1975 until it collapsed with Madoff's arrest in 2008. The following year, the feds charged him with 10 counts, including conspiracy to defraud the U.S., perjury, fraud and attempt to evade taxes.
Prison exclusive: Bernie Madoff can't sleep
Unlike his five former colleagues, DiPascali pleaded guilty. He has yet to be sentenced and is likely trying to work out a deal with prosecutors, who credit him with helping to put Madoff's brother Peter behind bars.
"The charges brought against Peter Madoff and his resulting sentence are based in large part on the information and assistance that Mr. DiPascali provided," prosecutors wrote in federal court documents.
Peter Madoff is serving at 10-year sentence at a federal prison in South Carolina for helping to conceal the firm's illegal activities, while his older brother Bernard is serving a 150-year sentence at a prison in North Carolina.
Related: Prison exclusive: Madoff, king of the thieves
Federal prosecutors have charged each of Madoff's five ex-employees - Bongiorno, Crupi, Bonventre, Perez and O'Hara - with multiple counts, including conspiracy to commit securities fraud, to falsify records of broker-dealers and investment advisors, and to make false filings with the Securities and Exchange Commission.
They are accused of helping Madoff conceal the true nature of his firm, which was nothing more than an elaborate scam presenting itself as an investment firm. Victims gave Madoff's firm their money thinking that they were investing in financial funds. But there were no stocks and there were no trades. The money from fresh victims kept the scheme going for decades.
Related: Madoff ruined thousands, including his son
Meanwhile, DiPascali is under house arrest. In June, the court granted him permission to move in with his ailing, octogenarian mother.
Coffee said that DiPascali will likely get 20 years, though cooperating with the feds could reduce his sentence to less than 10 years.
"Bernie could not have done it all himself because you needed very elaborate paperwork on all those clients, and DiPascali could explain just how it was done," said Coffee.
DiPascali's lawyer, Marc Mukasey, said, "There is no date for his sentencing and he is going to continue his cooperation for as long as they want him."