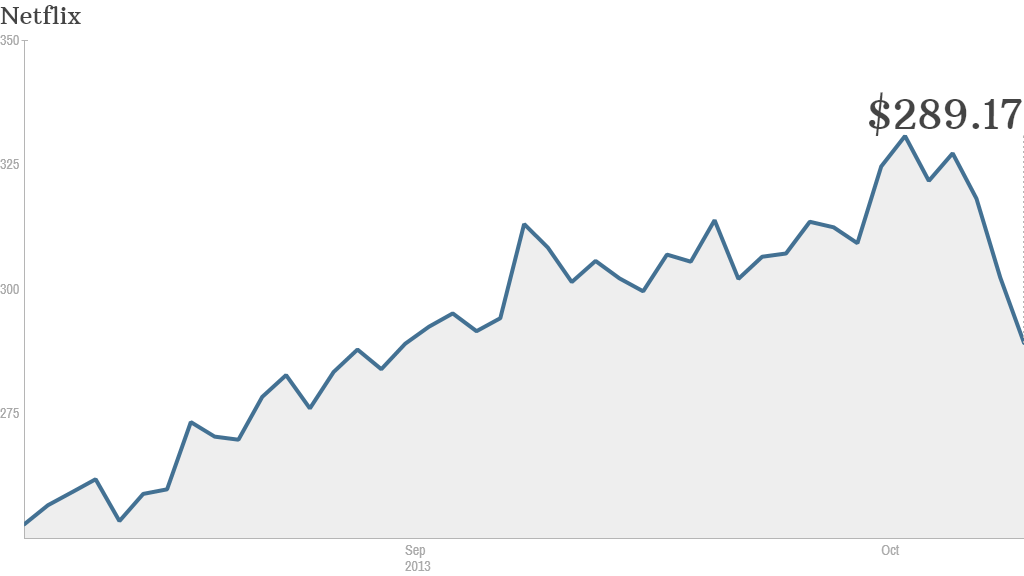 There's only so much Kevin Spacey can do to boost Netflix. Investors have been heavily dumping the streaming video company's shares and other hot momentum stocks the past two days.
Netflix (NFLX) has plunged 10% since Tuesday. But it is one of the biggest winners of the year, up more than 200%. That's partly due to the success of its original series including "House of Cards" -- which stars Spacey as a shrewd congressman from South Carolina -- and "Orange Is the New Black."
Other Wall Street darlings are getting hit hard too.
Tesla (TSLA) has also tumbled 10% in the past two days. The electric car maker's stock is still up nearly 400% this year.
And investors have also been moving out of Facebook (FB). The social media stock, which has surged more than 70% due to optimism about its mobile strategy, is down almost 10% since Monday.
Related: Nervous investors move into cash
While the broader market has fallen as investors worry about the ongoing government shutdown and a looming debt ceiling deadline, the hottest tech stocks have been taking a more severe beating.
What gives?
"They're the last men standing," said J.C. Parets, founder and president of Eagle Bay Capital. While financial stocks, homebuilders and others peaked earlier in the summer, tech stocks have been among the few that continued to climb to new records. Netflix, Tesla and Facebook all hit all-time highs last week.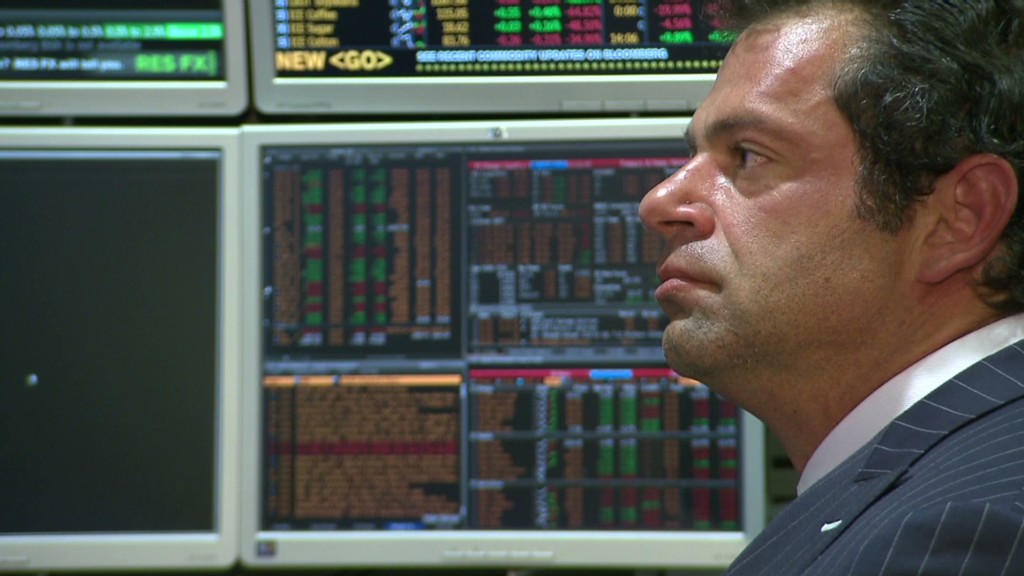 Now that these stocks are losing momentum, many of them may still have plenty of room to fall.
Others following the same pattern: Priceline (PCLN), Amazon (AMZN) and LinkedIn (LNKD), to name a few.
The recent sell-off could create some short-term trading opportunities though. Parets said he purchased shares of LinkedIn because he expects it will bounce back between 5% and 6% by the end of the week. But he thinks the stock ultimately will head lower from current levels.