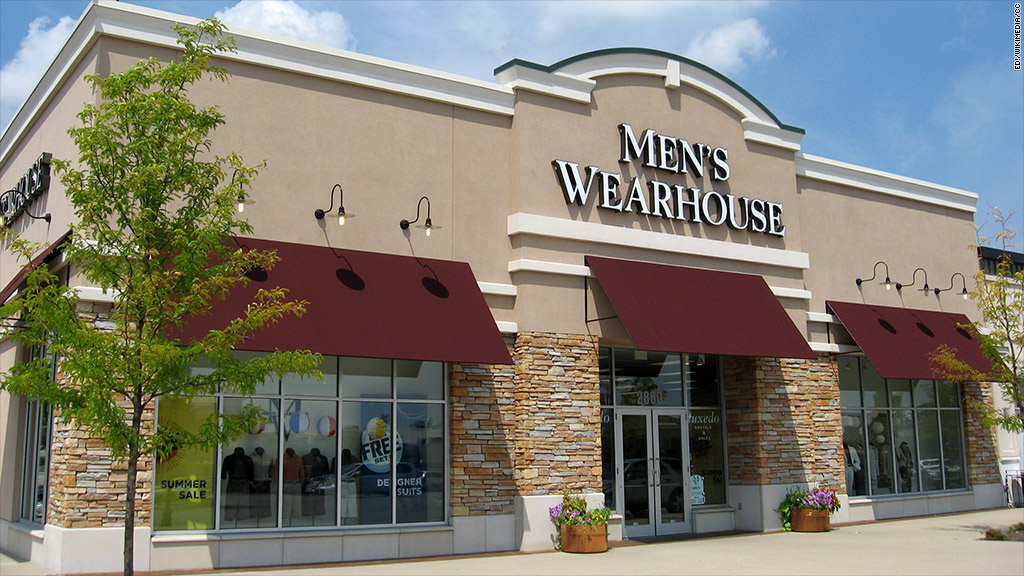 Men's Wearhouse has rejected an unsolicited $2.4 billion takeover bid from smaller rival Jos. A. Bank Clothiers, saying the offer undervalues the company and is "inadequate."
The Men's Wearhouse board also took steps to engage a poison pill -- or shareholder rights plan -- that sets the stage for another nasty battle for the men's apparel retailer.
A poison pill would allow current Men's Wearhouse shareholders to purchase more stock at a discounted price, making the company less attractive to potential bidders.
Jos. A. Bank said it found the response to its offer "inexplicable" and pledged to continue to pursue its bid.
"The formulaic, knee-jerk rejection by Men's Wearhouse, and their refusal to even discuss our proposal, do not serve the interests of their shareholders or their customers," Jos. A. Bank said in a statement.
It marks the second time this year Men's Wearhouse has rejected the idea of a sale of the chain. In June, it took the unusual step of firing George Zimmer, its founder, chief spokesman and largest individual shareholder, saying that Zimmer was pushing the company's board for an ill-advised purchase of the company by private equity.
The $48 a share cash offer from Jos. A Bank (JOSB) is 36% higher than Tuesday's closing price and 17% above the highest price of the past year. It said it made its offer to Men's Wearhouse, which is more than twice its size, on Sept. 17.
Jos. A. Bank said it would pay for the bid through a combination of cash on hand, debt financing and a $250 million equity investment from Golden Gate Capital, a private equity firm. Company representatives were not immediately available for comment on the rejection of the bid by Men's Wearhouse.
Men's Wearhouse (MW) stock shot up 33% in premarket trading immediately after the offer was disclosed but retreated to a 23% gain at the market open following its statement rejecting the offer. Jos. A Bank shares gained nearly 5% at the open.
Shares of Men's Wearhouse fell 6% in June in the days after the company fired George Zimmer as its executive chairman. Zimmer, who is still the largest individual investor with a 3.7% stake, responded that the company's board was ignoring his "growing concerns" about the direction of the company.
The company fired back, depicting Zimmer as a power-hungry egomaniac who wanted to sell the company.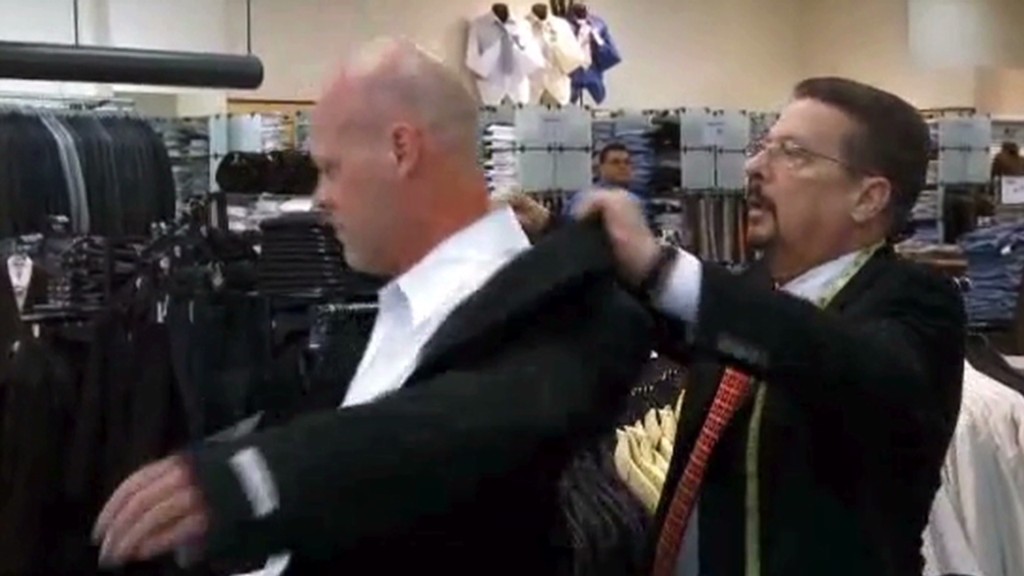 Zimmer, who founded the company in 1973, had also been the company's sole pitchman, with commercials featuring him promising "You're going to like the way you look, I guarantee it." His firing prompted some initial customer backlash on Facebook.
But investors proved more forgiving, taking shares higher in July and August before a disappointing sales and earnings report last month sent shares tumbling once again. The Jos. A Bank bid came a week after that earnings report.