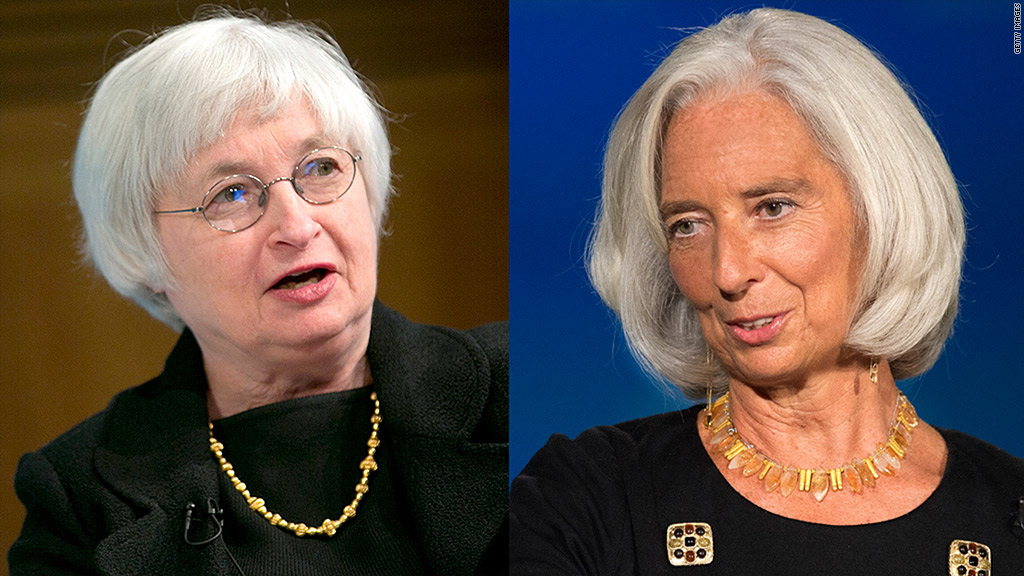 If Janet Yellen had any illusions about running the Federal Reserve, the International Monetary Fund blew them away Wednesday, warning that she could wipe out trillions of dollars worth of bonds if she gets her first calls wrong.
President Obama is expected to nominate Yellen as Ben Bernanke's successor Wednesday afternoon. That means she'll probably be the one orchestrating the first steps in withdrawing the huge monetary stimulus that has supported economies and markets around the world since the financial crisis.
Assuming the U.S. government shutdown is resolved soon and that Congress can agree on raising the debt ceiling, weaning the world off the Fed's bond-buying program is the biggest challenge facing the world economy.
The Fed rattled some emerging markets and triggered a spike in bond yields earlier this year, after it signaled it could start reducing the volume of its asset purchases as early as last month.
Related: Fed taper won't cause another Asia financial crisis
That didn't happen. But financing conditions have remained tighter than they were back in May.
Currency and stock markets plunged in countries such as Indonesia, India and Turkey as emerging markets suffered their first sustained flight of capital since Lehman Brothers collapsed in 2008.
The IMF said Wednesday that a gradual return to higher interest rates would be good for global financial stability, provided the exit is carefully managed and clearly communicated.
Related: China's economic stumble has Asia worried
Under the IMF's baseline scenario, long-term rates would gradually rise by 1%, consistent with current market expectations.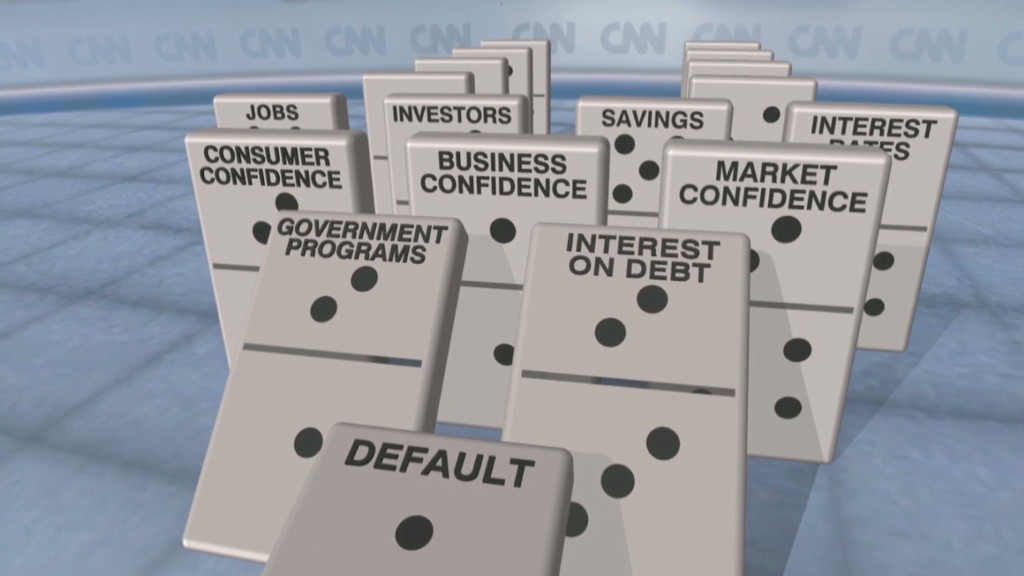 "But a less-benign scenario is a distinct risk," the IMF said. "The shift in short-term interest rates expectations and term premiums could be sharpened and the cycle more frontloaded, leading to a rapid tightening in financial conditions."
Under those conditions, a more abrupt jump of 1% in long-term rates could wipe as much as $2.3 trillion -- or nearly 6% -- off of global bond portfolios.
The IMF cut its global growth forecasts for 2013 and 2014 Tuesday, due entirely to slower-than-expected expansion in emerging markets.