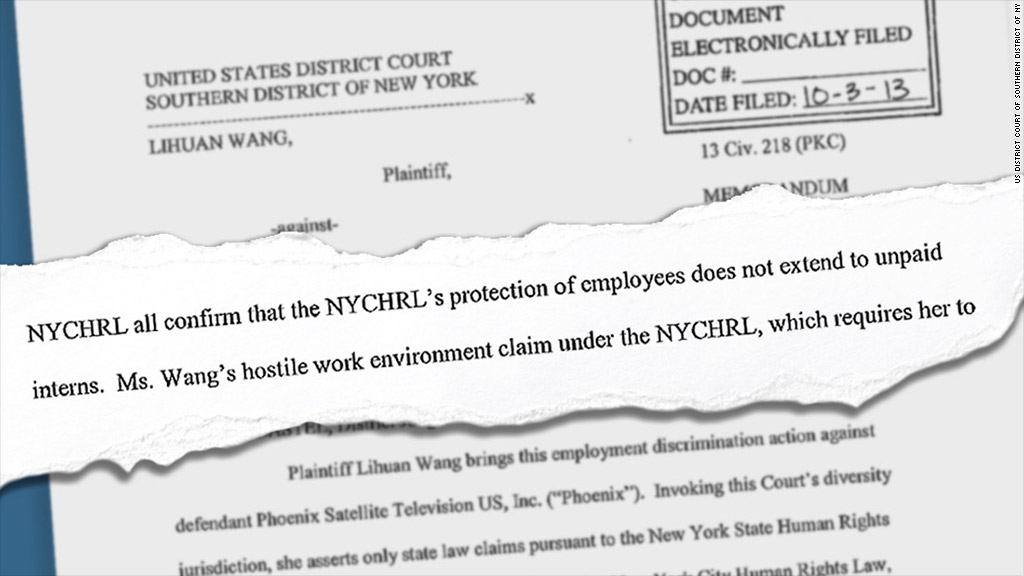 Here's more fuel for the fiery debate over unpaid interns: It turns out they're also not protected from sexual harassment.
A New York federal district court ruled last week that Lihuan Wang, an intern at a TV broadcaster named Phoenix Satellite Television U.S., could not bring a sexual harassment claim under New York human rights laws because she was not paid, and therefore not considered an employee.
Wang was a graduate student at Syracuse University in 2009 when she interned in the New York bureau of Phoenix Satellite Television, the American subsidiary of Hong Kong-based media conglomerate Phoenix Media Group.
In a lawsuit, she said the station's Washington D.C. bureau chief Zhengzhu Liu sexually harassed her after luring her to his hotel room on the pretext that he wanted to talk about her job performance and the possibility of hiring her full time.
When the two were alone, Wang alleged that Liu threw his arms around the then 22-year-old intern, tried to kiss her and "squeezed her buttocks with his left hand." After she refused to let him go any further and left the hotel, she said Liu no longer expressed interest in permanently hiring her.
New York Judge Kevin Castel ruled that Wang can't assert these claims, because as an unpaid intern, she didn't have the status of an employee.
Related: White House under pressure to pay its interns
Wang has since moved back to China. According to the ruling and a lawyer for Phoenix Satellite, Liu was terminated from his job once the company investigated the allegations.
Wang and Liu couldn't be separately reached for comment.
The ruling comes at a time when a growing number of interns are suing high profile employers like Condé Nast and Hearst seeking to be paid for their work. Some of the interns have won cases or settlements against Fox Searchlight Pictures and Charlie Rose.
But working without pay, clearly, isn't the only issue. Interns like Wang have been filing harassment claims to no avail for decades.
In 1994, nursing student Bridget O'Connor brought a sexual harassment lawsuit in New York against a psychiatric hospital at which she interned.
Shortly after she started her internship, one of the doctors began referring to her as "Miss Sexual Harassment" and suggested she get undressed before meeting with him. She said the harassment was in violation of Title VII of the Civil Rights Act.
The court ruled that since O'Connor did not get a salary, benefits or sick time, she was not considered an employee and not protected under the law. A federal appeals court affirmed the decision, and threw out the claim.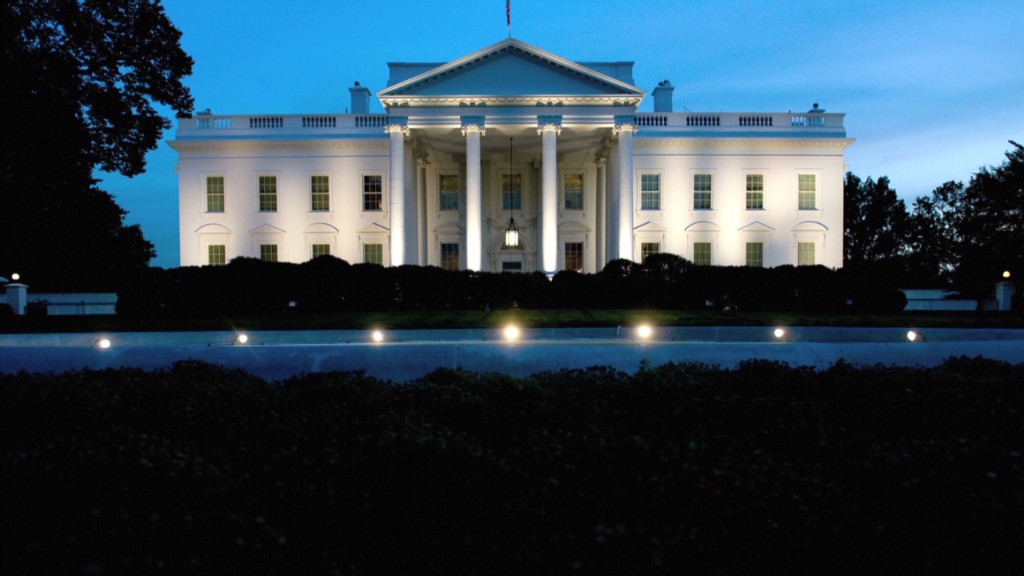 In 2007, Washington D.C. district court judge Ellen Segal Huvelle dismissed claims brought by an unpaid intern against a chiropractor's office, on similar grounds.
So far, only one state, Oregon, has broadened out the standards for harassment to protect unpaid interns. The state passed a law in June that extends such protections to all interns, whether they're paid or not.
Attorney Lynne Bernabei, who represented Wang in the New York Phoenix television case, said there's a big hole in employment law that needs to be filled to protect interns.
"As young interns, these are the most vulnerable people and clearly they should be protected," she said.