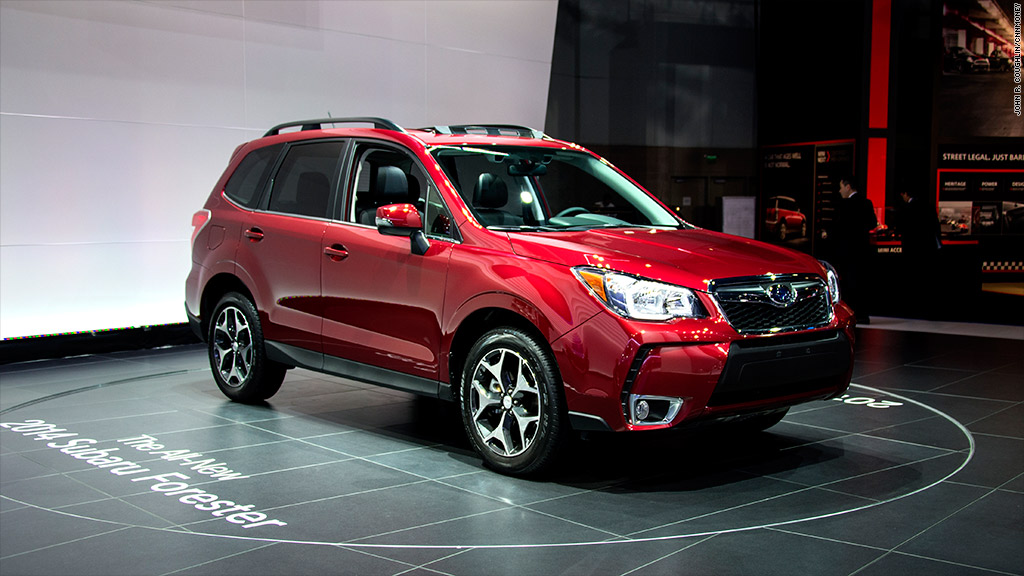 The new Subaru Forester has been named Motor Trend magazine's SUV of the Year.
The magazine praised the redesigned Forester for its driving dynamics and good-enough off-road capability.
"The Forester combines the practicality of a small, wisely engineered SUV with the fun enthusiasts will enjoy," the magazine said. The magazine noted that its off-road abilities were "plenty for the majority of sport utility buyers."
The award was open to any SUV sold in the United States that was all new or substantially redesigned for the 2014 model year. The other contenders were Acura MDX, Audi Q5, BMW X1, Kia Sorento, Buick Encore, Land Rover Range Rover Sport, Dodge Durango, Mini Paceman S ALL4, Hyundai Santa Fe and Mitsubishi Outlander.
The new Jeep Cherokee compact SUV was not included in the competition because it wasn't in production when the testing was done, Chrysler spokeswoman Kathy Graham said.
The magazine tests the SUVs together in paved and dirt road conditions as well as on a test track. The magazine's writers and editors then select a winner based on six criteria: design advancement, engineering excellence, performance of intended function, efficiency, safety and value.
The criteria are designed to allow judges to fairly compare vehicles from different price categories and with different capabilities.
For its part, the Forester, which is roomier than previous versions, provided a comfortable ride while being genuinely fun to drive, according to the magazine. It also had the best fuel economy in the tests despite being driven aggressively.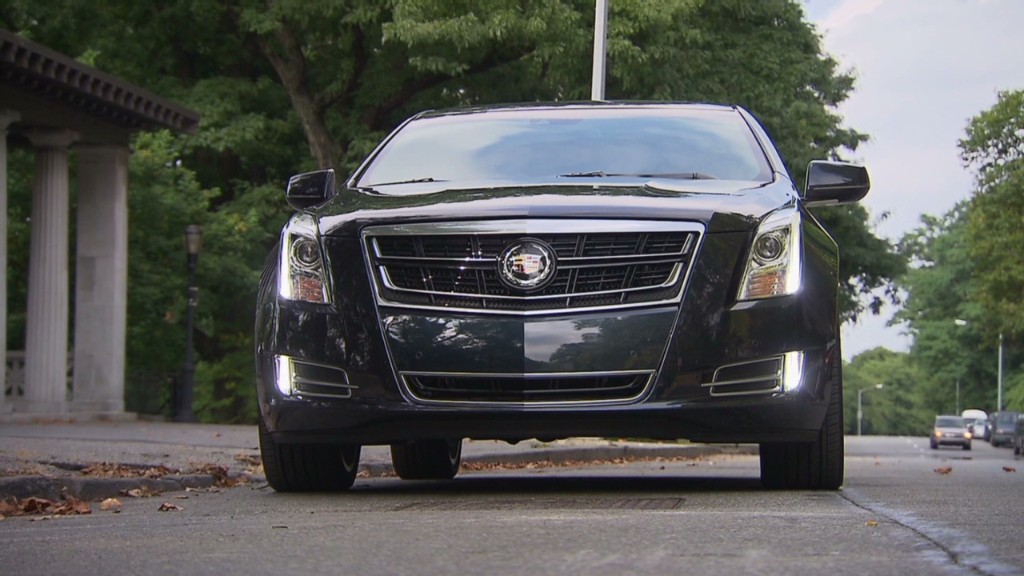 The two versions tested by the magazine were priced at $24,320 for a non-turbocharged model with a manual transmission and $28,820 for a turbocharged SUV with a continuously variable automatic transmission. They were among the less expensive SUVs in contention.
"The most refreshing part of the Forester is its honesty," the magazine quotes writer Jonny Leiberman as saying. "Hey, look, cloth seats, and you get the idea that Subaru's not ashamed of them. Not every car needs to pretend to be a luxury item."
The Forester isn't perfect, though, the magazine said, noting that the base 2.5-liter non-turbocharged engine was merely "adequate" and that the manual transmission felt "rubbery."
The Forester also recently received high praise from Consumer Reports magazine, which called it the best vehicle the magazine has tested in its category. Besides being practical and enjoyable to drive, Subarus have also proven to be very reliable, Consumer Reports said in its report.