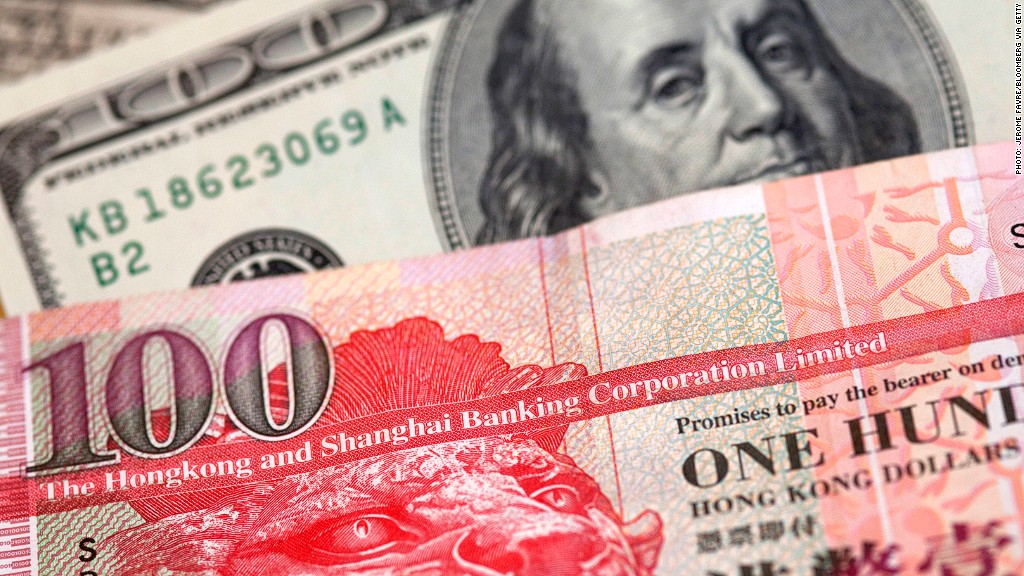 U.S. government debt just lost a little of its appeal as the guarantor of global financial markets.
Early Thursday, the operator of Hong Kong's futures and options markets cut the value of short-term Treasury bills held as collateral.
That means financial institutions may have to sell assets to raise more cash to cover their trading positions, putting pressure on other markets and potentially creating a downward spiral.
Hong Kong Exchanges and Clearing said that it was immediately applying a 3% discount to Treasury bills due to mature within a year, up from 1%.
As the value of securities held as collateral changes frequently, clearing houses usually apply a discount.
"Participants should make necessary funding arrangements to cover any shortfall to their margin requirements resulting from the increase in the U.S. Treasuries haircut," Hong Kong Exchanges and Clearing said in a statement.
Related: Fears of a U.S. default are increasing
Hong Kong's move comes as short-term yields spike amid rising concern over the risk of a U.S. default.
The role of U.S. Treasuries as a global financial backstop has grown in recent decades as international markets have become much more interlinked.
The move also serves as a preview of the shock that would run through the plumbing of the financial system if U.S. political leaders are unable to reach a debt deal, which would leave the country unable to pay all its bills.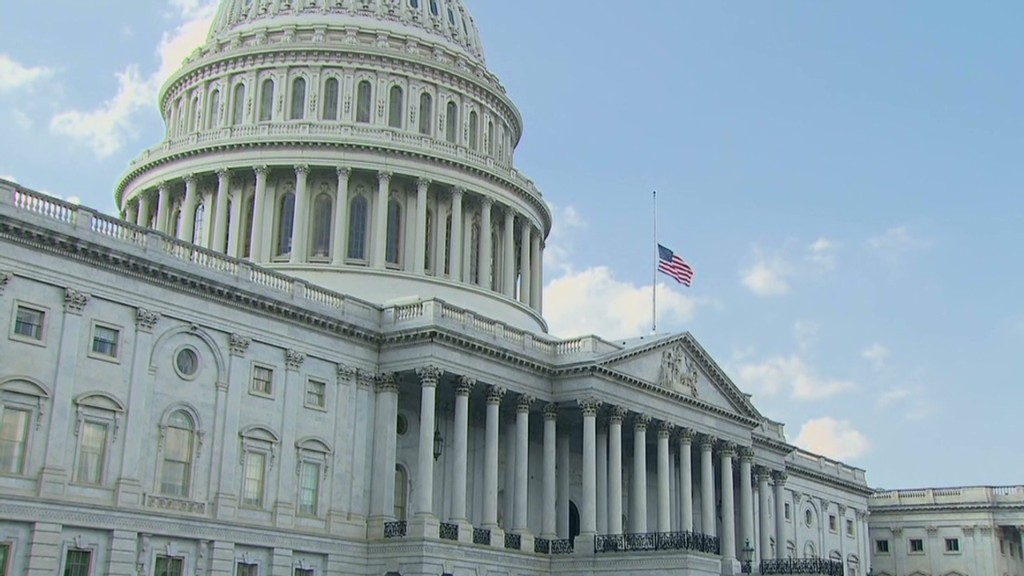 In a note analyzing the risks of a U.S. default, analysts at Nomura said dealers may simply "turn a blind eye to the creditworthiness issue" but exchanges may not be as sanguine and global investors and financial institutions could change their view of U.S. securities.
"This could lead to long-term changes that would reduce the role of Treasury securities and the U.S. dollar in the global financial system," said the analysts.
While the risk of a U.S. default remains slim, and may even be receding given signs that Republican leaders are preparing a temporary increase in the U.S. debt ceiling, investors have been dumping short-term Treasury bills and moving into cash.
China and Japan -- which hold a combined $2.4 trillion of U.S. debt -- have already called for a quick resolution to the crisis and expressed worries over the economic consequences of a default.
Premier Li Keqiang became the most senior Chinese official to express concern Thursday, saying he was paying "great attention" to the issue, according to state media.