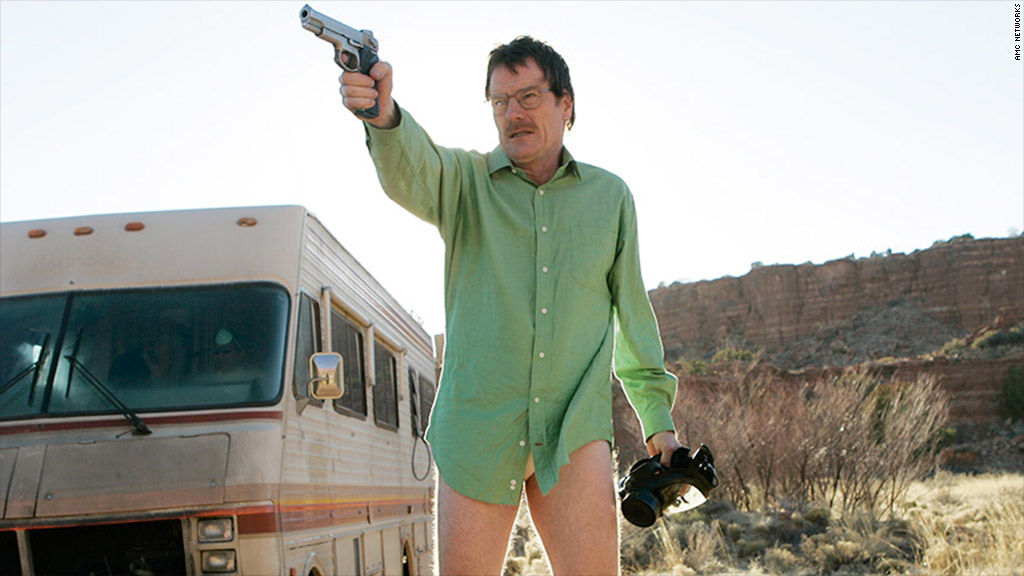 One super fan must be going through serious Breaking Bad withdrawal, because someone shelled out nearly $10,000 for a pair of Walter White's tighty-whiteys.
The briefs, and hundreds of other props from the hit AMC show, went on sale in an online auction on the day the show's finale aired in late September. The series chronicled the transformation of a high school teacher into a meth-making drug kingpin, and meth cooks generally disrobe when making the drug due to its toxicity. Thus the prominently featured underwear.
Exactly 109 people bid on the undies, which the auction site ScreenBid called "an iconic, key part" of the show. ScreenBid said they're the pair the main character Walter White wore on the series' first episode and are "important enough to be a museum." The winning bidder paid $9,900.
Related: Breaking Bad economy: How Walt made $80 million
Other lots brought in even more money. White's inscribed copy of Leaves of Grass, complete with its famous inscription, "To my other favorite WW," sold for $65,000.
The bell from the wheelchair of series villain Hector "Tio" Salamanca went for $26,750, and the jewel-capped grill worn by his nephew Tuco brought in $20,250. Another winning bidder paid $23,250 for a pink stuffed teddy bear last seen falling into White's swimming pool after a plane crash, beating out 63 other fans.
The show, which debuted in January 2008, was a huge hit for the AMC Networks (AMCX) and Sony Pictures Television, the unit of Sony (SNE) that produced the episodes and owns the props.
The season finale brought in 10.3 million viewers, according to Entertainment Weekly.