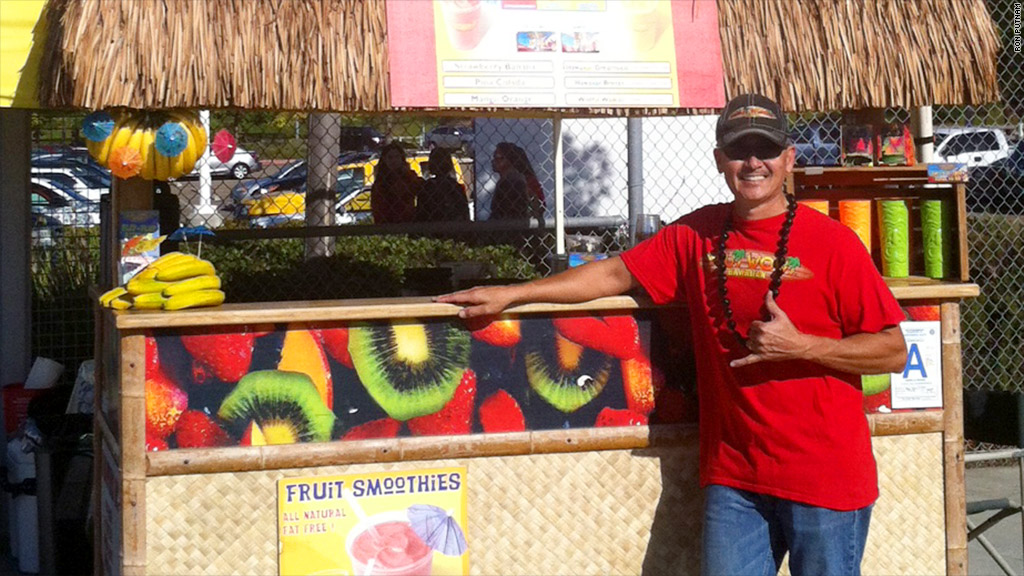 As the government shutdown moves into its third week, small businesses across the country are trying to figure out how -- or if -- they'll be able make up the lost business.
Cindi Smith owns Lakeside Group Associates, an executive search firm that recruits for government contractors, primarily in the aerospace and defense industries.
Her Cleveland-based firm was actively recruiting for 25 open positions when the government shut down on Oct. 1. In two weeks, the openings have shrunk to two, which are for essential projects not halted by the shutdown. Even if the government reopens tomorrow, Smith says her business could be impacted for months.
"It's a domino effect. One month of the government being closed could mean six more months for my business to recover," said Smith. She fears her clients might decide to postpone hiring indefinitely "because of the uncertainty in Washington."
Related: Shutdown forces Oklahoma firm to lay off firefighters
"Our goal this year was to reach $1 million in revenue. We're not going to do that now," she said. She also won't be hiring two new employees, which she planned to do before the shutdown.
"Suddenly I don't have the money or the work for them," she said. "It's disappointing and frustrating. I have absolutely no control over the government, but this shutdown is hurting us."
October was an important month for Rene Banglesdorf's private aviation firm Charlie Bravo. The firm buys and sells aircrafts, with clients like the Department of Homeland Security and the U.S. Border Patrol, the Red Cross, and private companies.
Related: Small business owners hit hard by the shutdown
The Austin-based firm had three multimillion-dollar deals scheduled to be completed this week. But all of its deals -- not just the ones with federal agencies -- are now on hold.
The problem, said Banglesdorf, is that all aircraft transactions in the U.S. are handled by the Federal Aviation Administration in Oklahoma City. The office is closed because of the shutdown, which means Charlie Bravo can't sell or buy any aircraft until the impasse is resolved.
"This is a major problem for us," said Banglesdorf. "We have no income coming in right now."
Banglesdorf and her husband launched the firm in 2008, right before the economy fell apart. Despite the timing, she said revenue has steadily grown to about $10 million a year. "We've just started to do well financially, so it's very important for us that Washington get this right soon," she said.
Related: Shutdown threatens businesses in one tiny Northwest city
But for Ron Putman, it's too late for Washington to help his small business.
Putman operates a mobile event cart with Maui Wowi Hawaiian, a franchise that sells gourmet coffee and tropical smoothies.
Hundreds of thousands of spectators attend San Diego's Miramar Air Show every year, making it a lucrative weekend for vendors like Putman. The event was scheduled to get under way on Oct. 4, but when Congress failed to reach a budget agreement, the air show was canceled.
Putman had already spent thousands of dollars on hundreds of pounds of bananas, gallons of cold-brewed coffee and large supplies of milk to prepare the smoothies and drinks he planned to sell through his two Maui Wowi carts at the show.
"I was shocked when I heard it was canceled," said Putman. He was able to donate some of the items to the homeless but estimates that 20% of it was still wasted.
"This has hurt 25% of my revenue for the year," said Putman.