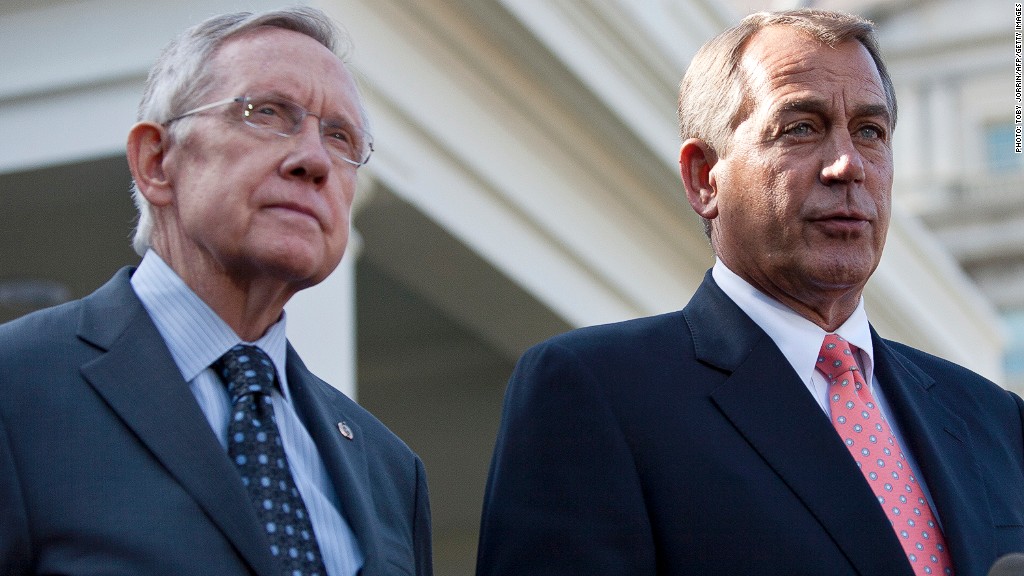 It's still not clear if lawmakers will come together this week to raise the debt ceiling and fund the government.
But if they do, it likely will be for just a few months. And that would put off the day of reckoning on the budget yet again.
Realistically, what can they accomplish on the budget in a few months?
The short answer from budget experts and seasoned political analysts: Not much, and maybe nothing at all.
"They haven't done anything in two years. Why does anyone think anything can happen in [a few months]?" said longtime budget expert Stan Collender, once a Democratic staffer on Capitol Hill. "This is just a chance for everyone to take a step back and reload."
Both Sean West of the Eurasia Group and Greg Valliere of Potomac Research characterize themselves as skeptical the two sides could come together even on the least controversial measure.
"I would say there's a 40% chance of a deficit deal," said Valliere, Potomac's chief political strategist. But, he noted, that means "there's a 60% chance we stall again, with the accompanying threat of another [government] shutdown or debt ceiling showdown."
And that was Valliere's "generous" forecast.
West, U.S. policy director for the Eurasia Group, doesn't entirely rule out the possibility a big deal gets done, but said he puts two-to-one odds against it.
Related: Debt ceiling deadline: Stop fixating on October 17
Part of the problem, Collender noted, is that "no one is empowered to cut a deal."
House Speaker John Boehner has trouble wrangling the most conservative members of his caucus. President Obama gets blowback from progressives every time he shows openness to entitlement reforms that curb benefits.
Even where there is general potential for agreement, the path is thick with thorns.
Take tax reform. Republicans generally seek revenue-neutral corporate tax reform and want to lower the top rate. The White House has in the past expressed support for both those conditions. But there are notable differences on essential details that go into overhauling the corporate code.
"These deals are hard to broker in an environment of trust. We have exactly the opposite," West said.
At a minimum, though, a budget deal might include an agreement to take up tax reform next year, Valliere said.
Another area of potential agreement for a longer term deal may be the repeal of the medical device tax that was created under the Affordable Care Act. Manufacturers, producers and importers of certain medical devices must pay a tax equal to 2.3% of the devices' sale price. There is some bipartisan support for its repeal.
But Sen. Dick Durbin, an Illinois Democrat, told CNN the $30 billion in revenue it would raise over 10 years must be made up for somewhere else.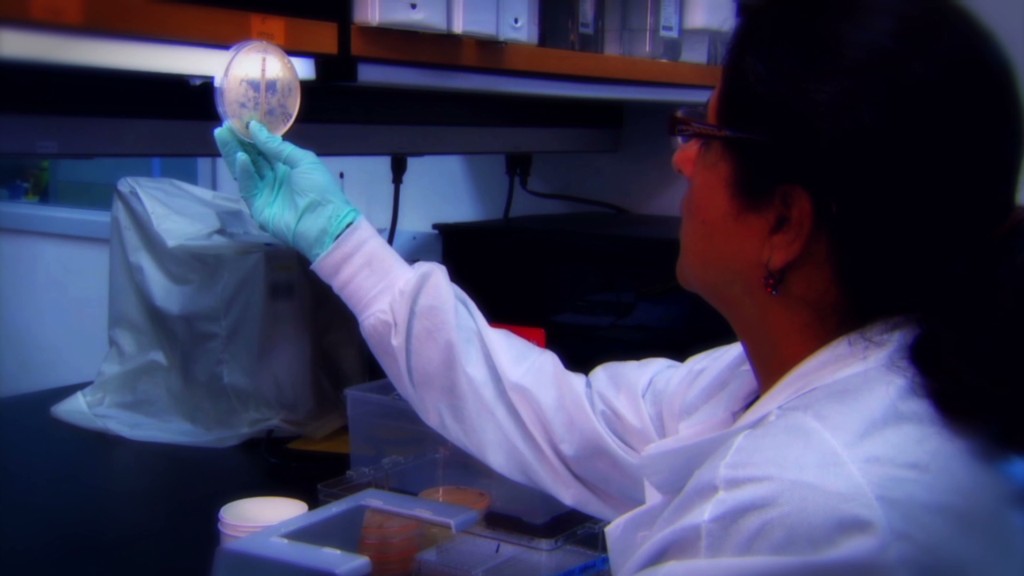 Both West and Valliere suspect there could be changes to the across-the-board budget cuts known as the sequester, which went into effect in March and will be even deeper in 2014, if left unchecked.
Valliere can envision a deal that kills the sequester but imposes a similar amount of savings -- an estimated $110 billion -- by making changes elsewhere in the budget.
West doesn't go quite so far. "The sequester may be softened but I don't think Democrats are willing to pay a lot for it."
One thing seems more certain: The fight to secure a longer term deal could be derailed by the same bitter standoff that has marked the protracted quest to secure a short-term deal.
"Trying to satisfy the hard-liners will make any agreement impossible," said Robert Bixby, executive director of the Concord Coalition, a deficit watchdog group.