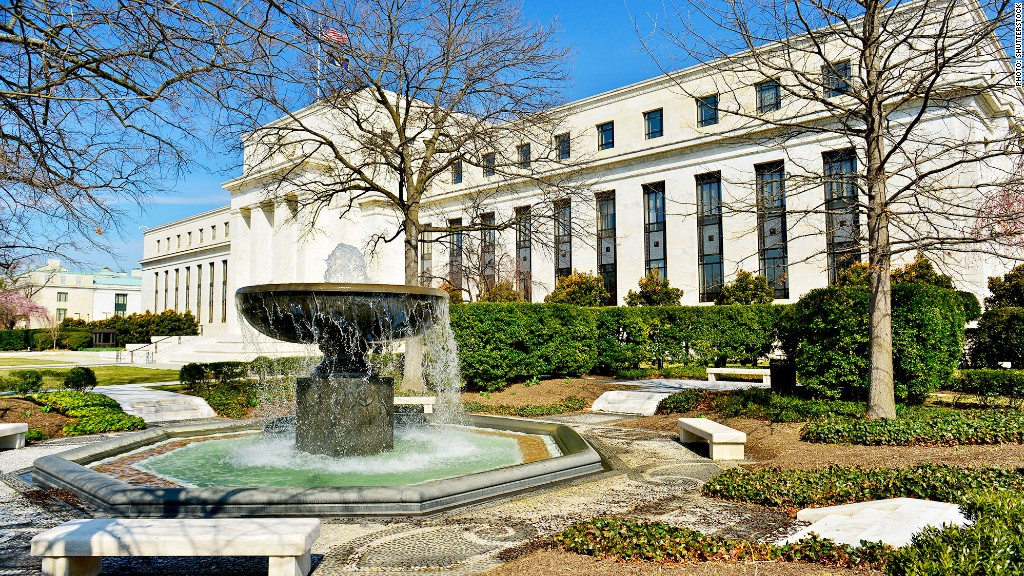 Businesses are blaming the government shutdown, debt ceiling debate and Obamacare for holding back hiring, according to the Federal Reserve's Beige Book.
This report, which is based on surveys from the Fed's 12 regional districts, carries more weight than usual, given other key economic indicators have been delayed by the federal government shutdown.
It also comes as Federal Reserve officials debate when to reduce their stimulus policy. Minutes from the Fed's September meeting show members were split on when to start gradually winding down their $85-billion-a-month bond-buying program.
It's no wonder they're divided, given that the economic outlook remains murky.
In the Fed's Richmond district, small retailers are limiting workers' hours to control health care costs. Some are even helping their employees find second jobs. In the Boston region, businesses said the government shutdown could hit them hard during what's usually their busiest tourism season.
Other firms said they were also concerned "about the potential for a debt ceiling-induced financial crisis."
"Several Districts reported that contacts were cautious to expand payrolls, citing uncertainty surrounding the implementation of the Affordable Care Act and fiscal policy more generally," the Fed said Wednesday.
Related: Decision not to taper was a 'close call'
Across various parts of the country, homebuilders and Realtors are worried rising mortgage rates could slow home sales. Retailers are concerned holiday sales will be flat this year. Mining-related manufacturers in the Chicago district are laying off workers and cutting back on overtime.
Overall, the Fed characterized hiring as "modest."
Bright spots included high-skilled jobs in technology, health care, and engineering in Richmond, economic and health consulting in Boston, legal and compliance positions in the financial services industry in New York, and accountants and financial analysts in the Dallas district.
Builders in the Cleveland district also reported difficulty in finding high-skilled trade workers. As a result, construction wages are rising there.
Related: A snapshot of food prices in real time
Since the Beige Book is based on anecdotal information, it often contains a few quirky details. This time, South Dakota hotels noted that fall reservations by hunters have decreased due to reports of fewer pheasants in the state.
In California, raisin prices are rising due to fierce competition for grapes from the local wine industry. And in the Richmond district, cucumber production is lower this fall due to too much rain.