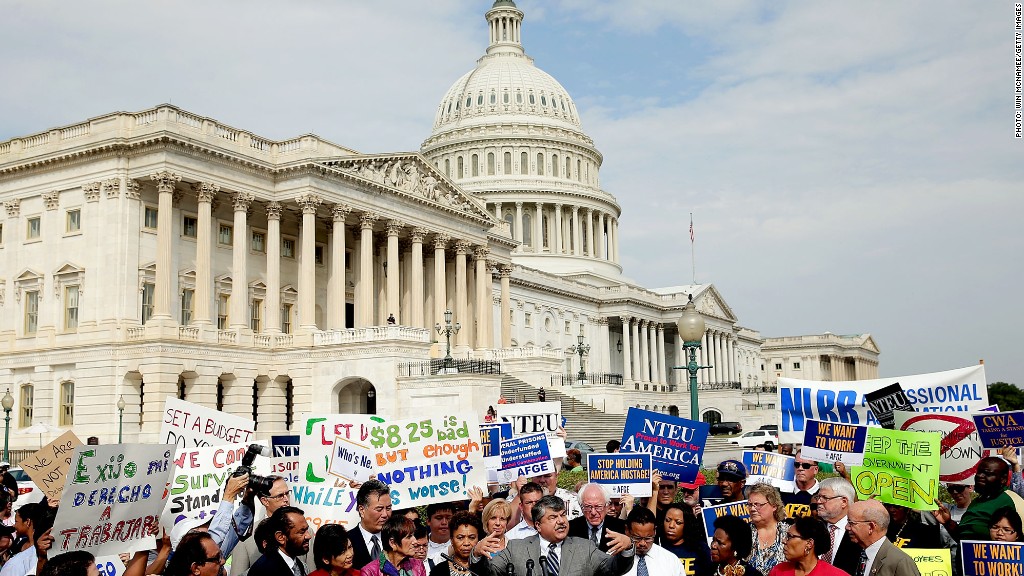 More than half of federal workers on furlough reached out to creditors to warn them they're not getting paid, according to a union survey of members.
Some 57% of 400 union members surveyed by the National Treasury Employees Union said they've contacted creditors to warn them of their furlough, which could affect bills being paid on time.
Every day, more big banks and auto lenders have announced special allowances for furloughed employees.
Related: Despite shutdown, taxes are due
On Tuesday, Toyota (TM) said it would allow Toyota and Lexus auto owners on furlough from the government shutdown to defer car payments for up to three months. That followed similar plans from Hyundai (HYMTF) and Nissan (NSANF).
Last week, JPMorgan Chase (JPM) said furloughed customers with direct deposit -- who normally don't pay banking fees -- would not be charged those fees just because their deposits were curtailed. For the same group, the bank is waiving fees for late payments on Chase-owned mortgages, credit cards, and auto loans.
Many credit unions have also working with furloughed employees, offering services such as special loan rates, salary equivalent loans and skip-a-payment programs, said Paul Gentile, executive vice president of The Credit Union National Association.
That should be welcome news to furloughed employees, several of whom told their union "I will not be able to pay my bills on time" according to the survey.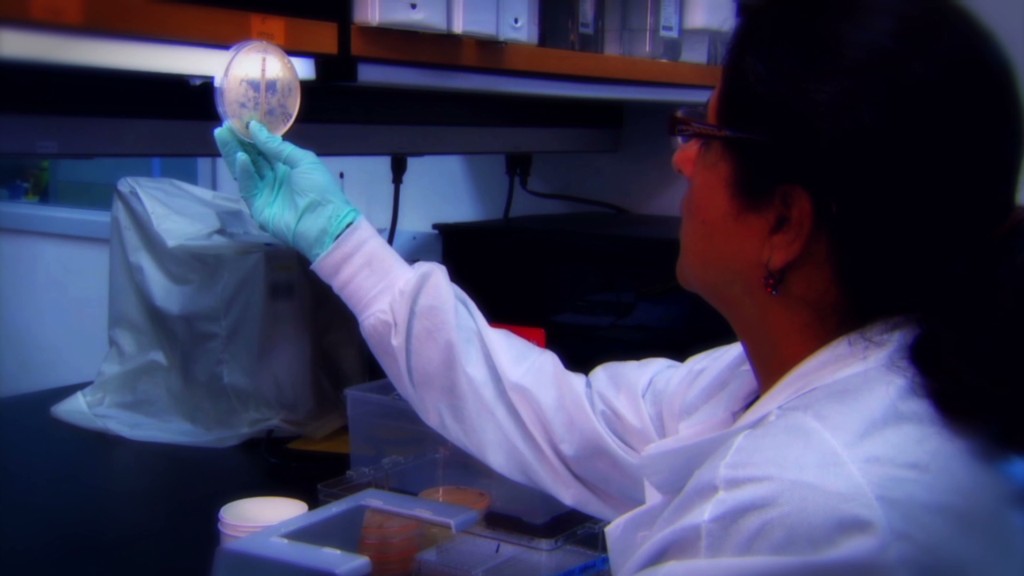 Also in the survey, 70% of those surveyed reported "difficulty making ends meet," according to the National Treasury Employees Union (NTEU), which represents 150,000 employees in 31 agencies like the IRS and Customs and Border Protection.
Related: Should furloughed workers get paid?
"This unnecessary shutdown is causing enormous and real problems for our members, not to mention an unbearable level of anxiety and tension," said NTEU President Colleen M. Kelley. "Even after it ends, this shutdown will have lasting effects."