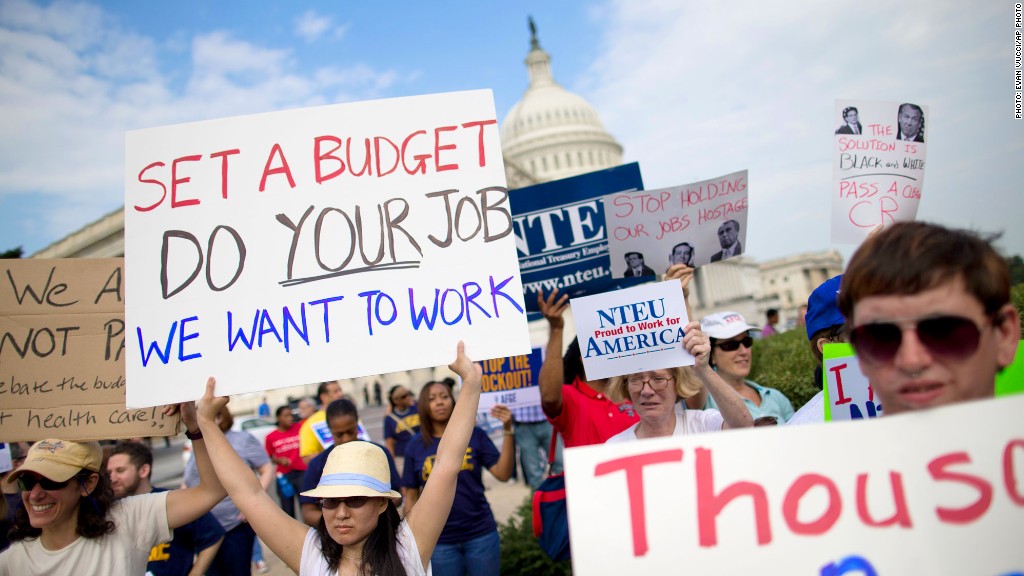 With the 2013 government shutdown ended, President Obama has ordered all federal workers to get back to work Thursday.
But it's especially tricky getting the word out to all 450,000 employees, who have been home on furlough during the shutdown. Federal law prohibits workers on furlough from accessing their work email through phones or laptops. Besides, some workers may have left town, or be completely unplugged.
"How will we know? That's a good question," said Becky Moore, a program analyst for the Transportation Security Administration, on the eve of the deal to fund the government and avert a U.S. default. Her supervisors told her to monitor the news and the Office of Personnel Management website. "Hopefully, it'll come through the grapevine."
Agencies had been ordered to come up with other ways to alert employees to go back to work when a shutdown ends.
Employees like Moore were terrified of having to stay up late Wednesday night to watch the House vote and then be up again at 5 a.m. to commute to work. Moore lives in Fredericksburg, Va., so it takes her more than two hours to get to her office in Arlington.
Related: Unpaid U.S. Workers reach out to creditors
There have already been hiccups when agencies have ordered employees to return to work, just in the past couple of weeks.
Last Monday, 340,000 civilian Department of Defense employees were supposed to report back to work. Government lawyers had concluded they could end furloughs for civilian workers whose jobs support the military.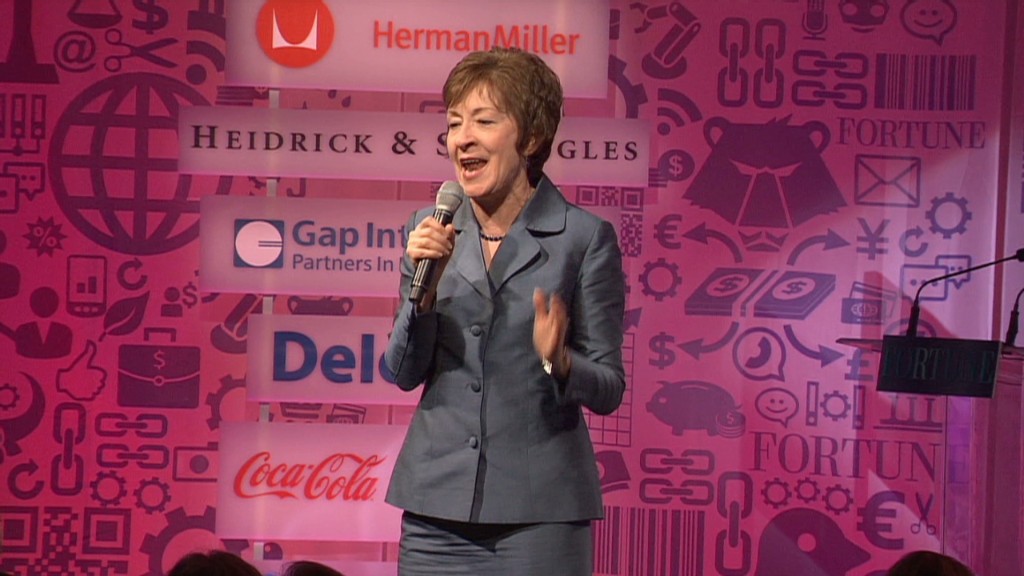 But not everyone reported for duty on the first day back, Oct. 7.
"I saw it on the news, that our boss (Defense Secretary) Chuck Hagel had called us back, so I assumed he was talking about me," said Mike Ferrigno, a facilities management specialist working in public works for the Navy in Ashaway, Rhode Island. "I was one of the only ones in the office that first day."
Ferrigno said supervisors spent much of the first day calling employees to tell them to return to the job.
A Pentagon official said most workers who were recalled, showed up by the end of Monday. Officials had expected that recall to take a few days.
"This time will be much easier," the official said, since only 7,000 more of defense employees remain on furlough.
"We will use a variety of options to recall workers including press statements, website posts, supervisor phone calls and the media," the official said.
The White House Office of Management and Budget left it up to individual agencies to decide how to alert employees that the shutdown was over.
For agencies like the Department of Labor and the Centers for Medicare & Medicaid Services, supervisors told employees to monitor the news and update their personal contact information, according to workers not authorized to speak on the record.
Federal shutdown: Who gets paid and when
At the Department of Justice, attorneys have been told they can check their office email for up to 15 minutes every day, in case legal developments occur that need to be dealt with. So those workers could get official word on email.
The National Treasury Employees Union President Colleen M. Kelley said union workers have been told to watch the news.
"Some agencies will have to use the old fashioned telephone trees," Kelley said. "I don't expect they'll start making calls until it's official."
The reason the government isn't supposed to email employees is due a law known as as the Antideficiency Act.
Passed during the Chester Arthur's administration, it prevents non-working federal employees from doing any job-related functions during a shutdown, if the government cannot pay for it.
White House budget officials made it clear that during the shutdown furloughed employees couldn't touch their government-issued mobile devices, or use computers to access work email.
-- CNN's Evan Perez contributed to this report.