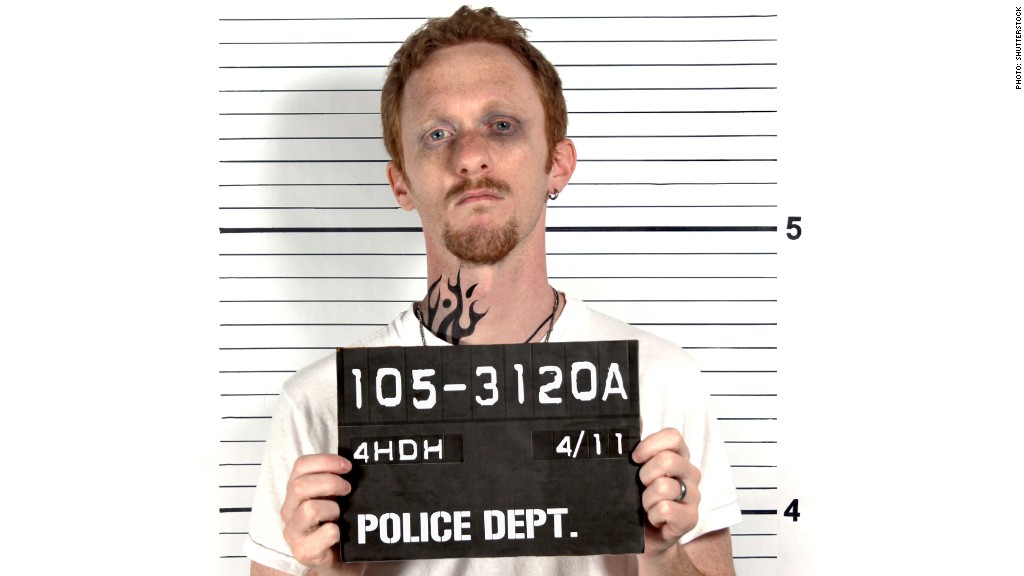 If you call Mugshots.com at 1-800-810-3965, you'll end up talking to a customer service representative who is willing to take your photo down, "as long as the arrest isn't for a harsh or heinous crime."
The cost to take your mug shot down: between $178 and $399.
"We accept all major credit cards: Discover, American, Visa or MasterCard," the rep says.
That isn't supposed to be the case. Following a New York Times exposé earlier this month, MasterCard (MA), Visa (V) and Discover (DFS) promised to cut ties with such sites as Mugshots.com, BustedMugshots.com and JustMugshots.com.
The sites are doing what some have described as extortion: Mug shot websites can ruin people's online reputations by publishing arrest photos -- even if criminal charges were dropped -- and charging stiff fees to take them down.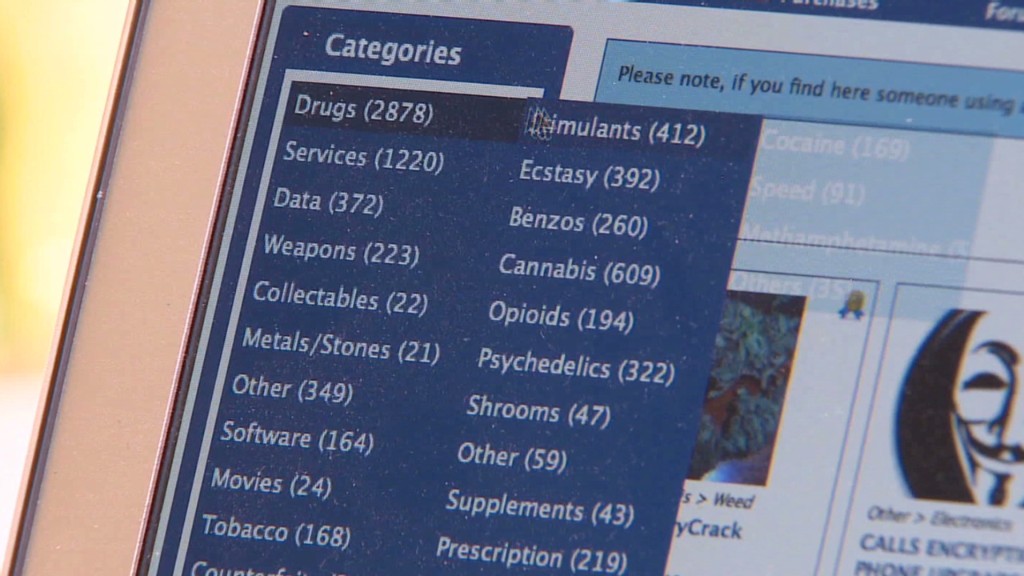 But choking off their cash flow is proving elusive. Those credit card companies are still processing payments. Mug shot websites can still take your money.
Related story: Inside Silk Road's drug market prices
Of the four major credit card companies, only American Express (AXP) said it has completely cut off ties. Even though two of the mug shot websites said they still accept American Express, Amex spokeswoman Sanette Chao assured they wouldn't work.
"It's going to decline on our end," she said.
The other card companies weren't as direct. Discover said it was "still in the review process of terminating relationships."
MasterCard and Visa said they are working with the "acquiring banks" that the mug shot websites use to process credit card payments.
"We've asked them to investigate these merchants and take action if they are conducting commerce illegally," said Visa's spokeswoman, Rosetta Jones. "The investigation is still underway."
MasterCard spokesman James Issokson said, "We felt it was prudent to raise this issue to our acquiring banks to review the sites in question."
Those conversations may soon have an impact: Wells Fargo (WFC), the acquiring bank for at least one of the mug shot companies, told CNNMoney it has decided to stop processing payments for mug shot removal services. The reason payments are still going through is that Wells Fargo gives its business clients a 30-day warning before it terminates a relationship.
It's unclear how many mug shot websites Wells Fargo services -- the bank wouldn't say. It's also possible that the affected websites could find another bank to process payments for them.
Meanwhile, mug shot websites are still in business.
Related story: Breaking Bad Walter White's tighty whiteys go for $10,000
While mug shot websites could be useful for, say, tipping off parents that a babysitter was once accused of misconduct with children -- they also could hurt an innocent person's chances of getting a job or a bank loan.
The industry came under increased scrutiny last week, when the Times noted how these companies had figured out how to game Google, making it so that a person's arrest photo tops the list of search results.
Google (GOOG) immediately adjusted its algorithm, saying it had been working on the change for months. A company spokeswoman confirmed the shift had taken place by Oct. 8. That knocked the mug shots off the coveted first page of Google's search results.
A spokesman at Mugshots.com emailed a statement that said Google's algorithm tweak "protects and shields the sympathetic and the truly wicked alike at the expense of public safety and the ability to make meaningfully informed decisions by millions of Americans."
None of the four major sites -- Mugshots, BustedMugshots, MugshotsOnline or JustMugshots -- would say whether changes by Google or credit card companies had negatively impacted their enterprises yet.