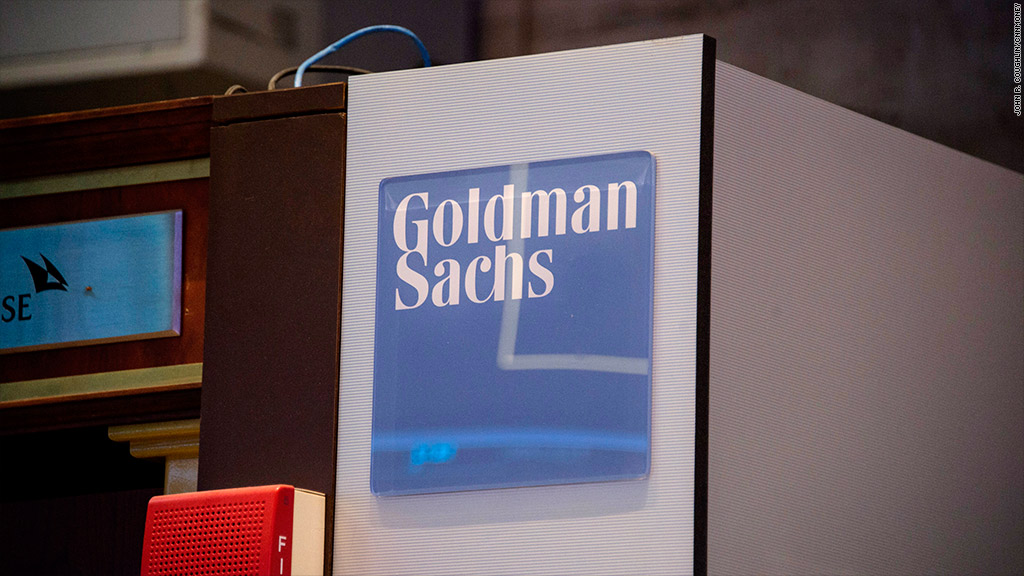 Investors didn't care that Goldman Sachs boosted its dividend and reported a better-than-expected profit. They simply looked at the bank's rapidly falling revenues in the third quarter and got nervous.
Goldman's revenues were down 22% from the second quarter and 20% compared to a year ago. Revenues also missed Wall Street's forecasts.
Shares of Goldman Sachs (GS) dropped more than 2% Thursday.
"The third quarter's results reflected a period of slow client activity," said CEO Lloyd Blankfein in a statement. Blankfein said the bank expected things to pick up in the fourth quarter.
Blankfein, who is currently the chairman of the Financial Services Forum, a trade group that represents bank chiefs, has also been extremely vocal about the dysfunction in Washington over the past month. Even though a deal was reached Wednesday night to avoid a potential default by the U.S. Treasury, Blankfein hinted to lawmakers that a permanent fix to the nation's debt problem is still needed.
"As longer term U.S. budget issues are resolved, we could see an improvement in corporate and investor sentiment that would help lay the basis for a more sustained recovery," Blankfein added in the statement.
Related: Bank of America swings to a profit
So far this earnings season, most banks have pointed to the overall drop in both mortgage lending and bond trading for weaker than expected results. Expectations that the Fed might cut back its bond buying program caused a sharp rise in interest rates over the summer, hitting the fixed income market and demand for home loans, particularly refinancings.
Goldman Sachs does not originate consumer mortgages, but bond trading is a huge part of its business. And revenue in its bond trading unit plunged 44% from a year ago.
CFO Harvey Schwartz repeatedly said he was "not happy with the results" during a conference call Thursday morning, but he was quick to cite market conditions as one of the key reasons for the revenue drop.
Related: Citigroup's weak earnings disappoint
Cutting compensation: Goldman didn't make any cuts to its headcount, but the bank did slash overall compensation, the bank's single biggest expense, by roughly 5% for the first nine months of 2013 compared to the same period in 2012. Those cost cuts were one of the key profit drivers in the quarter.
Average compensation per employee dropped to about $319,755 for the first three quarters of 2013.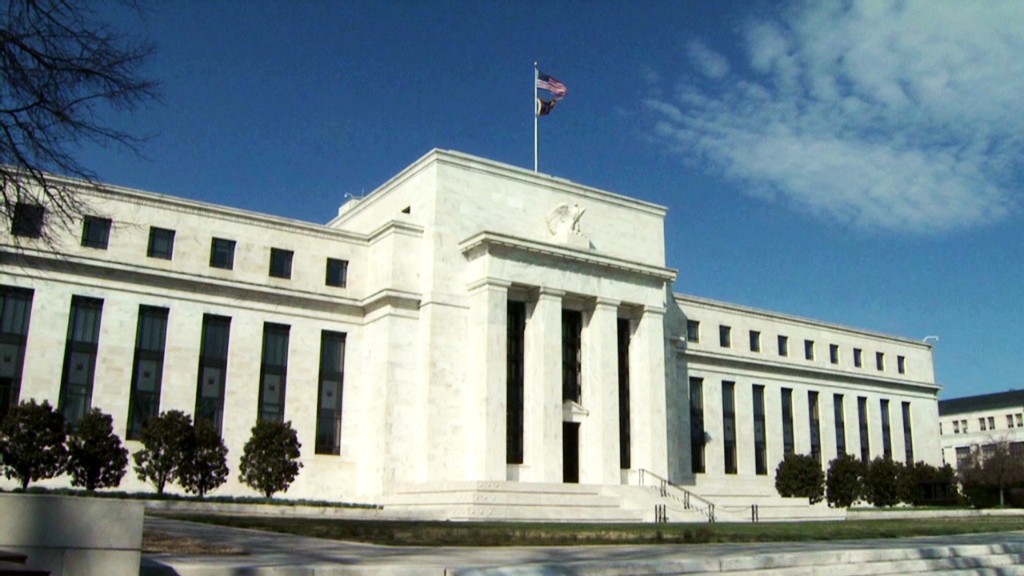 Still, Schwartz told investors that better days for the bank could lie ahead. He said its investment banking backlog is the largest in five years. Yet, he admitted that this might not translate into huge deals immediately. "It's not one of these things that turns on and off," Schwartz said. "[CEOs] need a backdrop in which they feel confidence."
The pipeline is particularly ripe on the "equity underwriting" side of the business, Schwartz noted. Goldman Sachs landed the coveted advisory spot for Twitter's initial public offering, which is expected to come to market in the next few weeks.
The key numbers: Goldman generated $2.88 a share in profits on $6.72 billion of revenues. Analysts had expected the bank to earn $2.45 per share on $7.2 billion of revenue.
Goldman's stock is up 27% so far in 2013 but there are growing concerns about whether Wall Street firms will continue to rally if interest rates rise much further.
Goldman is the latest big bank to report earnings in what's been a mediocre quarter so far. JPMorgan Chase (JPM), Wells Fargo (WFC) and Citigroup (C) have reported mixed results and outlooks. Investors did cheer earnings from Bank of America (BAC) on Wednesday though. Morgan Stanley (MS) is the last of the major financial firms to report its results. It will release its earnings on Friday.