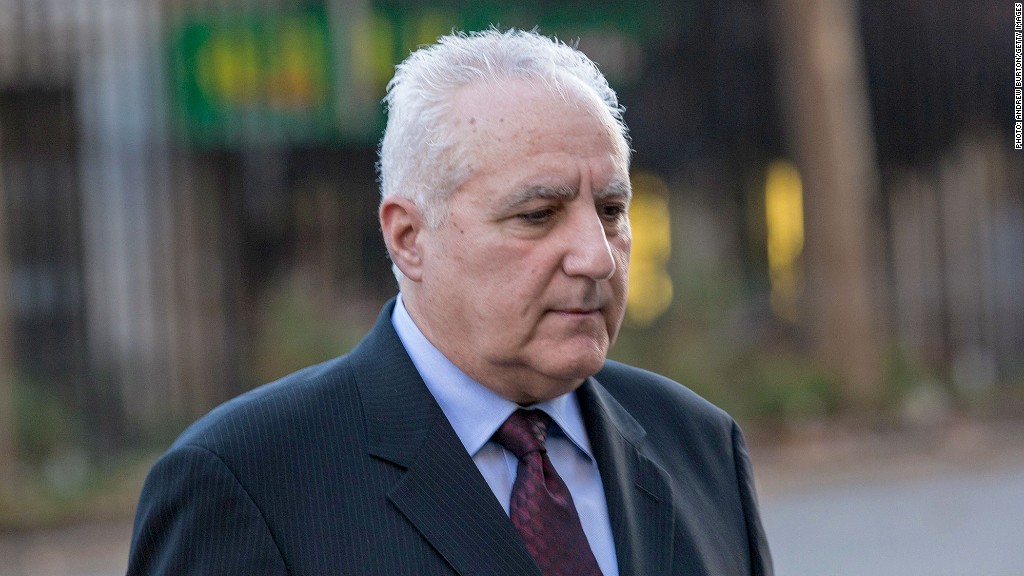 Defense lawyers for five of Bernard Madoff's ex-employees painted a picture of innocence in federal court on Thursday, claiming that their clients knew nothing of his notorious Ponzi scheme.
They began by attacking Frank DiPascali, Jr., another ex-Madoff employee who has pleaded guilty to fraud and is now testifying against his former colleagues on behalf of the government. He has yet to be sentenced.
Joann Crupi and Annette Bongiorno, who were both account managers for Madoff, as well as auditor Daniel Bonventre and computer programmers Jerome O'Hara and George Perez have all pleaded not guilty to fraud charges. Their trial, which is expected to last five months, began this week.
Attorney Andrew Frisch, who is representing Bonventre, told the court that DiPascali has little credibility, calling him "a pathological liar [and] a shredder of documents ... whose first instinct was to run and hide."
Frisch added that "the only way he can avoid a staggering sentence is to implicate others. Otherwise, he'll spend the rest of his life in prison." Finally, he described DiPascali as a villain who "didn't mind stealing from the Elie Wiesels of the world to get ahead." Wiesel, a Holocaust survivor who authored the book "Night" and a recipient of the Nobel Peace Prize in 1987, was one of Madoff's victims.
Related: Ex-employees set to testify in new Madoff trial
Likewise, Annette Bongiorno's attorney Roland Riopelle said the government wouldn't be able to prove that his client "ever intended to steal from Madoff's customers, or anyone else."
He said she invested most of her own money with Madoff, and that, although she was friends with her former boss, "friendship is not fraud."
Related: Prison exclusive: Bernie Madoff, the king of thieves
Jerome O'Hara's attorney Gordon Mehler said the programmer lived in modest circumstances and was too insulated from Madoff's wrongdoing to have known about it.
"Jerry O'Hara almost never set foot in Bernie Madoff's office," he said, noting that they lived in "almost entirely separate worlds."
Madoff is currently serving a 150-year sentence in a federal prison in North Carolina. He pleaded guilty in 2009, three months after the collapse of his long-running Ponzi scheme, which siphoned $17.5 billion from thousands of victims. About $9.5 billion in missing assets has been recovered.