Think the death of PCs will kill Microsoft too? Not so fast, says asset manager Cole Wilcox.
Wilcox thinks Microsoft (MSFT) could reemerge as the most valuable company in the world, dethroning Apple (AAPL), over the next five years. Wilcox, CEO of Longboard Asset Management made the bold call during a presentation at the Stocktoberfest investing conference in San Diego Thursday hosted by social investing site StockTwits.
Microsoft is currently worth about $290 billion, or nearly 40% less than Apple, which is worth almost $460 billion. Last year, Apple's market cap peaked at nearly $660 billion, eclipsing the previous record of almost $620 billion set by Microsoft in 1999 at the height of the tech bubble.
Wilcox said too much is being made of the shift from PCs to tablets and other mobile devices. He thinks Microsoft has a bright future due to its growing presence in cloud-based software platforms for big businesses.
Related: Hedge fund head: Microsoft will beat Apple
Wilcox said that Microsoft's potential "game-changing" play could be so-called dual-boot devices, phones and tablets that can run both Microsoft's Windows mobile platform and Google's (GOOG) Android.
Details are slim, but reports earlier this month suggested that that Microsoft has asked HTC to load Windows Phone as a second option on its Android-based smartphones. Microsoft is also said to be in talks with Samsung and Huawei to build dual-boot tablets.
Microsoft is poised to win control of the second largest mobile phone manufacturer with its pending purchase of Nokia's (NOK) mobile phone business. Wilcox thinks Microsoft would benefit from employing the dual-boot strategy on those devices too.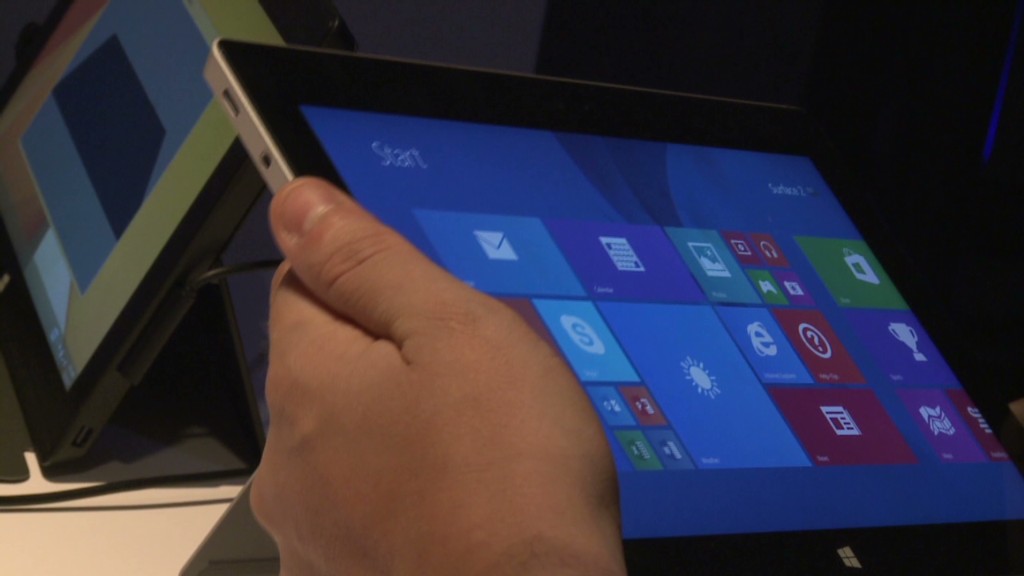 Wilcox is clearly in the minority. Despite its challenges, many investors are still more bullish on Apple than Microsoft. After all, it's still not clear who will replace Steve Ballmer as CEO.
What's more, Google is doing extremely well. Its stock is trading at an all-time high following stellar third-quarter results.
However, Wilcox has success with forecasting meteoric rises in stocks. When Tesla (TSLA)was trading around $40 per share earlier this year and was heavily shorted, Wilcox predicted the stock would rise to $200. It recently hit a high of $194.50.
Related: Can anything stop Tesla?
But now that it looks like his call may come to fruition much sooner than he was expecting, Wilcox said he's sold much of his Tesla stake and has been using that cash to invest in Microsoft.