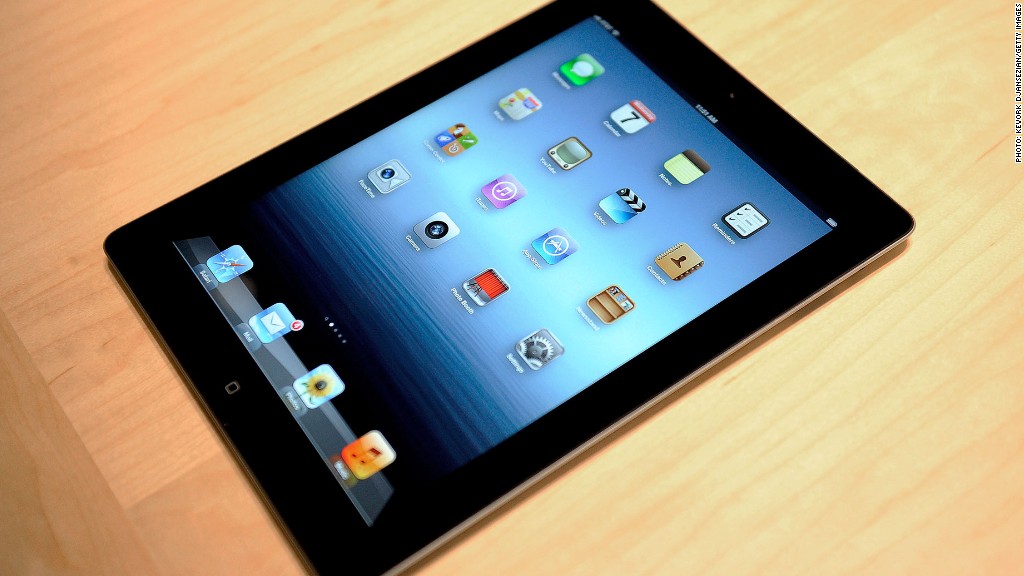 With a new iPad likely around the corner, iPad trade-ins are on the rise -- and selling prices are falling fast.
Companies like Gazelle and NextWorth, which buy used electronic devices, say they're experiencing a surge of customers trading in their old iPads. The spike began Tuesday, when Apple (AAPL) announced it has an upcoming event Oct. 22. Apple is widely expected to be giving its tablet its first big redesign in more than a year and a half.
At Gazelle, iPad trade-ins have soared to their highest level this year. IPads now make up 20% of items traded in on Gazelle's website, up from 11% a week ago.
"Previous generations all look the same," said Anthony Scarsella, Gazelle's chief gadget officer. The new iPad could have more processing power, a better camera and even use Apple's latest Touch ID fingerprint sensor.
Related story: Macs down, PCs up
Meanwhile, NextWorth saw its weekly iPad trade-ins more than triple this week.
But consumers looking for a good deal had better act fast, lest they be affected by the basic forces of economics. The surge in supply of trade-in iPads means trade-in prices are dropping.
Data provided by NextWorth show that iPad prices drop after Apple unveils a new tablet - and even more when a new iPad hits store shelves. Last year, trade-in values for the iPad dropped 4% when Apple unveiled its latest-generation iPad in October. The trade-in price fell by another 10% when the tablet hit store shelves in November.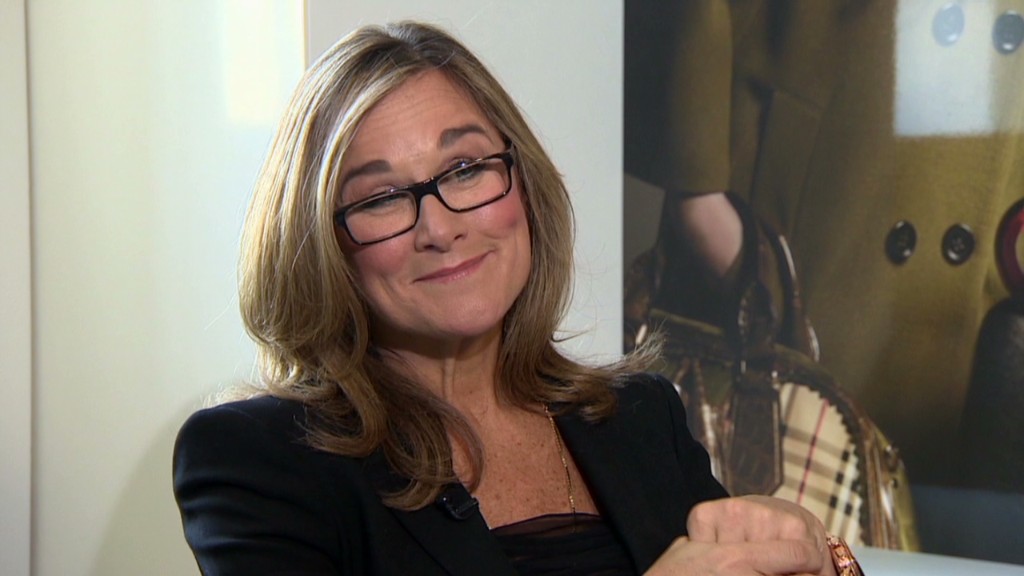 If you're trading in: Let's say you've got a mid-range iPad 2 (black, 32 GB with WiFi) in good condition -- but not flawless. Last year, that could have fetched $300. How about now?
CNNMoney looked at the prevailing prices online Wednesday: