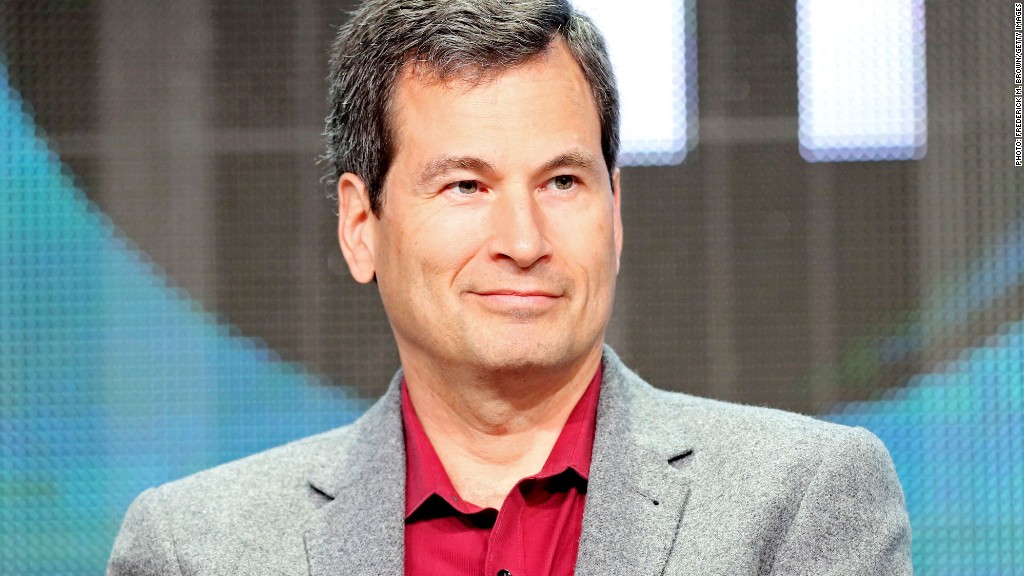 From the Gray Lady to the Big Purple Turnaround: Yahoo has poached famed New York Times tech columnist David Pogue to head up its consumer-tech coverage.
Pogue will lead a "major expansion" of Yahoo's tech coverage on a new website starting later this year, the company said.
Under CEO Marissa Mayer's leadership, Yahoo (YHOO) has been working to launch big new initiatives while streamlining its focus. Pogue acknowledged Yahoo's underdog status and noted that he has "given them a few swift kicks myself over the years." But the columnist said he is impressed by Mayer, and she is the main reason he was willing to leave the Times (NYT) after 13 years.
"This is a company that's young, revitalized, aggressive -- and, under Marissa Mayer's leadership, razor-focused, for the first time in years," Pogue wrote on Tumblr, the blog site that Yahoo bought in May.
And in poaching Pogue, Mayer has scored another splashy addition for Yahoo.
Pogue's columns about consumer gadgets and services have appeared in the Times every Thursday since 2000. His humorous, approachable and influential reviews are highly sought after by tech companies and widely read by consumers.
Related story: Marissa Mayer at Fortune's Most Powerful Women conference
Pogue will start at Yahoo in a few weeks, he said in his blog post. In addition to publishing columns, blog posts and videos, he also has plans "for all kinds of online and real-world creations."
Pogue, a 25-year industry veteran, is also a bestselling author, a columnist at Scientific American, and a correspondent on both CBS (CBS) and PBS. He'll keep those side jobs after his jump to Yahoo.
The Times isn't the only newspaper to lose its star tech columnist recently. Last month, news broke that Walt Mossberg will leave his post covering consumer tech at Wall Street Journal. The move comes after the newspaper's parent company News Corp. (NWS) did not renew its contract with AllThingsD, the tech site that Mossberg co-created with Kara Swisher.