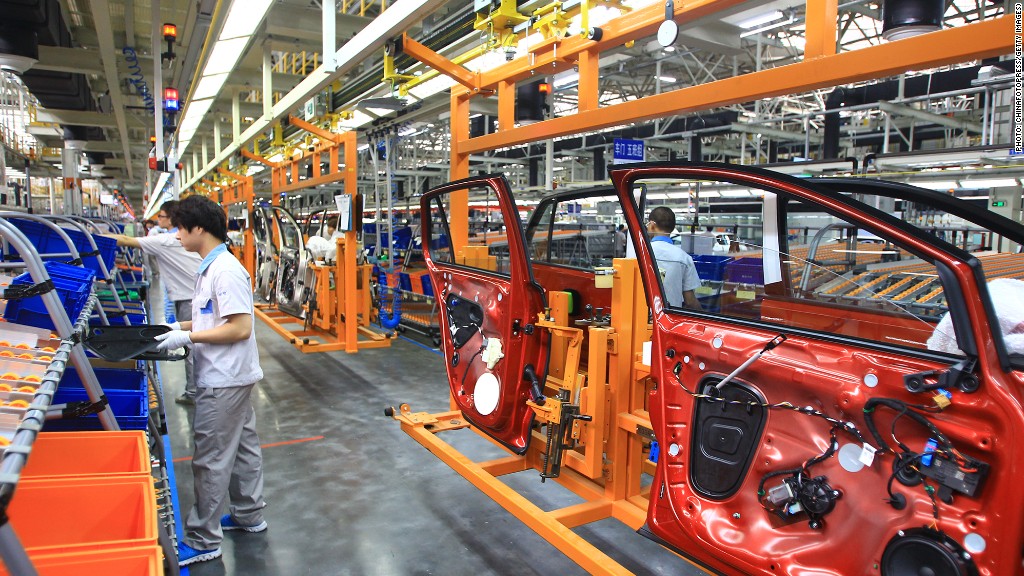 China's factory activity accelerated in October, the latest sign that the world's second-largest economy is on solid footing.
HSBC said on Thursday that its "flash" measure of sentiment among manufacturing purchasing managers advanced to 50.9 in October, its highest level in seven months.
The index is an early gauge of the health of the sector, which is seen as a bellwether for China's export-heavy economy.
It had fallen below 50 for months, but finally perked up again in August and September. Any number under 50 indicates a slower pace of manufacturing activity.
HSBC's China economist Hongbin Qu said that the index rose "on the back of broad-based modest improvements."
"This momentum is likely to continue in the coming months, creating favorable conditions for speeding up structural reforms," he said.
China reported last week that third quarter economic growth hit 7.8%, which should take some pressure off the country's leaders as they seek to execute painful structural reforms.
Related story: Alarm bells ring over China's debt problem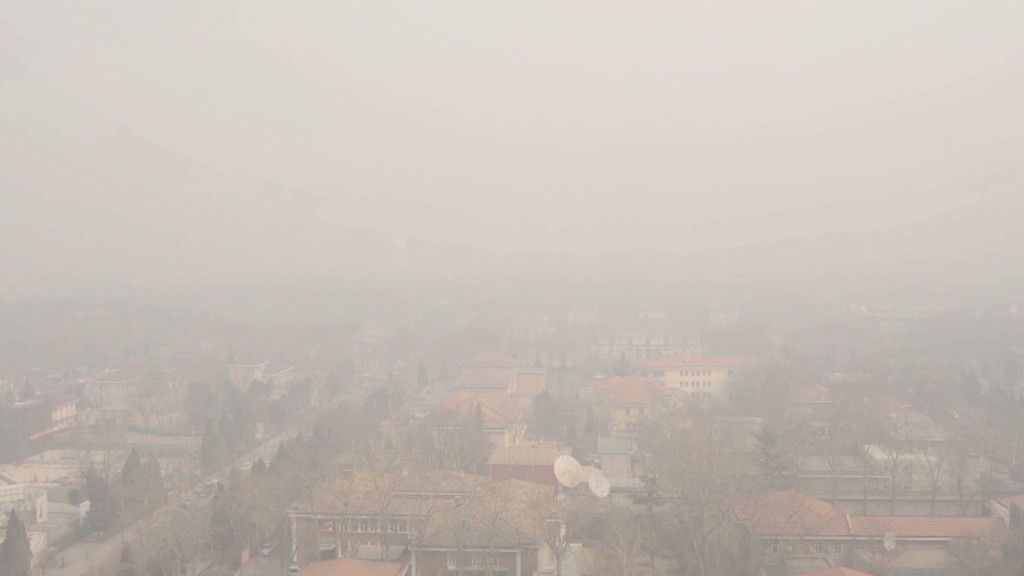 The country averaged growth of around 10% a year in the past three decades, propelling it up the list of biggest economies, generating wealth for its growing middle class and boosting global trade.
The third quarter result all but confirms that Beijing will meet its 7.5% annual growth target for the year. But questions remain about the quality of growth achieved.
Related: Smog chokes Chinese city of 11 million
As China seeks more sustainable growth, it is trying to shift from an export-driven model toward one led by consumption. Economists believe the path ahead could be rather bumpy.
One major headwind is the country's addiction to credit -- which shows no signs of slowing, even as debt piles up.