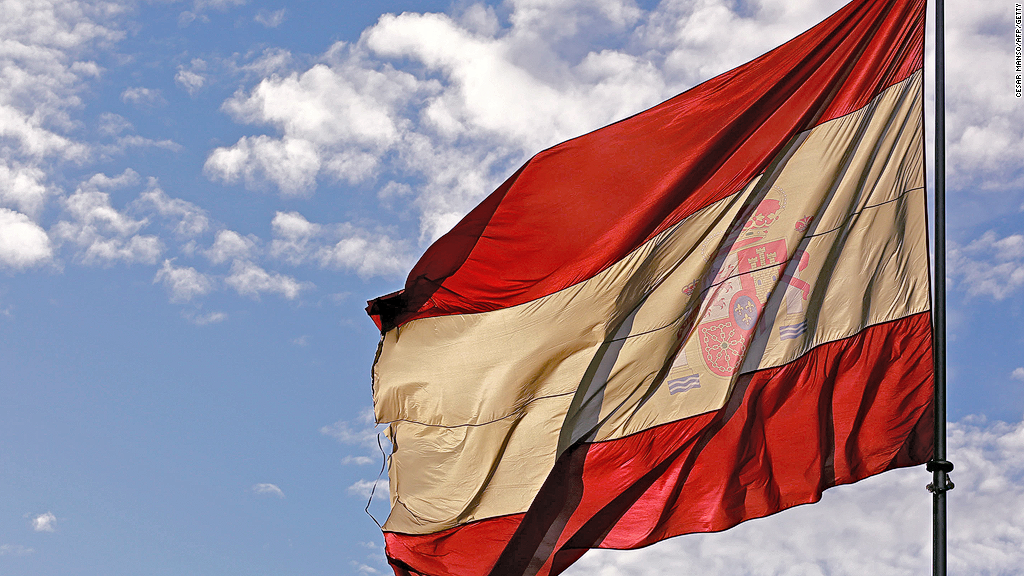 Spain's economy is beginning to emerge from years of gloom even as eurozone data show how bumpy the region's recovery is likely to be.
Unemployment in the eurozone's fourth-biggest economy fell in the third quarter, according to figures published Thursday. That followed a report from the Bank of Spain Wednesday predicting a return to economic growth in the quarter after a recession lasting two years.
The government is due to publish its latest GDP numbers next week.
Improvement in Spain's jobs market is crucial to a broader recovery and Thursday's figures show the country's unemployment rate fell to its lowest level in a year.
But with just under 26% of the workforce -- and more than half of all young people -- still without a job, it remains painfully high.
Related: Spain's austerity pain
Spain was hit hard by the financial crisis after a housing bubble burst and many of its banks required hefty bailouts.
Saddled with high debt and borrowing costs, it began a program of austerity to control its budget deficit and structural reforms aimed at improving productivity. Exports have recovered as a result, helping drive the return to growth, but economists say the country has some way to go.
Ben May from Capital Economics said Spain's prospects had improved considerably over the past year but domestic demand remained weak.
"Spain is not out of the woods just yet," said May. He expects GDP will shrink by about 0.5% in 2014.
Related: How sick are Europe's banks? Wait and see
The cautious tone applies to Europe too.
The eurozone emerged from a prolonged recession earlier this year but growth remains anemic and uneven. After edging higher for months, business activity slipped back in October, according to a survey of purchasing managers.
The fragility of the region is a point European Central Bank President Mario Draghi has reinforced recently. This month he said the ECB stood ready to cut rates or pump more cheap cash into the economy if needed to keep it on course.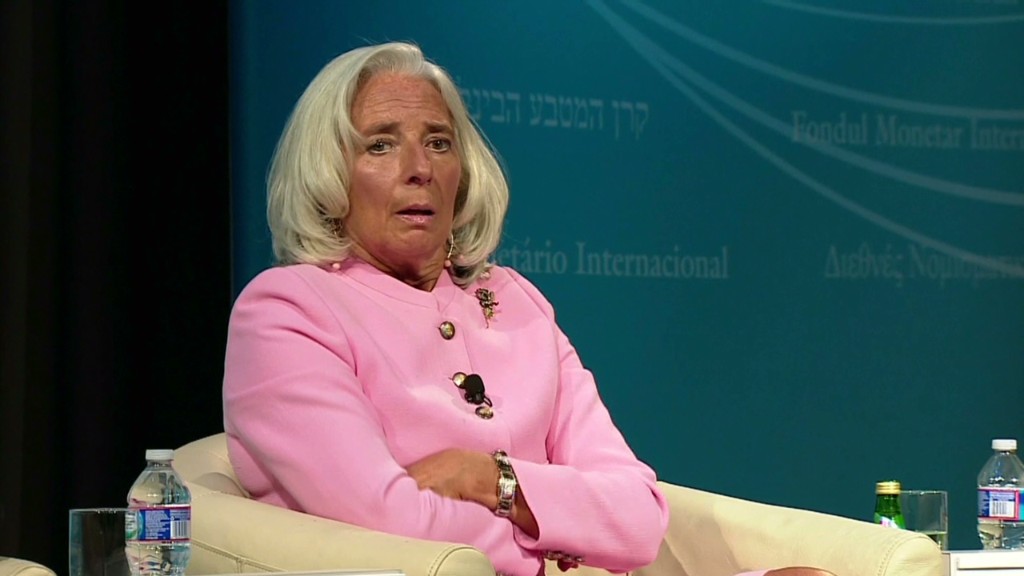 Weak European banks, and uncertainty about the level of risk they're still carrying, is stifling lending and investment in parts of the eurozone.
The ECB announced a 12-month health check on 128 of the region's banks Wednesday, with the aim of restoring confidence and boosting growth.