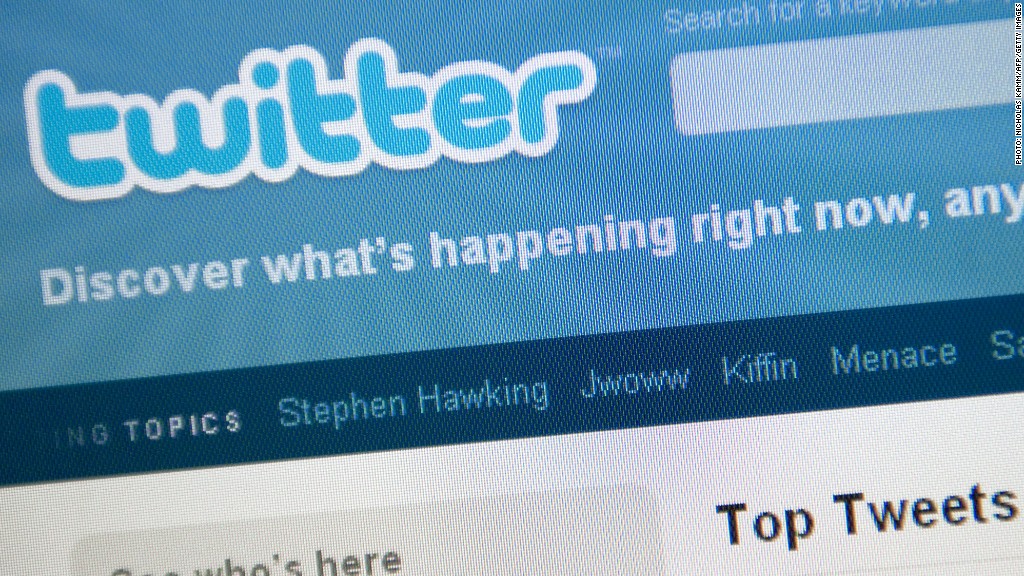 Looking to buy Twitter stock in the company's initial public offering? We now know about how much that'll cost you.
In a regulatory filing late Thursday, Twitter set a preliminary price range of $17 to $20 per share for its IPO. It also raised the maximum size of its offering to $1.4 billion, up from its previous $1 billion.
The company has about 545 million shares outstanding, so Twitter would be valued as high as $10.9 billion -- slightly above previously reported valuation estimates.
Twitter plans to sell about 70 million of its shares in the IPO.
The company's target price range isn't binding, so we don't yet know what price Twitter will ultimately set for its IPO. The company will file several more rounds of paperwork before the IPO to provide a variety of new details -- anything from setting a new price range, to more information about items like executive compensation.
Twitter will have to set its final price the night before it begins trading, but that won't be for another few weeks.
Related story: Top investor not so bullish on Twitter
But the IPO price is really meant for institutional investors, who can purchase shares directly from the Twitter IPO's underwriters. Those include lead banker Goldman Sachs (GS) and No. 2 Morgan Stanley, (MS) will buy in at the IPO price.
Regular investors will get their first chance to buy Twitter the next day, when shares will begin trading on the New York Stock Exchange under the ticker "TWTR."
Twitter's choice to go with NYSE was considered a snub to the tech-heavy Nasdaq exchange, which caught major heat for the massive fumbling of Facebook's (FB) IPO last year.
What's promising for the company is that its user base is growing -- and so is its mobile business. In IPO paperwork earlier this month, Twitter revealed it had nearly 232 million monthly active users in the third quarter, a 39% increase over last year.
Even better: Three-quarters of those active users accessed Twitter from mobile devices during the quarter, and mobile ads brought in 70% of its total ad revenue.
Related story: Twitter hires NBC's Vivian Schiller as news chief
Despite that user base growth, Twitter isn't profitable yet. In its first public financial statement, Twitter revealed it ended up losing $79.4 million. Sales came in at $317 million.
It doesn't appear that 2013 will be the year that Twitter becomes profitable. In the first nine months of the year, the company's losses increased $134 million. But revenue also increased sharply, to $422 million.
Twitter's executives are rich: Twitter co-founder Evan Williams is the company's largest individual shareholder with a 12% stake, which would be worth $1.1 billion if the IPO prices at $20 a share.
Next on the individual shareholder list is Peter Fenton -- a Twitter board director and an early investor in the company -- who has a stake that would be worth $631 million. Williams' fellow co-founder Jack Dorsey holds shares worth $469 million. The company's CEO Dick Costolo is the smallest listed shareholder with a $154 million stake.
Williams and and Dorsey's third partner, Biz Stone, is conspicuously absent from the list of largest shareholders.
Twitter also listed six institutional investors who own 5% or more of the company. The biggest winner on this list is Rizvi Traverse, which owns a nearly 18% stake, worth about $1.7 billion.