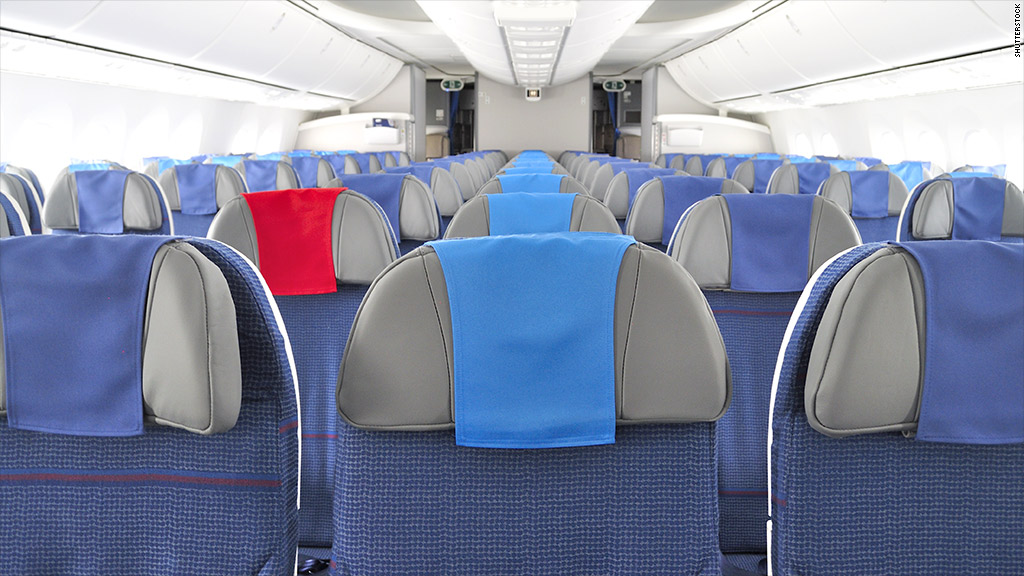 Airbus is calling on the airline industry to require wider seats on long-haul flights, citing a new study that found that just an extra inch of room vastly improves in-flight comfort and sleep quality.
The study from The London Sleep Centre found that seats, with a width of 18 inches, led to a 53% improvement in passenger sleep quality compared to the 17-inch standard offered by many airlines.
Airbus, part of the pan-European aerospace conglomerate EADS (EADSF), is hoping that all airlines will adopt the 18-inch standard for long-haul flights.
Airbus' call seemed more like a missive aimed at its rival across the ocean, Boeing (BA), which makes planes with narrower seats, said U.S.-based airline consultant Jay Sorensen from IdeaWorksCompany.
"It's a rather shameless attempt at self-promotion using statistics from sponsored research," said Sorensen.
Related: American Airlines plans to pack more people onto planes
Airbus said that seats on its long-haul planes were already at least 18 inches wide.
The company said "other manufacturers [were] eroding passenger comfort standards by going back to narrower seat widths."
The aircraft manufacturer said the 1950's standard of 17 inches is out of date, as more people are flying frequent long-haul flights.
Related: Airbus signs first deal with Japan Airlines
Airbus also noted that other industries -- including the auto industry -- had already moved to accommodate expanding waistlines and people's expectations for more personal space.
Sorensen said that "Airbus has conveniently picked a dimensional aspect that benefits them. Note that they are not addressing seat pitch -- the space between rows -- or recline angle." He pointed out that if Boeing were forced to widen its seats, the planes wouldn't fit as many passengers.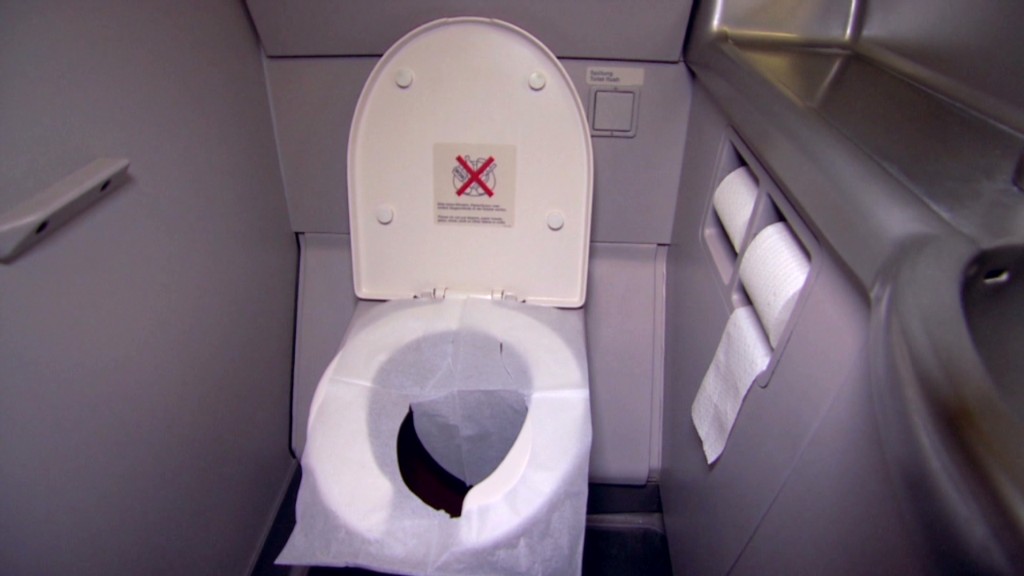 Boeing was not immediately available for comment.
Airbus and Boeing are known to be fierce competitors in the commercial aviation space, vying for multi-billion dollar orders from large airlines operators around the world.