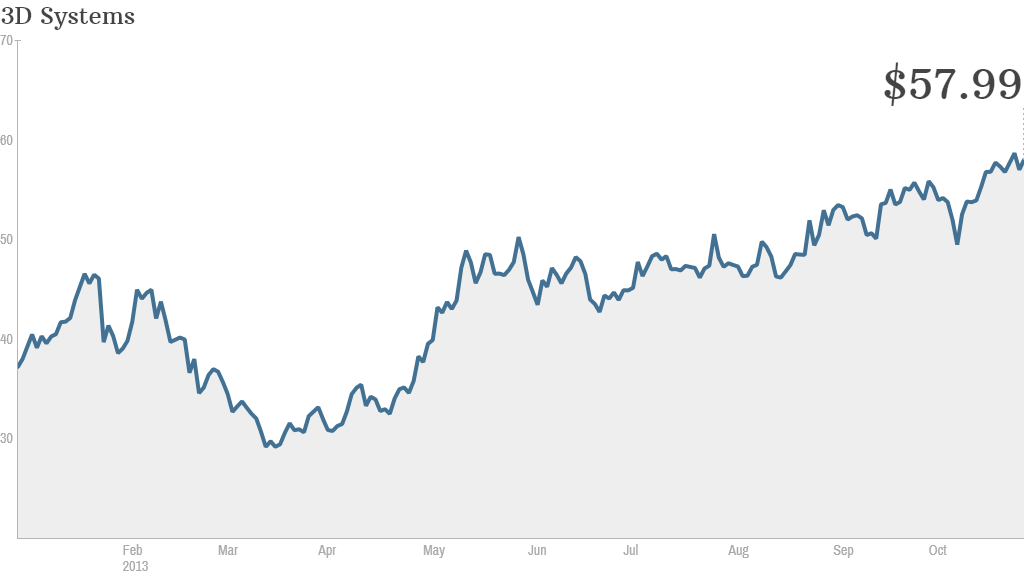 Shares of companies in the 3-D printing business have been on a tear this year. And the 3-D stocks continued to rally Tuesday despite a conservative outlook from industry leader 3D Systems .
3D Systems (DDD) reported record sales for the third quarter on "unprecedented" demand for its printers, which includes the consumer-friendly $1,300 Cube.
Earnings were in-line with expectations, but the company lowered its guidance for full-year profits. Still, the stock bounced back from losses in the early morning and was up more than 1% in midday trading. Shares of competitors Stratasys, ExOne and voxeljet moved higher as well.
3D Systems CEO Avi Reichental said earnings may suffer in the short term as the company ramps up manufacturing capacity and spends more money to develop new products. He said in a statement that the company is prioritizing "market share expansion ahead of earnings per share."
That strategy may make sense. While 3-D printing has existed on an industrial scale for decades, it has only recently become accessible for small businesses and consumers. And the business has become highly competitive.
Investors have piled into 3-D printing stocks this year as the technology has been used to produce everything from action figures to medical devices. But the outlook from 3D Systems does highlight concerns about the young industry's growing pains.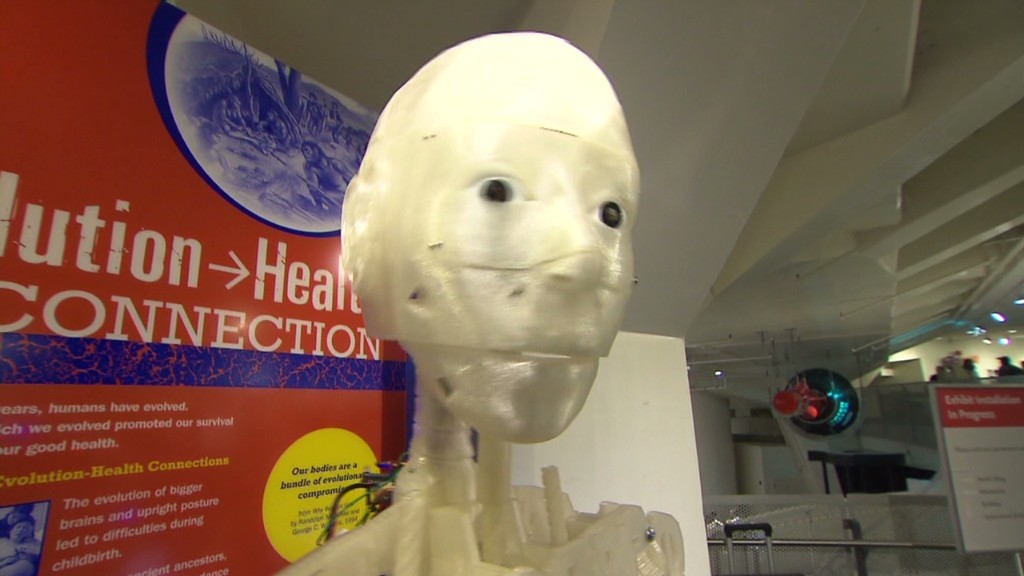 There are now four publicly-traded companies that make 3-D printers and accessories, including two that went public earlier this year.
Germany's voxeljet (VJET)was the latest to hit the market. The company provides on-demand 3-D printing for industrial and commercial customers, among other services. Less than two weeks after its IPO, voxeljet shares have surged 140%.
ExOne (XONE), which makes industrial 3-D printers, has nearly doubled since its initial public offering in February.
Shares of Stratasys (SSYS) have surged 30% this year, due in part to its acquisition of MakerBot in August. MakerBot was one of the first companies to sell desktop 3-D printers.
So consumers and investors have plenty of pure play 3-D printing company to choose from ... and other tech companies are gearing up to join the fray as well.
Hewlett-Packard (HPQ) CEO Meg Whitman announced earlier this month that the company will enter the 3-D printing market sometime next year.