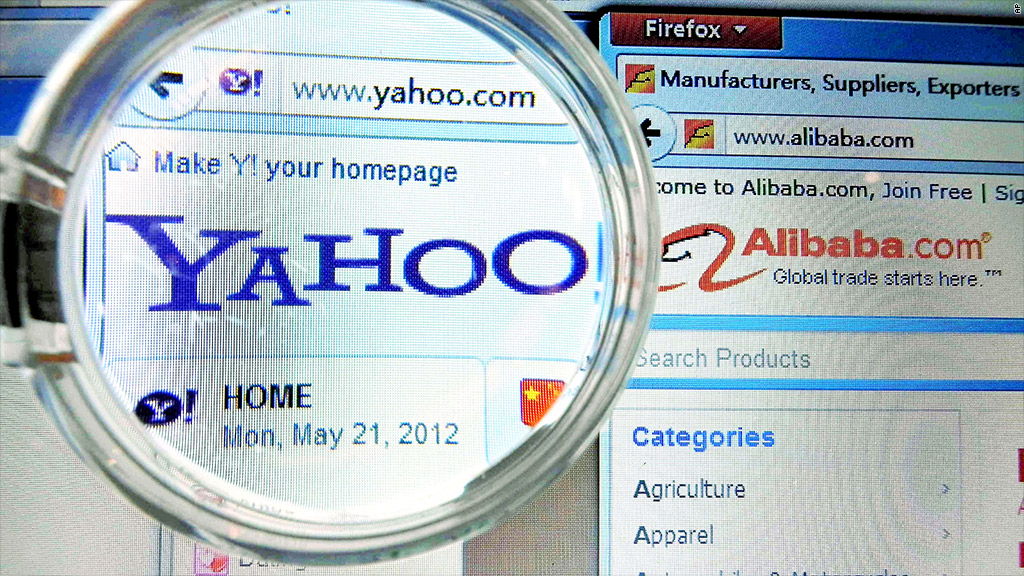 Yahoo CEO Marissa Mayer gets a lot of credit for the company's impressive stock turnaround. But Yahoo's rebound has little to do with the company's core business.
Much of Yahoo's bounceback can be chalked up to its stake in a company called Alibaba -- an investment that Yahoo made in 2005 when Mayer was still a Google (GOOG) executive and founder Jerry Yang was still "chief Yahoo."
Yahoo (YHOO) owns 24% of Alibaba, an e-commerce giant that has been described as China's Amazon, eBay and PayPal wrapped into one.
In truth, Alibaba is a mix of all of those -- and more. Its nine distinct businesses span all parts of the e-commerce chain, from supplier marketplaces to online shopping destinations to payment processing.
Alibaba is already huge, and unlike Yahoo, it's growing. Alibaba's second-quarter sales jumped a whopping 61% over the year, and net income soared 145%.
That massive size and scope make Alibaba one of the hottest companies in China, and investors are salivating over Alibaba's impending initial public offering. Hong Kong's stock exchange is even considering changing a regulatory rule in order to score Alibaba's IPO.
Alibaba's growth is in stark contrast to Yahoo, which remains in the throes of a turnaround. Earlier this month Yahoo reported that its third-quarter sales and profit both fell over the year.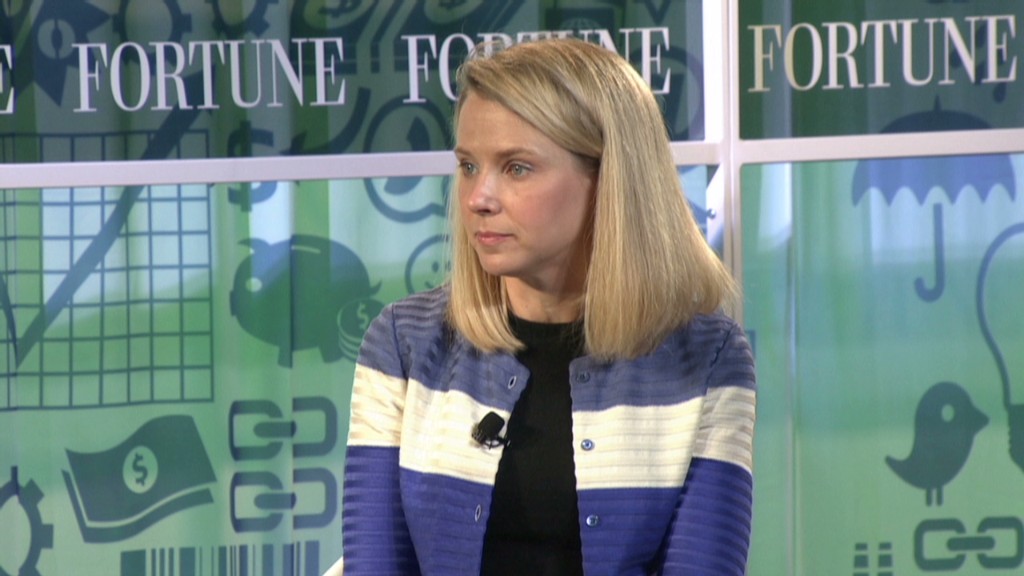 But investors sent the stock higher because Yahoo revealed it won't need to sell as much of its Alibaba stake in the IPO as it previously believed. In fact, Yahoo's shares are up 90% over the past year despite continued troubles in its core advertising business.
"The valuation upside is being driven by Alibaba, while Yahoo itself drags results down," Indigo Equity Research analyst Nick Landell-Mills wrote in a research note after Yahoo's third-quarter results.
Related story: How Yahoo CEO Mayer fixed 1,000 problems
A look at Alibaba's nine main businesses explains why Yahoo investors are elated about the company.
Online shopping: Taobao Marketplace, Alibaba's crown jewel is a massive online shopping site with 760 million product listings. According to ranking site Alexa, it's the 13th most popular site on the Internet.
Luxury goods: Tmall is Alibaba's fancier brand-name marketplace, which features products from 70,000 global brands including Nike (NKE), Gap (GPS) and Adidas.
Online payments: Alipay, Alibaba's version of PayPal is the most widely used third-party online payment platform in China.
Daily deals: Juhuasuan is Alibaba's version of Groupon (GRPN): It offers deals on both goods and local activities.
Search engine for shopping: ETao is a search engine dedicated solely to online shopping. Users can search for products, discounts coupons, hotel stays, rebates and more.
Small business suppliers: Alibaba.com, launched in 1999, is a trading site that connects small businesses with suppliers.
E-commerce for small businesses: 1688.com focuses on wholesaling and product sourcing for small businesses -- particularly for sellers on the Taobao platforms.
Wholesale: AliExpress, launched in 2010, is a low-cost wholesale marketplace.
Cloud computing: The four-year-old Aliyun.com sells cloud computing and data management services.
Alibaba is expected to go public in the near future. When that happens, Yahoo investors hope they are handsomely rewarded.