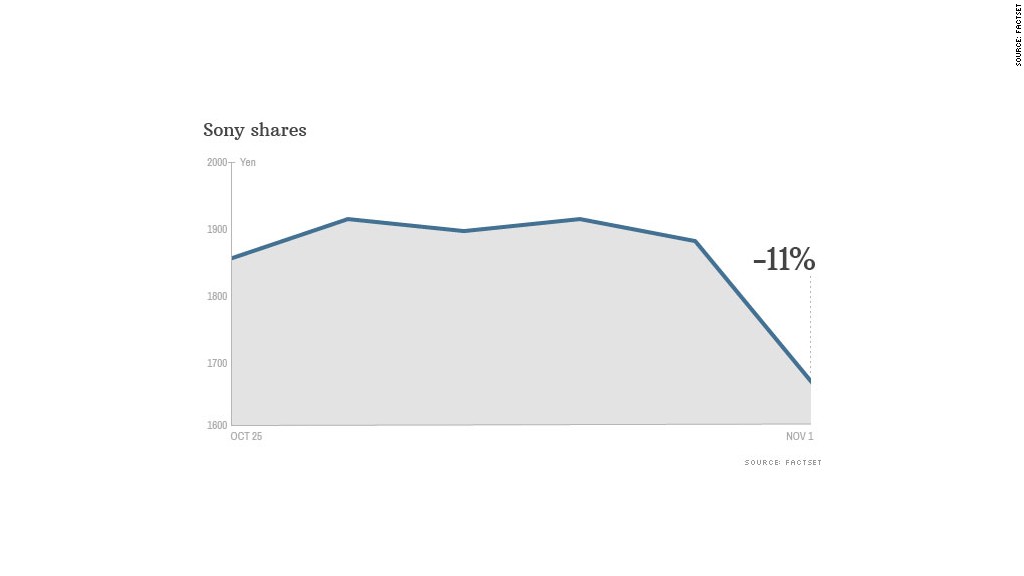 After a brief return to profitability, Sony's troubles have returned with force.
Sony shares closed down more than 11% on Friday after the iconic Japanese electronics maker posted a loss for the second quarter and said profits for the year would be 40% lower than forecast just three months ago.
The company now expects to earn 30 billion yen ($306 million) for the year, down from an estimate of 50 billion yen ($510 million) made in August.
The stumble is a significant one for Sony, which has been trying for years to keep pace with rapid changes in the consumer electronics business. The company has been particularly hard hit by declining prices and margins in the television business.
That trend was on display in the latest earnings report, along with a slump in the company's entertainment division.
"Major reforms are due not only for Sony's electronics business, but also its entertainment business," Fitch Ratings said in a statement. "Profitability of Sony Pictures has been below its peers."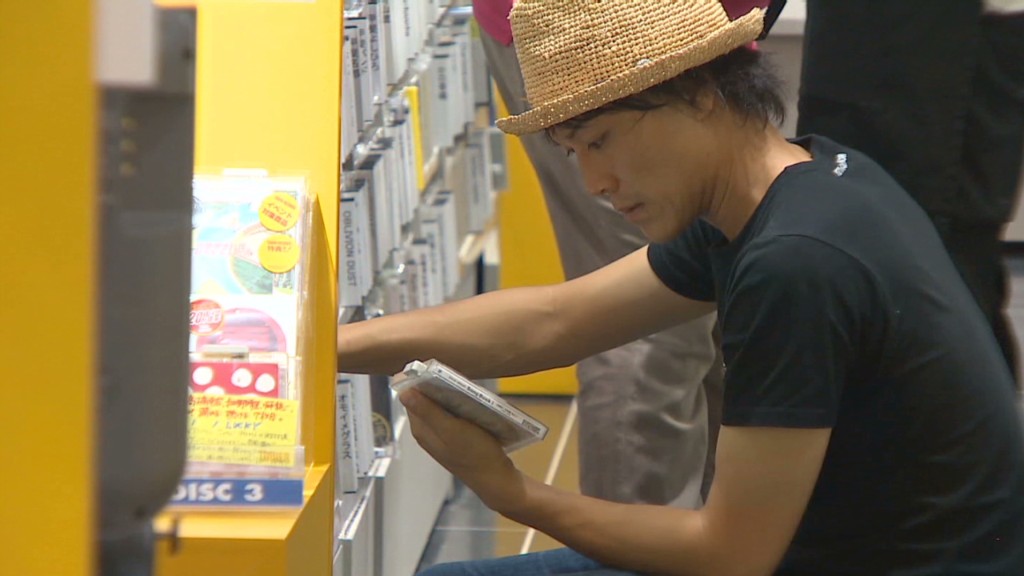 Sony management has tried to re-tool its technology product lines in recent years, but the company has been unable to match the innovative gadgets produced by companies such as Apple (AAPL) and Samsung.
Related story: Japan hikes sales tax as economy recovers
Still, all is not lost for Tokyo-based Sony (SNE). The company has benefited greatly from a weaker yen, which has boosted exports in Japan and boosted stock prices. Sony shares are still up more than 70% so far this year. The company could also get a boost from its next generation PlayStation, scheduled for release later this year.
Earlier this year, Sony fought off an effort by hedge fund investor Dan Loeb to spin off its entertainment division.
Loeb, who became one of Sony's largest shareholders, wanted to separate the movie studio and entertainment division that has supported earnings in recent years, from its ailing consumer electronics business.
Loeb has been vocal about his interest in Japan, telling investors that his firm is "extremely focused" on the country.
Sony has politely refused Loeb's offer.