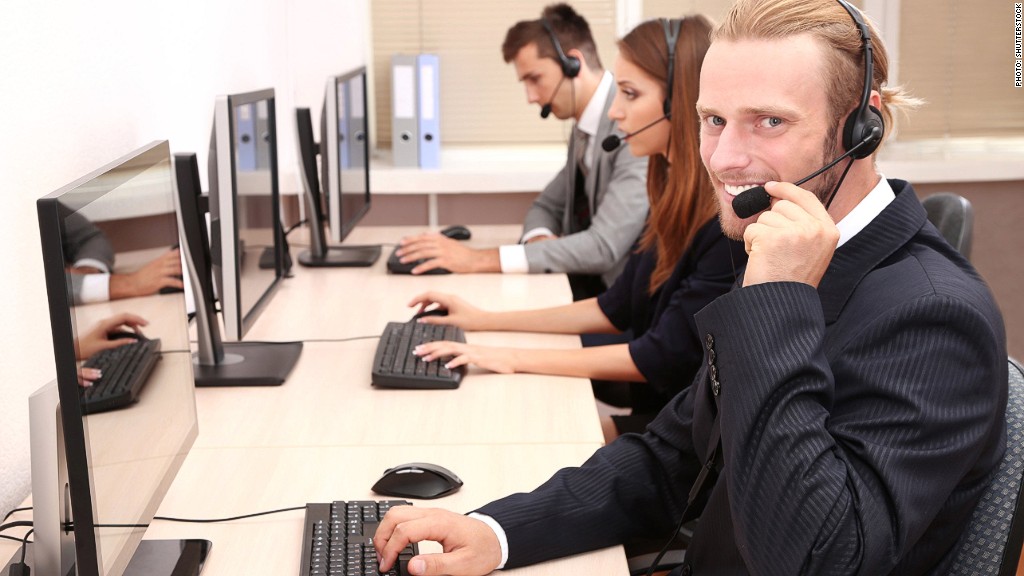 Here's a question: Do you know how your employees treat customers when you aren't around?
Micah Solomon was confident his employees at Oasis Disc Manufacturing, where he is founder and president, understood that he wanted them to "do whatever it takes to keep a good customer from going away in a huff," he said.
It turned out his employees had other ideas. A few years ago, he walked into the office and "overheard one of my best employees arguing with a client on the phone about who was going to pay a $10 FedEx shipping fee. I was horrified," Solomon recalled. "When I asked her why, she said, 'Micah, my mission is to save you money!'"
"That's when I realized that my idea of [our] mission -- which was building customer loyalty, to keep the business strong over the long run -- just hadn't gotten through to people. And that was my fault."
Related: 9 apps every business traveler needs now
Since Solomon launched Oasis in 1990, the company has carved out a lucrative niche manufacturing CDs and DVDs as "calling cards" for everyone from fledgling musicians and filmmakers to golf instructors. But over the past few years, Solomon has also built up a thriving customer-service consulting practice with many Silicon Valley tech companies as clients.
His latest book, High-Tech, High-Touch Customer Service, emphasizes the importance of "a culture of saying yes."
How do you create that culture? "First, you have to say you want it, and keep reiterating that. If you don't keep emphasizing that everyone's Number 1 job is making sure that customers have a great experience, people will get sidetracked onto other 'missions'," Solomon said.
But before they'll consistently say "yes" to customers, your employees have to feel that you're also saying "yes" to them. "Treat your employees the way you would want to be treated," Solomon said. Show you value their feedback by asking for their ideas and suggestions.
Related: What I look for in a new hire
In his consulting work, Solomon said tech entrepreneurs worry about not giving their staffs the kinds of fancy (and costly) perks that many of the big-name firms famously offer. But he says those aren't the things workers care most about anyway.
"Don't read about Google and think, 'I have to offer subsidized massages to weary employees'," he writes. "That's crazy talk for the average small business trying to make payroll."
Instead, "look at Google and think, 'How can I make our work space, like theirs, friendlier to people who have children?' That's good business and solid culture building." It's also the kind of thoughtfulness that makes for contented employees who say "yes" to customers -- even when you aren't there to hear them -- so those customers will keep coming back.