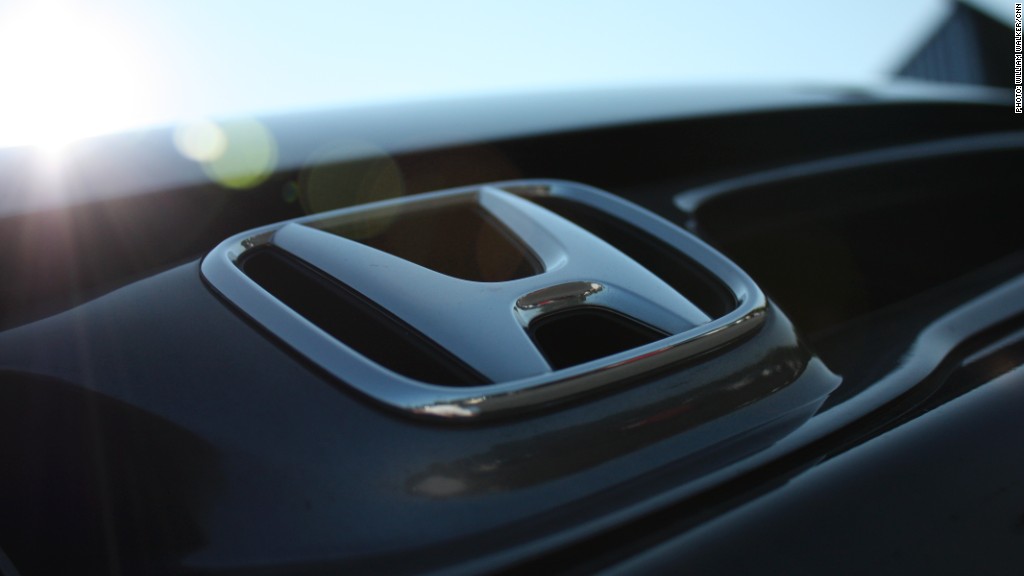 Honda is recalling 344,000 Odyssey minivans for a sensor issue that can cause the vehicle to brake on its own.
A calibration error can cause "heavy and unexpected braking without the driver pressing on the brake pedal and without illumination of the brake lamps," the company said.
Honda said the recall includes minivans from the 2007 and 2008 model years. The issue has not led to any crashes or injuries, the company said.
Related: Consumer Reports drops Camry recommendation
The fix involves installing a new sensor. But those sensors won't be available until the spring of 2014.
In the meantime, Honda said customers should start their minivans with the wheels facing straight ahead, allowing the system to properly calibrate. Customers who experience the unexpected braking should stop and restart the minivan. Tapping on the brake pedal "will immediately stop the self-braking action," Honda said.
Related: Honda gets its mojo back
The National Highway Traffic Safety Administration launched an investigation in June and received 22 reports of the issue. The NHTSA said the problem could cause "the vehicle speed to drop by as much as 30 mph in a very brief amount of time."
Honda recalled vehicles of other models and model years earlier this year for seemingly unrelated brake issues.