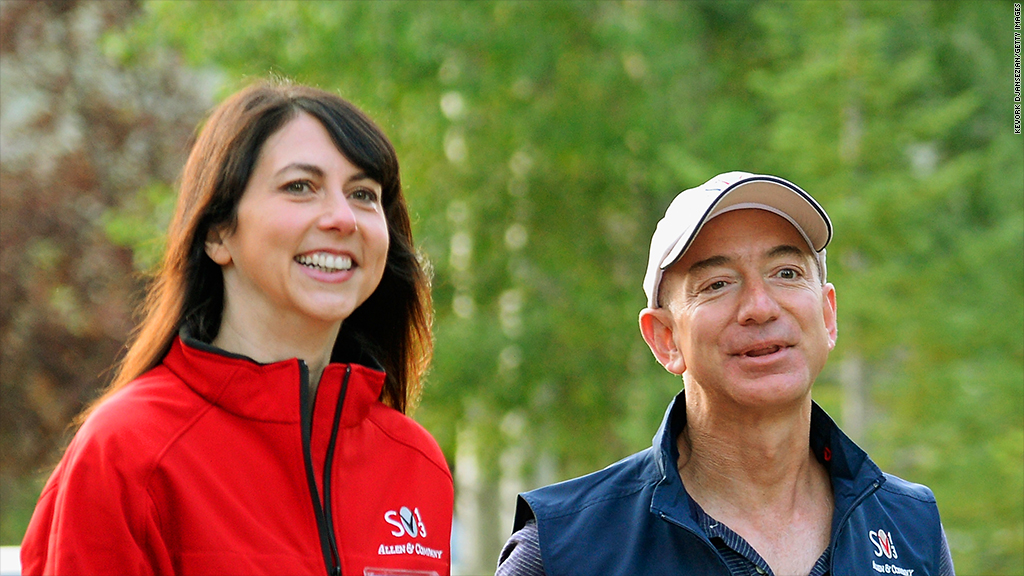 Brad Stone's new book on Jeff Bezos and Amazon.com has been widely praised since its release last month. One reviewer who wasn't a fan: Bezos' wife.
In a review posted Monday on the book's Amazon page, MacKenzie Bezos accused Stone of printing "numerous factual inaccuracies" and presenting "a lopsided and misleading portrait of the people and culture at Amazon."
Her verdict? One star.
Ms. Bezos cited just one alleged inaccuracy specifically -- a detail in an anecdote about the company's founding -- but added: "Everywhere I can fact check from personal knowledge, I find way too many inaccuracies, and unfortunately that casts doubt over every episode in the book."
She called Stone's reporting "unbalanced," saying he had underplayed positive accounts of the company from employees.
Craig Berman, Amazon's vice president for global communications, confirmed the authenticity of the review. Berman said Stone "had every opportunity to thoroughly fact check and bring a more balanced viewpoint to his narrative, but he was very secretive about the book and simply chose not to."
Related: Local shops fear Amazon's expansion
The book is titled The Everything Store: Jeff Bezos and the Age of Amazon. It portrays Mr. Bezos as brilliant but ruthless, fostering an intensely competitive atmosphere and subjecting his subordinates to withering tirades.
"Bezos is one of these tech executives with incredibly high standards and very little patience for those who don't meet them," Stone said Monday. "It allows the company to operate at a pace that exceeds most other companies and makes it very difficult to work there, but it's also why the company succeeded."
Stone, a journalist with Bloomberg Businessweek, said the hundreds of interviews he conducted for the book with current and former employees included "plenty of people who don't have nice things to say about Amazon" and "plenty of people who love everything about it." He added that he would "happily" update future editions of the book if he discovered inaccuracies.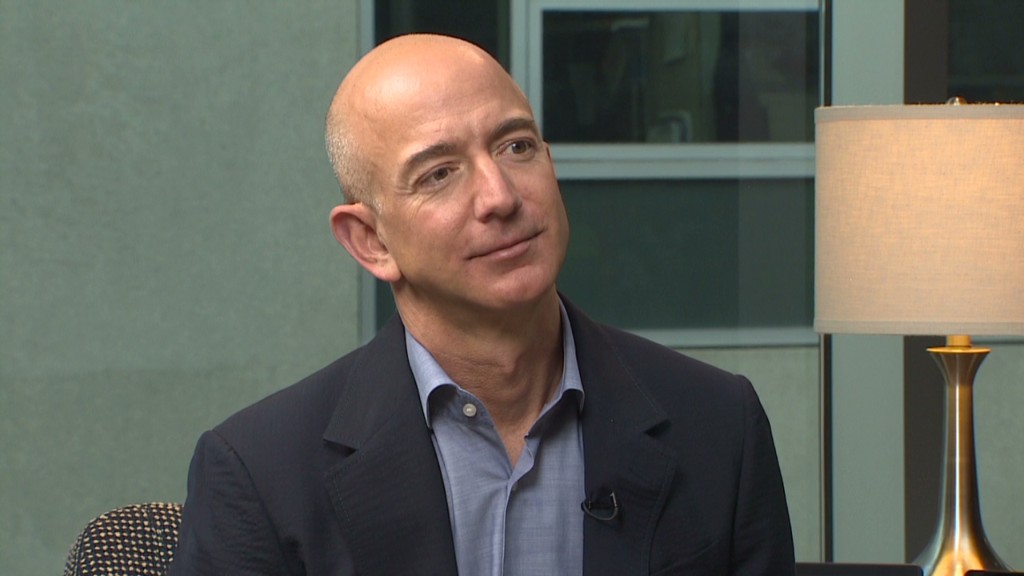 "My job as an author was to balance the often wildly disparate perspectives to get at the truth," he said. "I didn't come to it with any agenda other than to tell the missing story of one of the defining companies of our age."
Stone said Jeff Bezos declined to be interviewed for the book because he thought it was "too early" to reflect on the company. But Stone was able to draw on roughly a dozen interviews he had conducted with Bezos over the past decade, as well as discussions with senior executives who Stone said spoke with Bezos' blessing.
Despite Ms. Bezos' pan, The Everything Store was still averaging 4.6 stars out of 5 as of Monday evening.