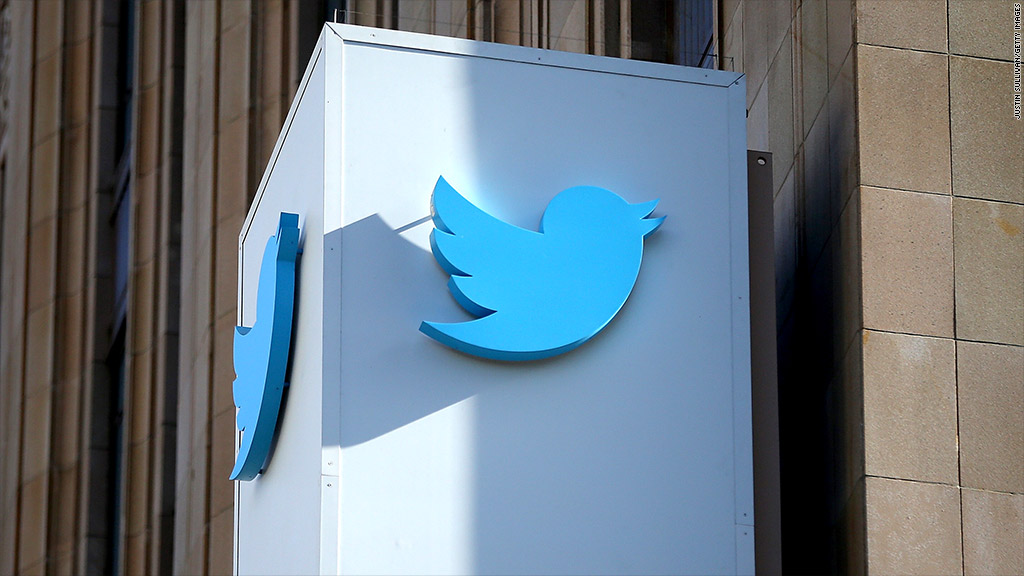 Twitter has raised the stock price range for its planned initial public offering.
In a regulatory filing Monday, the social media company said its debut price is now set between $23 and $25 a share, up from $17 to $20 previously.
Twitter (TWTR) now intends to raise between $1.6 billion to $1.8 billion when its stock starts trading this week.
The company intends to sell 70 million shares in its IPO. At its new price, the company would be valued between $12.8 billion to $13.9 billion. That would be about half the current market value of rival social media company LinkedIn (LNKD).
Twitter has yet to turn a profit.
Related: What's missing from Twitter's IPO
Twitter co-founder Evan Williams is the company's largest individual shareholder with a 10.4% stake, which would be worth between $1.3 billion to $1.4 billion. CEO Dick Costolo's stake would be worth as much as $191.9 million.
The second largest individual shareholder is Peter Fenton -- a Twitter board director and an early investor in the company -- whose stake would be worth as much as $789 million.
Related Top investor not so bullish on Twitter
Only institutional investors, like mutual funds and hedge funds, can purchase shares at the IPO price directly from the underwriters on the first day. Twitter's IPO is being underwritten by Goldman Sach (GS)and Morgan Stanle a (MS)nd is expected to be priced on Wednesday.
Regular investors will get their first chance to buy Twitter the day after, when shares will begin trading on the New York Stock Exchange under the ticker "TWTR."
Twitter also announced Monday that IBM (IBM) has complained that the service infringes on three of its patents. IBM is trying to work out a solution with Twitter to resolve the allegations. Twitter said it does not believe it violates IBM's patents, but it is not certain whether it will be able to defend itself in court or negotiate a deal with IBM.
-- CNNMoney's Julianne Pepitone contributed to this report