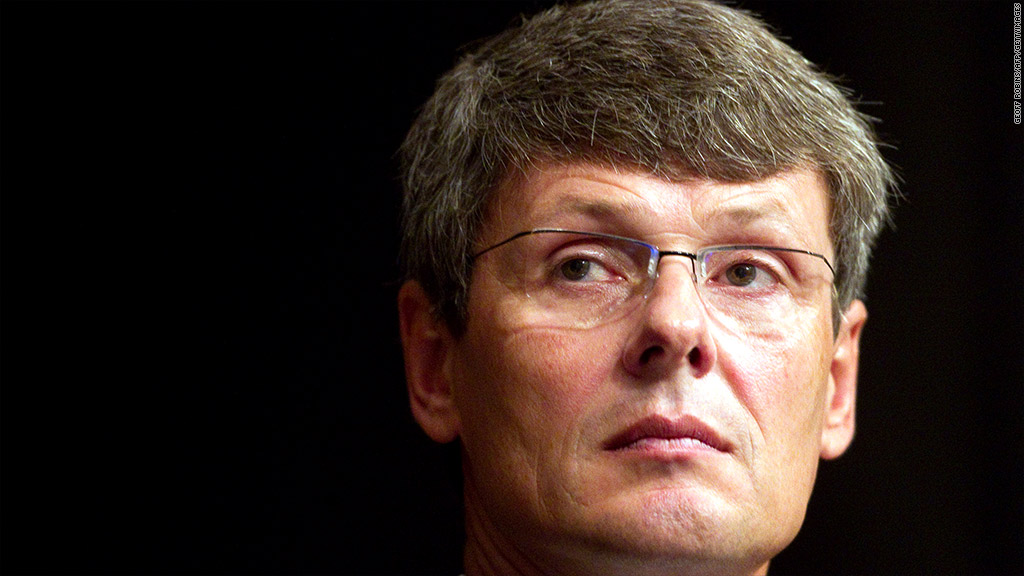 Ousted BlackBerry CEO Thorsten Heins inherited a mess of problems when he took over the troubled company last year -- and his eventual replacement faces an even more dire situation.
BlackBerry announced Heins' firing on Monday, when the company also revealed that it will no longer seek a buyer. Instead, BlackBerry's largest shareholder, Fairfax Financial, will invest $1 billion in the company.
And so BlackBerry finds itself both rudderless and leaderless, and worse off than it was when Heins took the helm in January 2012. His tenure was fraught with mass layoffs, huge quarterly losses and disappointing phone sales.
Experts say Heins made one, crucial, overarching mistake: He didn't prioritize BlackBerry's core business-focused customers. Instead, the company tried to replicate the mass consumer success of Apple (AAPL) and Google's (GOOG) Android.
'Philosophical' mistakes at the core of BlackBerry's issues: "You can look at certain missteps or specific decisions, but BlackBerry's problems are really philosophical and structural," said Steve Beck, managing partner at management consultancy cg42.
"BlackBerry faced disruption in the market. When that happens you can either focus on what your main consumer base wants, or mimic what your rivals are doing," Beck said. "BlackBerry chose curtain No. 2."
Finally, in September, BlackBerry (BBRY) said it would focus on corporate customers and "prosumers," and scale back its device offerings from six to four. But analysts think it was too little, far too late in Heins' tenure.
"I thought: 'As usual, BlackBerry, you're six months too late,'" said S&P Capital analyst James Moorman. "That type of delay was already the big problem with the company, and Heins just continued the trend."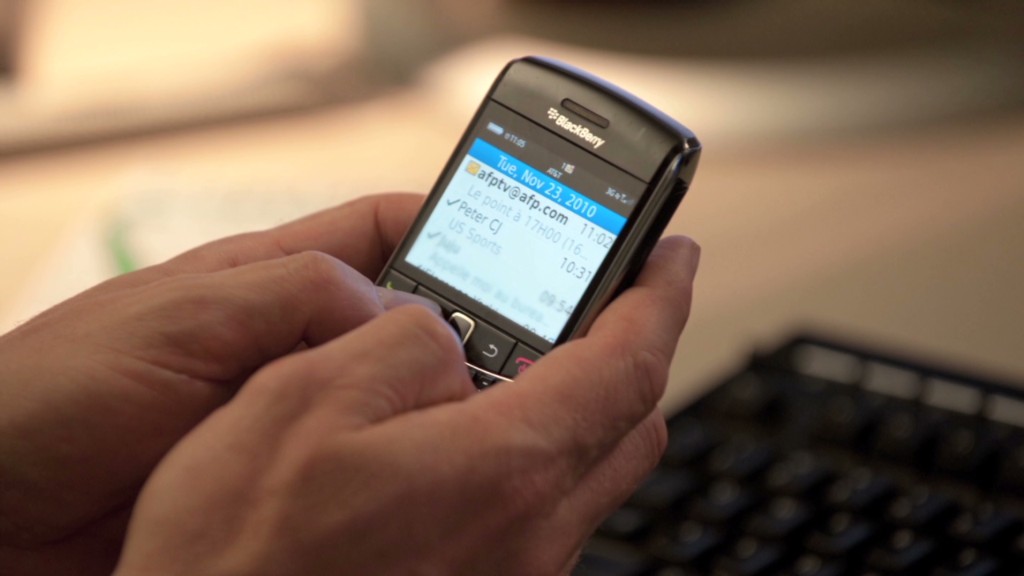 One specific example: Heins further alienated the core BlackBerry fan base by releasing the touchscreen-only Z10 phone as the first device on the BlackBerry 10 operating system, rather than one with a QWERTY keyboard, a main selling point for the BlackBerry faithful.
BlackBerry was forced to take a $1 billion writedown on unsold inventory of the Z10, and the keyboarded Q10 didn't come out until months later.
"[Heins] has got to take responsibility for that," Moorman said. "That was a big misstep, and it's one [BlackBerry couldn't] afford given how quickly rivals are releasing new smartphones."
Related story: BlackBerry's hometown vows to survive
BlackBerry's next permanent CEO -- former Sybase chief John Chen is serving in the interim -- will have to maneuver not only that competitive smartphone market, but also a years-long struggle that continues to play out in the public eye.
Beck, the cg42 partner, says the company needs a leader with both the passion to attack a huge turnaround project and the ability to make tough decisions.
"What BlackBerry really needs is someone who can look dispassionately at the core customer base and the company's assets, and do what needs to be done," Beck said. "That's not impossible: Apple and IBM were turnaround stories once, too."
Moorman, the S&P analyst, agrees that BlackBerry "still has a chance," but time is beginning to grow short.
"I think [Heins] had an opportunity and he did not take advantage of it," Moorman said. "It's a tough road when you're in a situation like BlackBerry, but the next CEO still has time to make big moves."