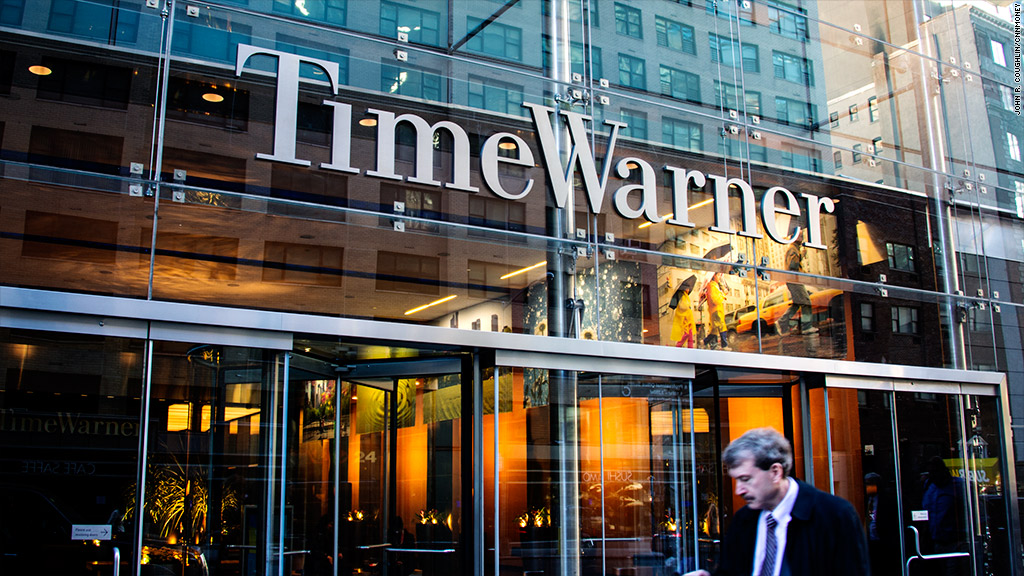 No Batman, no problem.
Time Warner posted improved third-quarter earnings Wednesday, crediting higher advertising revenue and cable system fees at its TV networks. The media conglomerate is the parent of HBO, TBS and CNN (as well as CNNMoney).
The improvement overcame a drop in revenue and profit at the company's studio unit, which includes Warner Bros. But much of the drop was due to the unfavorable comparison to the year-earlier period, when the hit Batman movie "The Dark Knight Rises" was released.
Time Warner reported a 15% jump in income from continuing operations to $944 million, which was better than expected. It achieved the result despite essentially flat revenue.
Shares of Time Warner (TWX) were higher in premarket trading following the report.
Related: China's $8 billion plan to rival Hollywood
Time Warner is in the process of spinning off its Time Inc. magazine unit. Time's revenue and profit declined, but were not included in the company's operating results.
The company reiterated that its full-year earnings per share should post a mid-teen percentage increase after excluding the results from Time Inc.