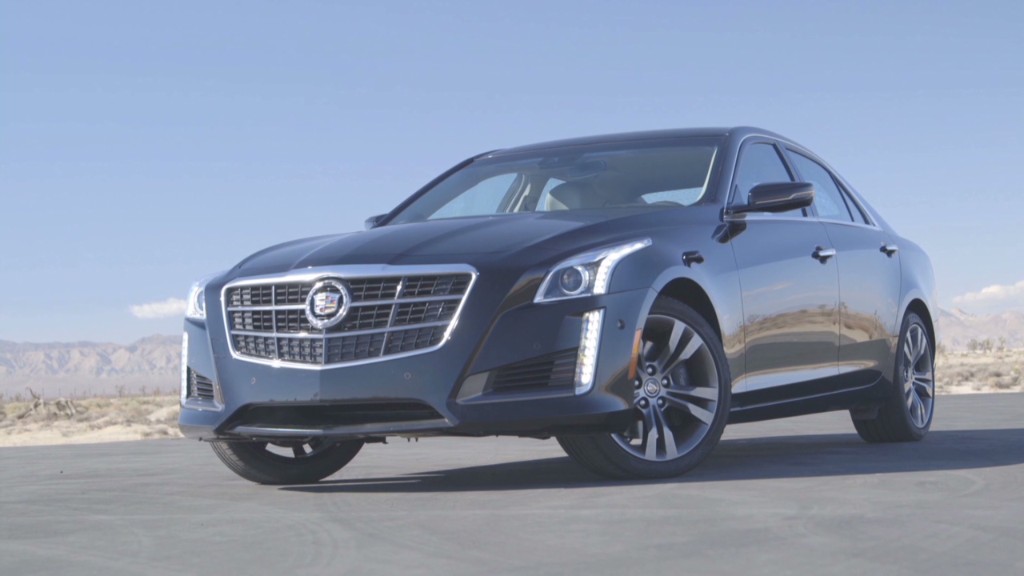 The redesigned Cadillac CTS has been named Car of the Year by Motor Trend magazine, a top industry honor.
The new CTS is larger than the previous version, but retains the rear-wheel-drive design and performance that made it popular with critics.
"Our judges were particularly impressed by the CTS's responsive powertrains and masterful balance of smooth ride and sporty handling," said Motor Trend editor-in-chief Ed Loh.
To capture the top prize, the Cadillac beat out 21 other completely new or substantially redesigned models considered by the magazine.
After testing the cars at the Hyundai proving grounds in the southwest California desert, the magazine's staffers narrowed the list to just seven finalists. In addition to the CTS, the BMW 4-series, Chevrolet Corvette, Jaguar F-type, Kia Forte, Mazda3, Mazda6 and Mercedes-Benz S-class all advanced to the final round.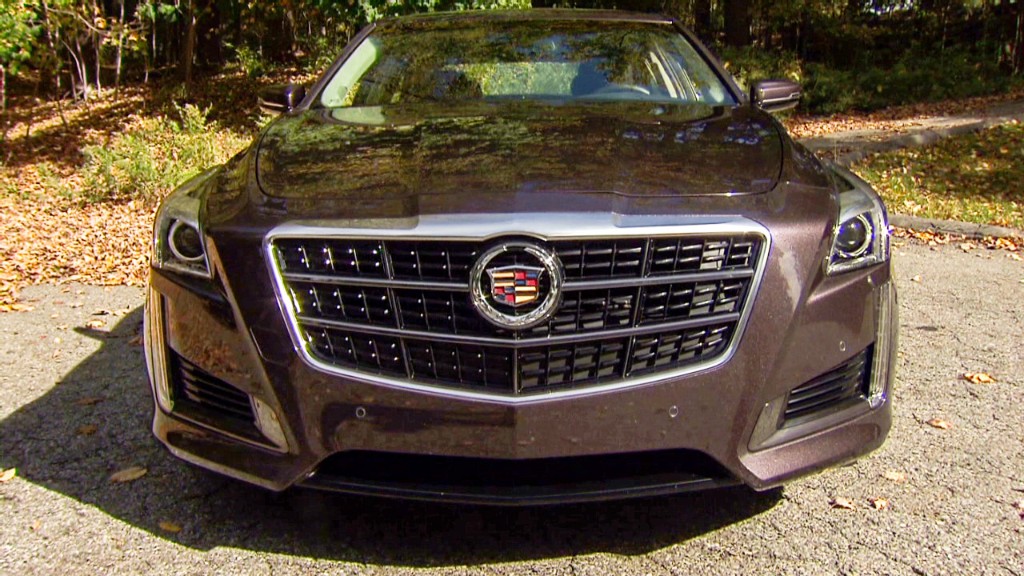 Those cars were then tested on roads and highways around the town of Tehachapi, Calif. After further debate, the writers and editors selected the winner by secret ballot.
The cars were judged on six criteria: Design advancement, engineering, efficiency, safety, value and performance.
"The CTS's intended function was to take the fight to BMW, Mercedes-Benz and Audi -- and win. And it has," the magazine said in its review of the Cadillac.
CNNMoney review - American luxury is back
The CTS is available with a 272-horsepower turbocharged 4-cylinder power plant, a 321-horsepower V6 and a 420-horsepower turbocharged V6. The CTS is also the first Cadillac to offer an eight-speed transmission.
Motor Trend called the four-cylinder engine "the most surprising," saying that if offers "class-leading power with competitive fuel economy."
This is the second time a Cadillac CTS has won the award. It also took top honors in 2008.
For the new model year, General Motors (GM) made the CTS bigger and more expensive to compete directly against cars like the Mercedes-Benz E-class and BMW 5-series.
Motor Trend named the Subaru Forester its SUV of the Year in October and Truck of the Year will be announced next month.
Last year's Motor Trend Car of the Year winner was the Tesla Model S.