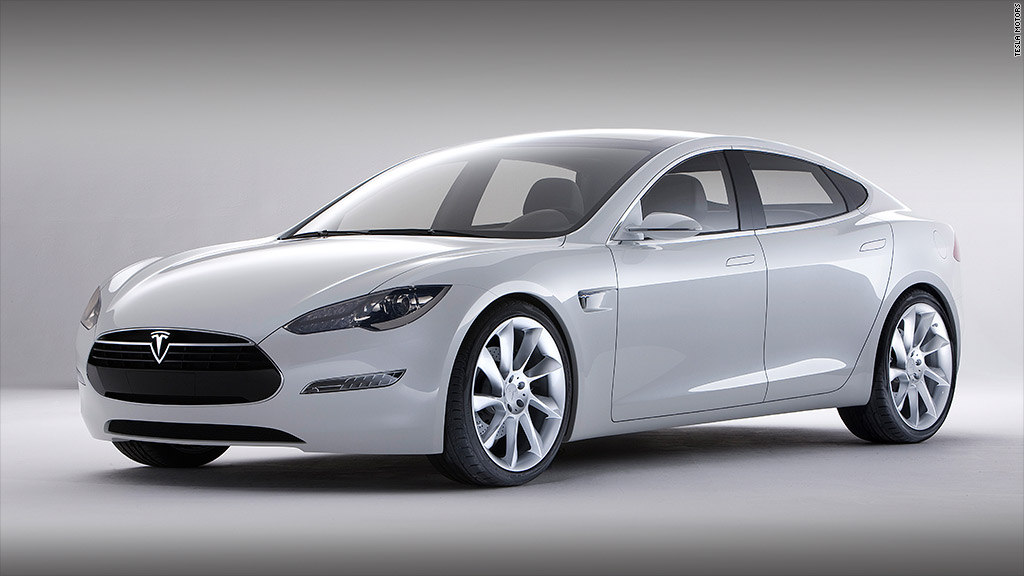 Another Tesla Model S has caught fire after a crash. It's the third widely-reported fire involving one of the all-electric plug-in luxury cars in just two months.
All three fires involved some sort of accident. None of the fires occurred in undamaged vehicles, Tesla Motors pointed out.
The latest fire happened in Tennessee on Wednesday. The first fire happened in Washington State in October and the second was reported to have occurred in Mexico later that same month. A Tesla spokeswoman said the automaker is unaware of any other fires in Tesla cars. There are currently 19,000 Model S cars in use globally, according to Tesla.
"We have been in contact with the driver, who was not injured and believes the car saved his life," Tesla said in a statement. "Our team is on its way to Tennessee to learn more about what happened in the accident. We will provide more information when we're able to do so."
The name of the driver and details of incident were not immediately available.
Tesla (TSLA)'s stock has fallen about 7% Thursday. The company also recently reported disappointing third quarter financial results.
In the first U.S. incident, the car's battery was punctured by a piece of metal lying on the road. The Model S' battery pack lies in the floor of the car. When the battery was punctured it caused a fire that consumed the front portion of the vehicle. The fire did not enter the passenger compartment which is protected by internal firewalls, according to Tesla.
The federal government's National Highway Traffic Safety Administration decided not to investigate the Model S for fire safety concerns after that incident. The agency said Thursday that it has not yet determined whether it will investigate following this latest fire.
According to data from the National Fire Protection Association, each year there are about 6,000 passenger vehicle fires resulting from crashes.