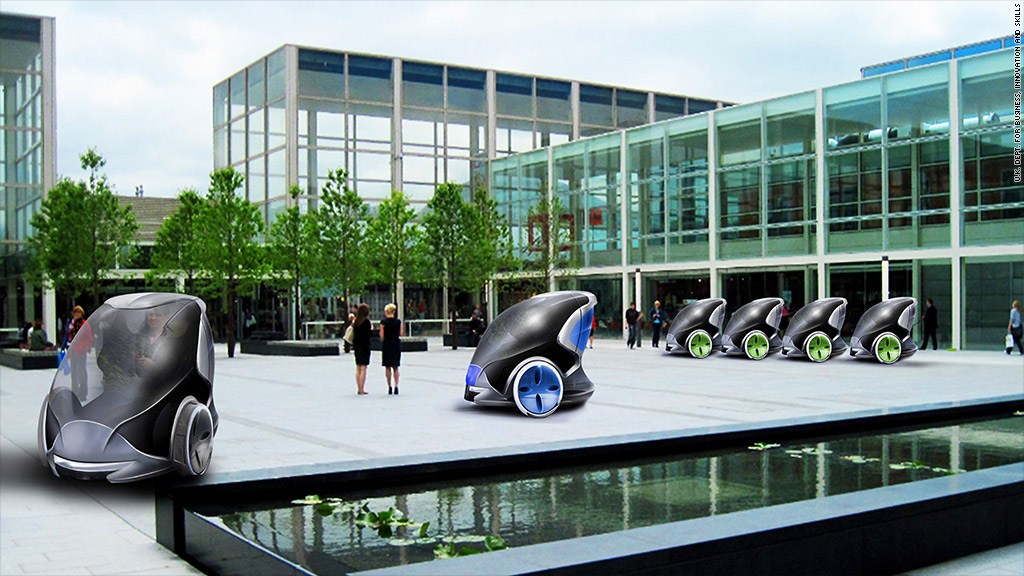 For the first time, driverless cars will soon be making their way through the streets of the U.K. Slowly.
The electric powered "pods" can carry 2 people, and will operate on designated pathways in the town of Milton Keynes, north of London.
Twenty driver-operated pods will be tested by 2015, before a fleet of 100 fully-automated vehicles are rolled out two years later.
The pods will travel at about 12 miles per hour and use sensors to avoid obstacles.
Similar vehicles have been operating at Heathrow Airport, taking passengers between the terminal and car park, since 2011.
It's the first time driverless cars will be used in a pedestrianized area in the U.K.
The government said Friday it will provide £1.5 million ($2.4 million) to help fund the project, which involves engineering firm Arup and the universities of Oxford and Cambridge.
Related: Musk says Tesla is at work on autopilot feature
Business Secretary Vince Cable said driverless cars have the potential to "cut congestion and pollution and improve road safety."
Carmakers are pouring money into self-driving vehicles that boast safety and efficiency features.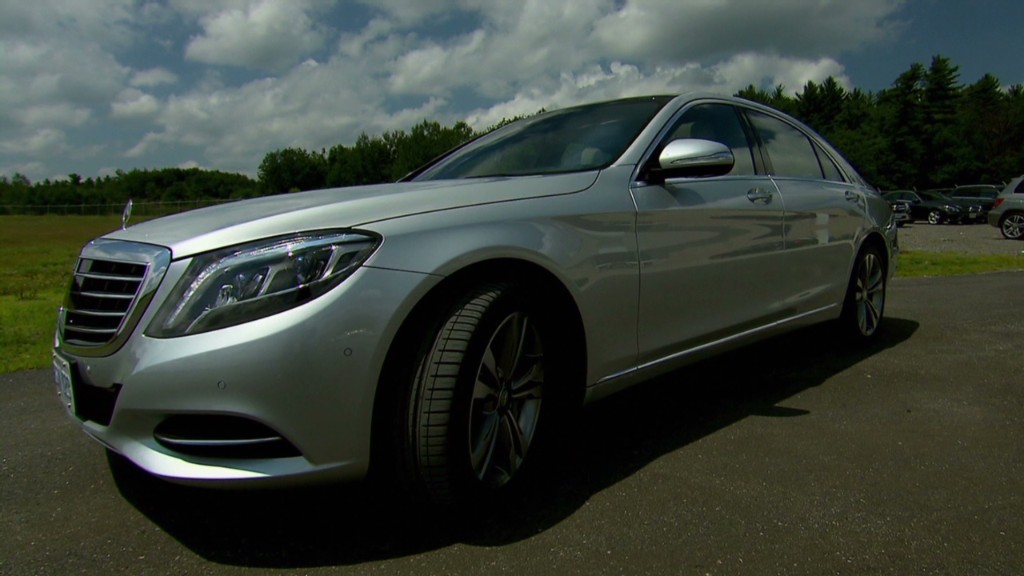 Japanese giant Nissan (NSANF) said automated cars could be rolling off its production lines by 2020. General Motors (GM), Toyota (TM) and Germany's Audi, part of Volkswagen (VLKAY), are also working on driverless vehicles.
Google (GOOG) too, wants a slice of the action. The internet giant has been developing the technology and testing its self-drive cars on public roads for years.