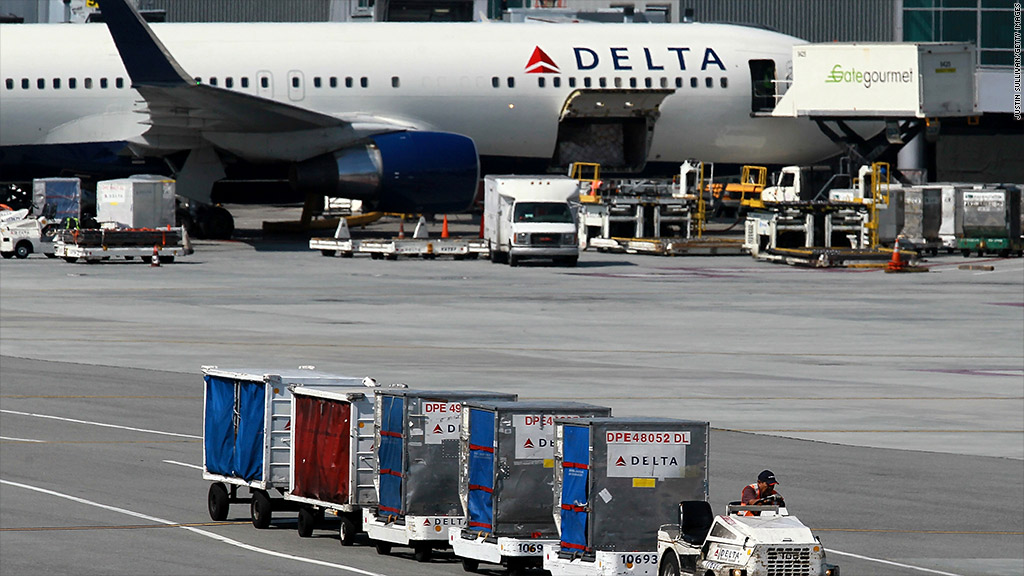 It's getting harder to cash in those frequent flier miles.
United Air Lines and Delta are adjusting their frequent flier plans for next year, raising the bar on redemption requirements for some flights.
United spokesman Rahsaan Johnson said the airline, which is part of United Continental Holdings (UAL), has increased the required miles for some flights, while reducing the required miles for others. The changes are effective February 1.
The increases in required miles are the first the airline has made in several years, Johnson added.
Related: United fined $1.1 million over Chicago delays
Delta (DAL), under its SkyMiles program, is also raising the number of miles to get rewards for some flights from the continental United States to Hawaii, the Middle East, Asia and Africa. That applies to travel after February 1.
"Domestic carriers have been tinkering with their loyalty programs at a much more rapid pace this past year or so, including adding spending requirements to achieve elite status as well as changing award redemption requirements," said Rick Seaney, chief executive of Farecompare.com.
He said this is the result of five years worth of capacity cuts, where airlines eliminated their least popular flights to reduce the number of money-losing empty seats.