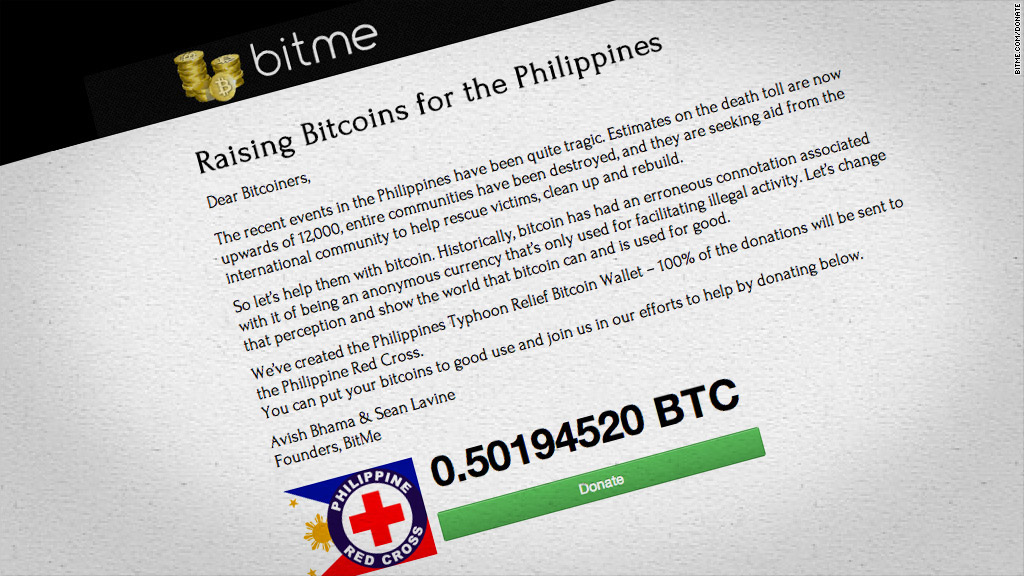 As governments and companies around the world pledge millions of dollars to support relief efforts in the Philippines, Bitcoin users are also doing their part.
Avish Bhama and Sean Lavine, founders of U.S.-based Bitcoin exchange BitMe, have created the Philippines Typhoon Relief Bitcoin Wallet to collect donations for the Philippine Red Cross.
Bhama and Lavine said in a note to fellow Bitcoin adopters that they wanted to change the "erroneous" perception that the virtual currency is "only used for facilitating illegal activity."
Just last month, the FBI shut down the online drug bazaar Silk Road, which only accepted the digital currency for payments.
Bhama said he came up with the idea to create a special wallet Tuesday night after reading a news article about Typhoon Haiyan and the devastation it's caused.
Related: Charities ramp up efforts to raise money for typhoon victims
So far, their wallet has about half a bitcoin, which is worth a little more than $200 at current prices. Both Bhama and Lavine have donated, and said a few of their friends have.
"All things start small, but give us time and I think we'll be able to grow our efforts, especially through the holiday season," said Bhama. "This is just something we came up with last night, but it's about bitcoiners being able to help with a very tragic situation. And the bitcoin community is a powerful one."
Related: Companies pledge millions to Philippines
Bhama said he doesn't have a specific goal in mind but expects the wallet will be able to raise a "meaningful amount."
Though the donations will be collected in bitcoins, they will be converted into U.S. dollars at the end of each month in order to be sent to the Philippine Red Cross.
Canadian startup Coinkite, a Bitcoin banking service, is also collecting Bitcoin donations for the Canadian Red Cross for Philippine typhoon victims. So far, the company has raised 4.7 bitcoins, or a little over $2,000.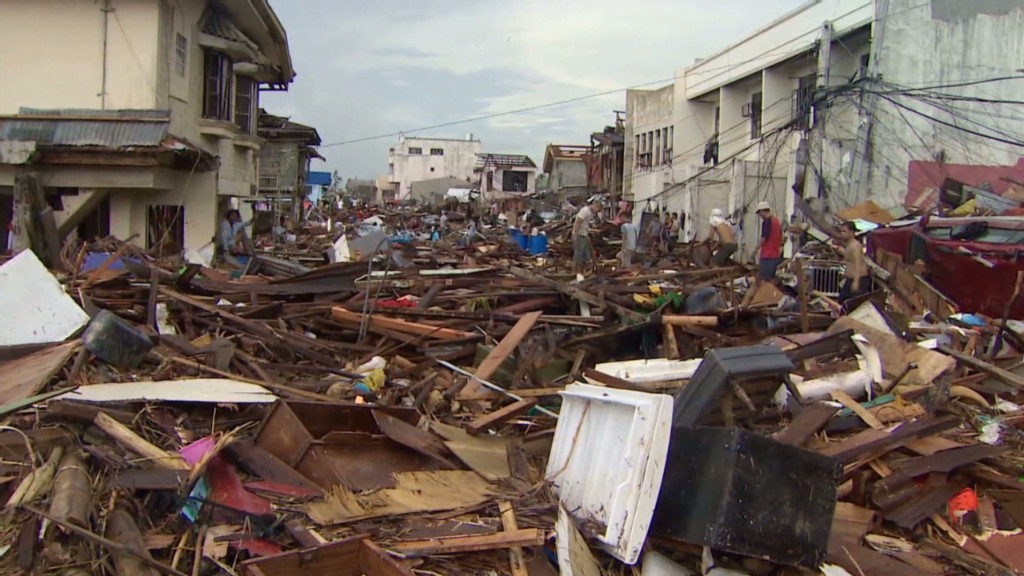 Bitcoin users aren't the only in the tech world to call on their members to donate to the typhoon relief effort. Facebook (FB) added a $10 donation link to the American Red Cross on its homepage Wednesday, and Apple (AAPL) is accepting donations through iTunes for the Red Cross in amounts ranging from $5 to $200. Mozilla has added a link to the American Red Cross from its Firefox web browser.