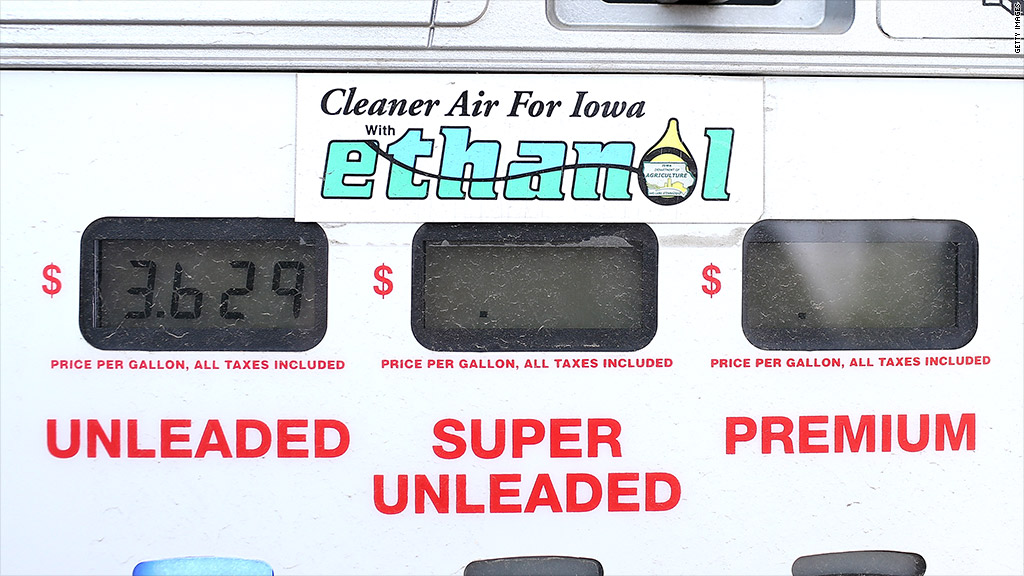 The Environmental Protection Agency announced a proposal Friday to cut the amount of ethanol required to be blended into the nation's gasoline supply, the first such reduction since the renewable fuel standards were set in 2007.
A law passed by Congress in 2007 had called for the inclusion of 18.15 billion gallons of renewable fuel in 2014, but on Friday, the EPA proposed that this level be reduced to between 15.00 and 15.52 billion.
The standard had previously been increasing every year, with the 2013 requirement set at 16.55 billion gallons.
Lawmakers passed the 2007 legislation with the aim of increasing renewable fuel production and reducing dependence on foreign oil. But recent gasoline consumption has been less than Congress anticipated at the time, due to factors like the economic downturn and improvements in fuel economy.
As a result, adherence to the law's original standards next year would mean that the total ethanol required would exceed the amount that could be blended into conventional gasoline -- a problem known as the "blend wall."
Nearly all gas sold in the U.S. is "E10" fuel, which contains up to 10% ethanol.
Related: U.S. to become top oil producer by 2015
EPA administrator Gina McCarthy said the Obama administration continued to support increased biofuel production and use.
"We look forward to working with all stakeholders to develop a final rule that maintains the strength and promise of the [Renewable Fuel Standards] program," she said.
The proposal is subject to a 60-day public comment period, and could later be changed.
The ethanol mandate has been a boon for corn farmers and big agricultural companies that profit from higher corn demand, and has also drawn praise from policymakers who want to wean the U.S. off imported oil from the Middle East and elsewhere.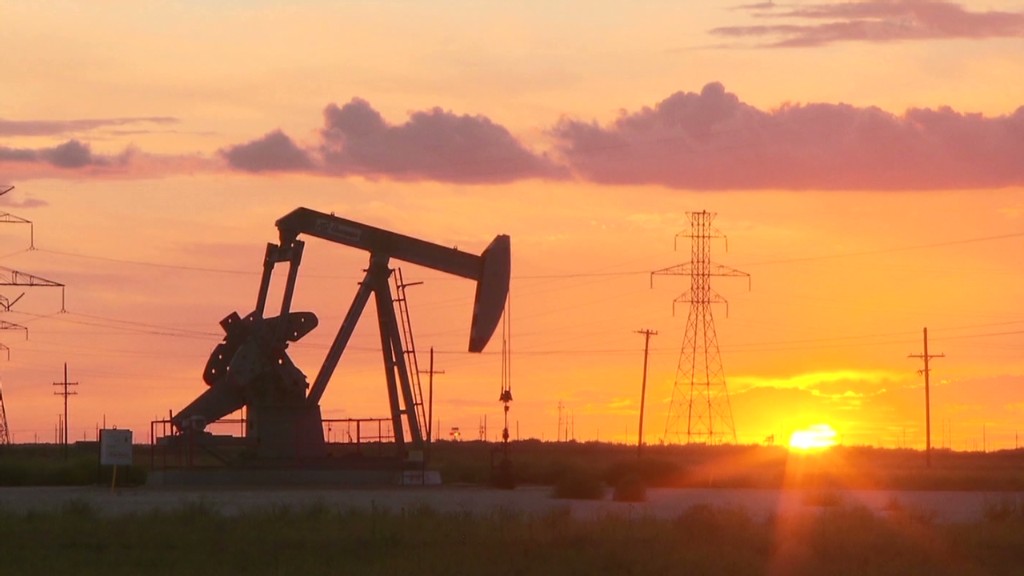 But the law also has a variety of critics.
The oil industry doesn't like it because ethanol reduces its market share. Livestock producers don't like it because it drives up the price of corn, which is used to feed cows, chicken and pigs.
Many environmentalists oppose it as well. They doubt that corn-based ethanol is any better for the planet than conventional gasoline, as its production requires the clearance of land and results in deforestation. They also argue that higher corn prices likely contribute to global hunger.