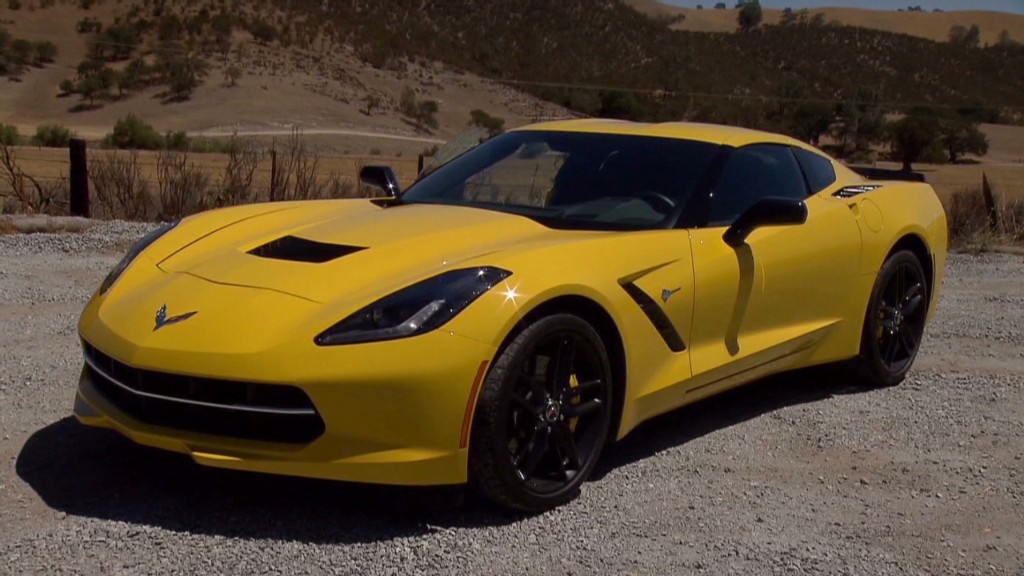 Automobile Magazine on Saturday named the 2014 Chevrolet Corvette Stingray its "Automobile of the Year."
The new Corvette has more power and better fuel economy than last year's model. It's powered by a 6.2-liter V8 engine that can put out as much as 460 horsepower but that can also get 29 miles per gallon in highway cruising.
"The Corvette has long been a tremendous performance value wrapped in an all-American package," the magazine says in its review of the car. "Now, however, with new-found sophistication and user-friendliness, the [new Corvette] should melt the barriers that have kept away so many driving enthusiasts."
Related Video: And the sexiest car of the year is...
Automobile magazine editor-in-chief Jean Jennings lauded the Corvette's overall design, performance, quality and comfort.
"The automobile of the year has to set a standard," she said. "It has to break a category in a way that really excites us," she said.
Related: Maserati Ghibli: Easier-access Italian luxury
The new Corvette should finally repair the image that Corvette has had for years as a car that only appealed to those seeking a flashy look, not real performance and sophistication.
The new car's interior, in particular, is a break from Corvettes of the past, which, even when they offered serious performance, were disappointingly cheap, she said.
In CNNMoney's own test drive of the new Corvette, we found it be a huge improvement over an already very credible sports car. The new interior has a much nicer design and higher quality than the outgoing model, while the car feels quicker, better balanced and more intuitive to drive.
Prices for the base Stingray start at just under $52,000.
To be eligible for the award, a car must be completely or substantially new for the new model year. This is the second major award for General Motors (GM) in recent weeks. The Cadillac CTS was named Motor Trend's Car of the Year earlier this month. Motor Trend and Automobile Magazine are both owned by Source Interlink, but the two magazines operate independently.
At the same time that it announced the award for the Corvette, Automobile announced that it was naming Tadge Juechter, lead engineer on the Corvette, as its Man of the Year.