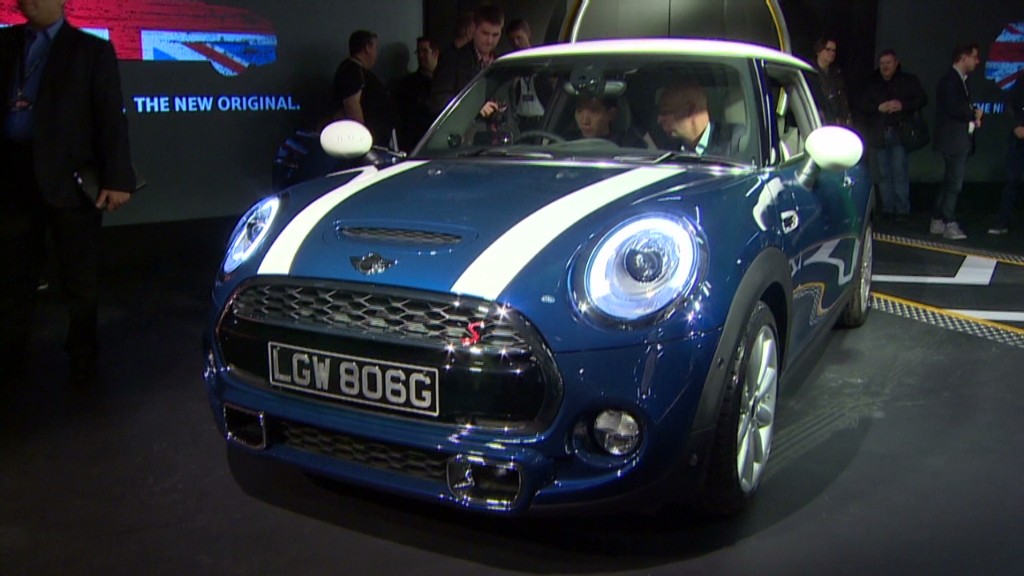 BMW unveiled a bigger, faster and better connected version of the iconic Mini hatchback on Monday.
The German automaker said it is investing £750 million across its three U.K. manufacturing sites to support the launch.
Most of that will be spent at a 1,000-robot body shop in Oxford, which is also celebrating 100 years of car making this year.
The new generation will have a completely new engine and new chassis technology, while staying unmistakeably true to the Mini design tradition.
It will also make a big leap in the small car market by allowing devices and apps based on Google (GOOG)'s Android and Apple (AAPL)'s iOS integrate with Mini Connected, its version of BMW's iDrive multimedia navigation and entertainment system.
Related: Corvette named Automobile of the Year
BMW (BAMXF) revived the brand in 2001. Since then, more than 2.4 million Minis have rolled off the assembly line, and nearly 1.9 million have been exported.
Designed by Alec Issigonis, the original Mini was launched by the British Motor Corporation in 1959, setting new standards for space and driving performance in a small car.
Related: Best resale value cars
Production of the original version continued under various owners until 2000. BMW relaunched the hardtop hatchback the following year and has since added convertible, estate, coupe, roadster and SUV versions.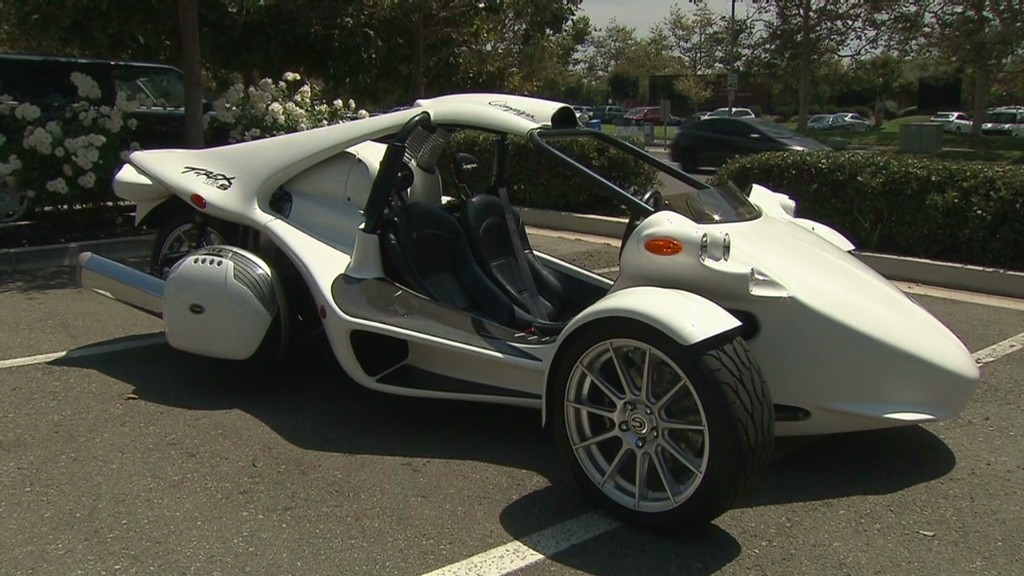 More than 300,000 Minis were sold in 2012, and sales in the first 10 months of this year reached a record 249,700.
The U.S. is the biggest market for the Mini, closely followed by the U.K. Germany, China and France are also major markets.
-- CNN's Jim Boulden contributed to this article.