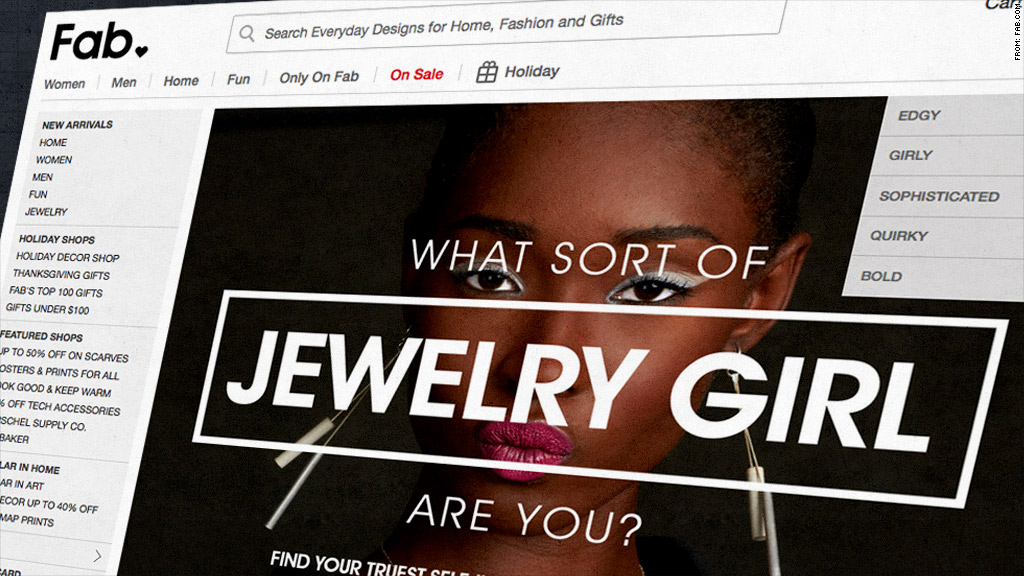 The holidays are coming, and your business is ready. You have the snazzy site, the easy checkout, the social media campaigns. But how do you grab a bigger slice of the $64 billion that online shoppers are expected to spend this season?
Make people love you. Not only will they be more likely to buy this season, but there's a good chance they'll return after the holidays. Here are some tips on how to make it happen.
Give them personality
Beyond sales, promotions and free shipping, people want suggestions on what to buy. Online reviews and ratings are key, but so is a point of view, says Jen Handley, COO of Fizziology, which monitors consumer trends on social media. Provide interesting gift guides, unexpected finds or even guest bloggers who can make recommendations beyond the ordinary, says Handley. "Consumers don't know what's hot this holiday season until someone tells them."
Related: 8 must-have holiday toys
You should also offer advice on how best to use a product. Online bag retailer eBags.com boosts sales with 1,000 videos on its site. Designers talk on camera about their inspiration and show key product features and materials. One video featured designer Bernard Majeau talking about a wheeled duffel, which turned the bag into a top seller; in fact, more than half the people who viewed the video watched for more than three minutes.
"He has a bit of a geeky charm, which makes him believable, likeable, and trustworthy," says eBags cofounder Peter Cobb. "There's no doubt that people who watch the videos are far more likely to buy."
Get ideas from social
Think beyond Twitter (TWTR) blasts and Facebook (FB) "likes." Use social media to tap into what people want this holiday season to push the right products. "If you see argyle sweaters trending for your brand on Pinterest, Tumblr or Instagram, then feature those argyle sweaters more prominently online and in-store," says Apu Gupta, CEO of Curalate, a social analytics firm.
Related: Which social network is best for your business?
Fuel your fan base by posting consumer photos on your site and in social media. Services like Pongr, Pixlee and Stipple help businesses use images to market online.
Put real people behind your site
Most businesses line up the technology to handle the online holiday rush, but many fail when it comes to customer service, says Jordy Leiser, CEO of StellaService, which rates customer service of online retailers. Strive for the kind of word-of-mouth success Zappos built with service. Show your toll-free number on every page. Ramp up staffing to handle volume and expand your customer service hours. "Great customer service is the best marketing there is," Leiser says.
Related: Want loyal customers? Build a culture of saying 'yes'
Let them find you anywhere
Three-quarters of smartphone owners will browse on their phones this season, according to a Google survey. So it's vital to ensure your site works on mobile and that access to shopping carts is seamless between desktop and phones.
Cobb expects a quarter of eBags' traffic to come from smart phones this next month, so the company spent 11 months making sure its site worked well on every device. eBags resized images, changed the spacing, improved navigation and made links more obvious for mobile users. They also added the ability for customers to save their cart or email it to themselves for later checkout. "You need for it to be as easy as possible because otherwise people will bolt," Cobb says.