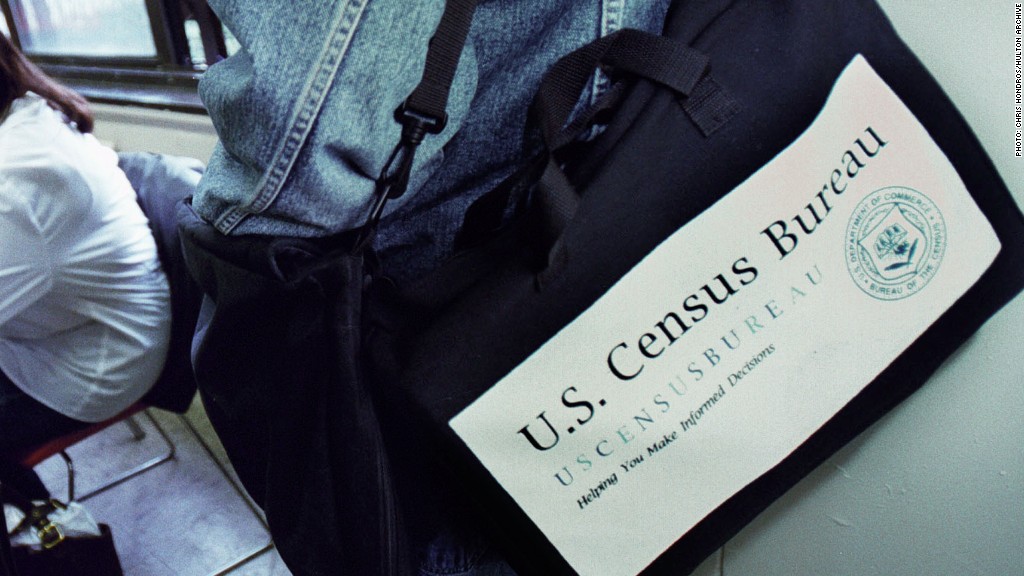 Did Census Bureau employees fabricate data used in calculating the nation's unemployment rate? A House panel, led by Republicans, has opened an investigation.
Reps. Blake Farenthold, Darrell Issa and Kevin Brady submitted a letter to Census Bureau Director John Thompson on Tuesday, demanding the agency investigate allegations that an employee in its Philadelphia office fabricated data under instructions from his supervisor.
The accusations came from a New York Post report, which claims the shady behavior reaches beyond just that one employee and go back at least as far as 2010.
"The implications of an unreliable unemployment figure are serious and far-reaching," reads the congressmen's letter. "The national unemployment rate affects everything from legislation on Capitol Hill, to Federal Reserve policy, to stock prices on Wall Street."
The Census Bureau responded, issuing a statement that said it takes the accusations "very seriously," but it doesn't believe there's a widespread problem.
"We have no reason to believe that there was a systematic manipulation of the data described in media reports," a Census Bureau spokesperson said.
Every month, the Census Bureau conducts a nationwide survey of 60,000 households known as the Current Population Survey. It's a gargantuan task involving 2,200 Census employees. Even if one rogue employee decided to submit fake information, it would be difficult to alter the overall results dramatically -- the problem would have to be wider spread.
The agency also said it does random checks, often re-interviewing survey participants and double checking data that its employees have submitted.
The Labor Department then uses this data to calculate the national unemployment rate and other employment statistics. It uses a separate survey of businesses to calculate the number of jobs created in the economy each month.
Related: Jack Welch: I was right about jobs report
The latest reports have shown the unemployment rate has fallen slowly from as high as 10% in 2010, to 7.3% as of October. The news has not been entirely encouraging though, because the data also show much of the decline is due to workers dropping out of the labor force.
Allegations that the data are manipulated are nothing new. Last year, Jack Welch -- the former CEO of General Electric -- accused the Obama Administration of fudging the numbers ahead of the election. Hilda Solis, who served as Labor Secretary at the time, called those accusations "insulting."
The New York Post article also alleges the Census manipulations continued in the months leading up to the 2012 election, but fails to point out the named source in the story -- Julius Buckmon -- hasn't worked for the Census Bureau since August 2011. According to the Post, Buckmon filed as many as 100 fake reports a month in 2010.
A Census Bureau spokesperson confirmed to CNNMoney that Buckmon no longer works at the agency.