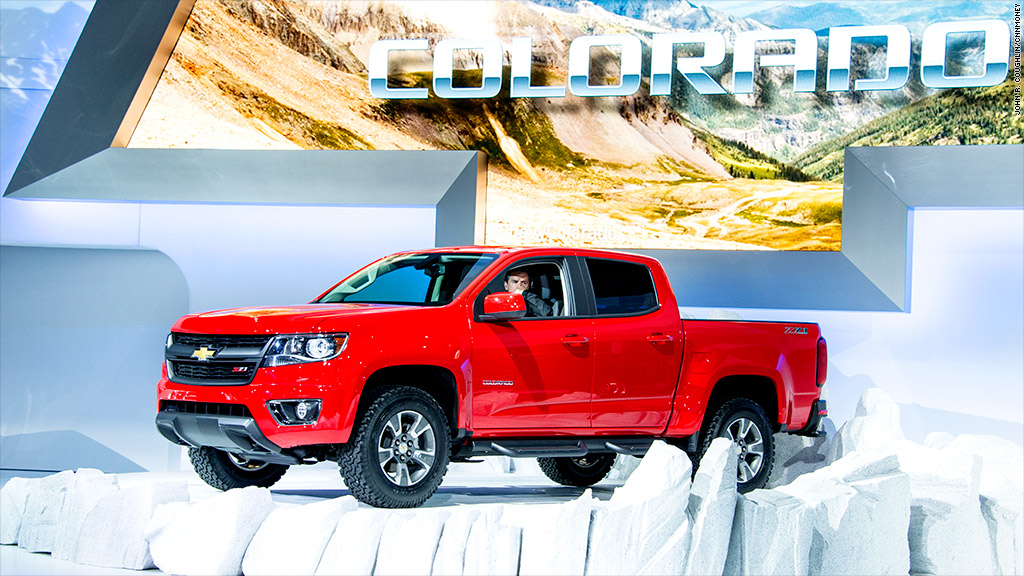 General Motors unveiled a rare new breed of pickup truck at the Los Angeles Auto Show: A redesigned Chevrolet Colorado.
It's rare because it's a small truck from a domestic automaker, something you won't find at any Chevy, Ford or Dodge dealership now.
In fact, just in the last couple of years, Ford has stopped selling the Ranger small truck, and Dodge has discontinued its Dakota.
The GM Colorado, introduced Wednesday, was created specifically for the North American market and is not related to a larger truck, also called the Chevrolet Colorado, that GM (GM) sells overseas.
Gallery: 12 historic Ford Mustangs
Here's the thing: The Colorado's not that small.
It's really a mid-sized truck designed to compete against trucks like the Nissan Frontier and Toyota Tacoma.
GM's U.S.-based competitors say they don't need to offer trucks smaller than the Ford (F) F150 and Dodge Ram because trucks are now fuel efficient enough to meet customer needs.
In fact, the most efficient versions of their big trucks, they point out, are less thirsty than the smaller Japanese trucks.
Gallery: What to look for at LA Auto Show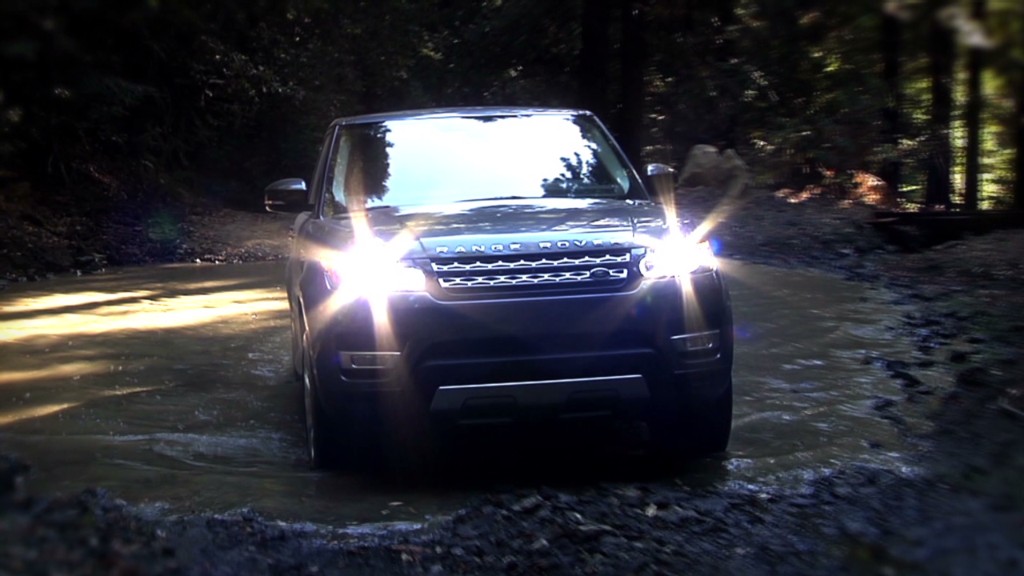 But, even though it isn't releasing fuel economy figures yet, GM is promising a more fuel efficient truck than any of the others.
The Colorado's base engine will be a 193-horsepower, 2.5-liter four-cylinder. There's also a 302-horsepower, 3.6-liter V6 available as an option. Both engines will come with 6-speed transmissions. A diesel engine will be offered later.
GM's also promising better technology features on the new Colorado.
"The customer is looking for a number of different things," GM spokesman Otie McKinley said. "We're going to stand tall in the competitive set."
Like it's larger sibling, the Silverado, the Colorado will have an eight-inch color touch screen inside the cab and a number of USB ports to connect and charge devices like iPods and phones. It will also offer safety features such as forward collision and lane departure warnings.
GM stopped producing the last-generation Colorado in 2012, but the development of its replacement had been delayed by the automaker's 2009 bankruptcy.
"This was a product we wanted to bring back and we wanted to bring back correct," McKinley said.