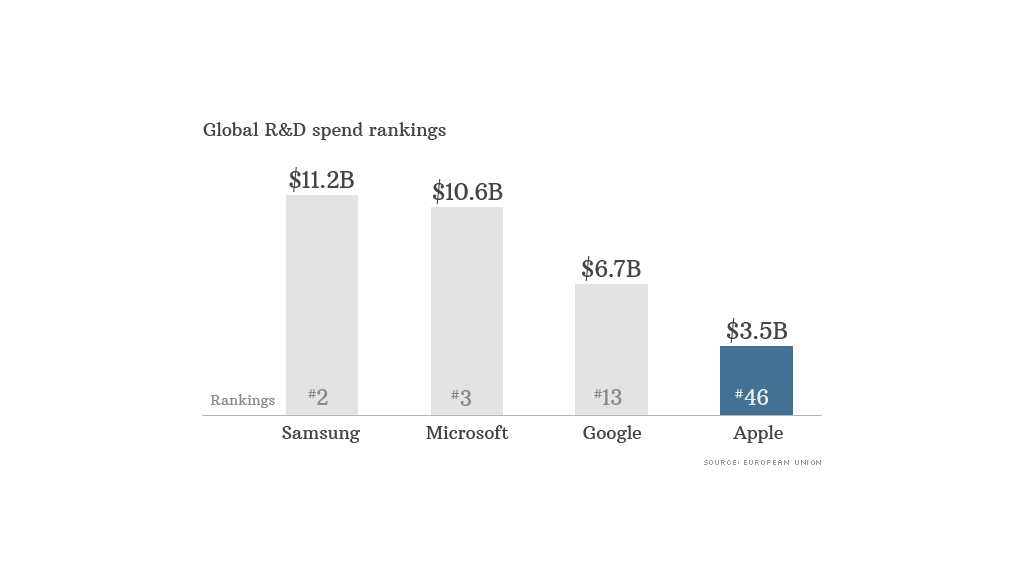 Critics who say Apple lacks innovation have a new report to underscore their claims: The iGizmo maker barely cracks the top 50 list of corporate research and development spending.
Apple (AAPL) came in at No. 46 on the European Union's R&D spending report released this week, which ranked the top 2,000 global companies.
Though Apple's lack of groundbreaking new products over the past several years has become a popular subject in the technology world, the company has actually been ramping up its investment in R&D over the last several years. Apple's 2012 ranking is 109 places above the spot it nabbed in the EU's 2004 report.
And while several tech companies out-spent Apple in R&D last year, Apple is clearly a different type of company than the likes of No. 2 Samsung, No. 3 Microsoft (MSFT) and No. 13 Google (GOOG). All three of those companies are rivals to Apple, but they also sell a much wider range of products and services.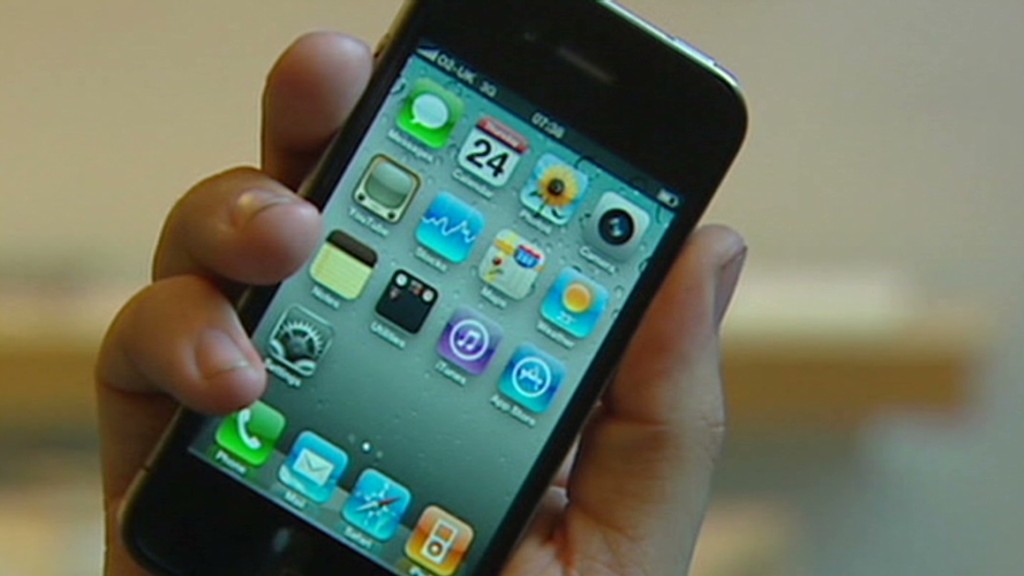 Apple also gets more bang for its investment buck than most other companies do, in terms of sales increases.
The EU also ranked profitable companies whose R&D spending and sales both rose more than 200% since 2004. American tech companies swept the top five on that list: Apple came in at No. 4, behind Google, Oracle (ORCL) and Qualcomm (QCOM). Semiconductor maker Broadcom (BRCM) ranked No. 5 on that list.
Correction: An earlier version of this article incorrectly stated the R&D spend values. In the original version of the story, theyfigures were not converted from euros to dollars.